Weird History
Unbelievably Macho Tales Of Burt Reynolds From His Heyday

1.9k votes
515 voters
33.5k views
13 items
List Rules Vote up the stories that prove Burt Reynolds was one of the manliest men in Hollywood.
Burt Reynolds wasn't your typical movie star. As a young football-player-turned-actor, Reynolds parlayed his athletic build into numerous roles in westerns and tough-guy movies. His adventurous spirit helped him land action films and comedic jaunts alike, but while he was known for his macho screen presence and his manliness off-screen, Reynolds didn't have just one kind of role. Films like Smokey and the Bandit, Deliverance, and Boogie Nights distinguished his long career and his general bad-ass lifestyle and unapologetic way of life helped him distinguish himself on- and off-screen.
As impressive as Reynolds was as an actor, some of his real-life antics were equally noteworthy. Friendly with some of the biggest names in Hollywood but not afraid to back down from a fight, Reynolds, who passed in 2018 at the age of 82, was what everyone perceived him to be while never losing himself in the process. Tough, honest, witty, and seductive, Reynolds may have personified the ideal macho man.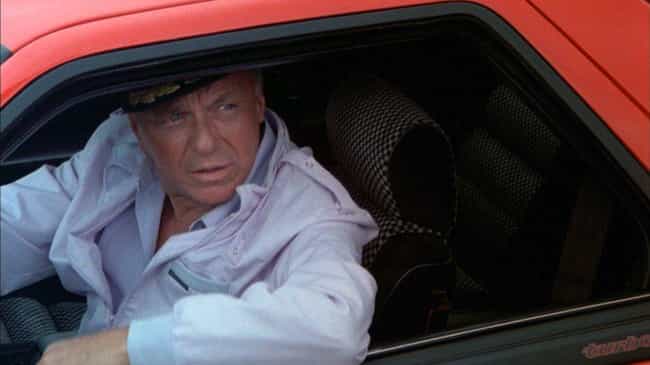 He Played Poker With Frank Sinatra
Burt Reynolds and Frank Sinatra appeared in the same film - Cannonball Run II - in 1983, but the two men really got to know each other at the poker table.
When Reynolds was dining out with girlfriend Dinah Shore one night at Nicky Blair's, the two saw Frank Sinatra. They waved at one another and Sinatra motioned for them to talk to him. According to Reynolds, Shore whispered, "I think he wants us to go join him," but Reynolds recoiled, stating, "Well, we're not going. I'm not a waiter here. We'll have dinner first and maybe go over later."
Much to Sinatra's surprise, Reynolds and Shore did wait until they were done eating to talk to him. When they finally approached, Sinatra invited Reynolds to a poker game about to take place in the kitchen of the restaurant.
Reynolds joined Sinatra and several of his associates for some five-card stud in the backroom of Nicky's. As they prepared to play, one of the busboys dropped a tray of glasses. As the owner of the restaurant chided the busboy, Sinatra stepped in and asked, "How much do those glasses cost?" Nicky replied, "I don't know, Frank, a few bucks apiece."
Sinatra then had his handler pull out a wad of cash to buy $3,000 worth of glasses from the restaurant. Sinatra had the busboy, Hector, break every one of them on the floor.
At that point, Reynolds stood up, walked across a floor littered with broken glass, and made his way to the exit. Sinatra asked, Where the hell are you going?" to which Reynolds replied, "Home... I've got my Sinatra story."

Is this manly?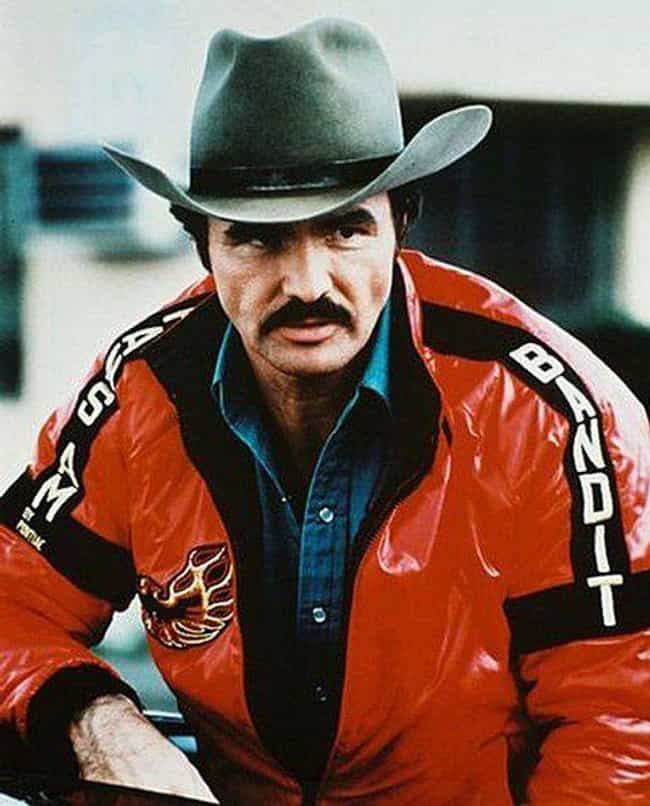 He Was A Stuntman At A Wild West Tourist Attraction
Early in his career, Reynolds straddled the fence between stuntman and actor. Part of his ability to do the former was the result of his time working as a stuntman in North Carolina. Reynolds did "staged gunfights and high falls every hour on the hour for a hundred bucks a week," and, as luck would have it, met some colleagues with pretty thick Southern accents.
When looking for someone to play in Deliverance, Reynolds suggested an associate from the Ghost Town in the Sky show named Herbert "Cowboy" Coward. Cowboy, as he was known, was hired and, when it came time film, perfectly uttered the line,"He got a real purty mouth, ain't he?"

Is this manly?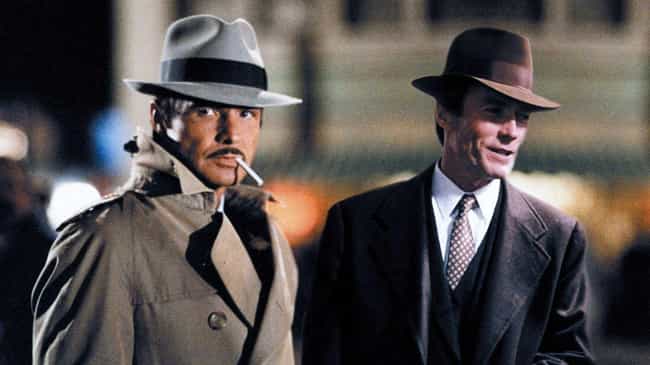 An On-Set Fight Eventually Sent Him Into A Coma
While filming City Heat in 1984, Burt Reynolds suffered a fractured jaw, an injury that led to a series of health and addiction woes. Reynolds was supposed to be hit with a break-away chair during a fight, but was struck with a metal chair instead. Hit in the face, Reynolds fell to the floor and, while he finished the scene, the injury plagued him for days, if not years.
He recalled, "a blinding headache and ringing in my ears... Every time I tried to speak my face clicked. My bite was so lopsided I couldn't chew. I could only drink liquids, and I began losing weight."
Reynolds suffered from a broken temporomandibular joint and started taking Halcion to deal with the pain. At one point, he was "taking 50 pills a day," and his doctors told him that if he "had taken one more [he] would have [perished]." When he tried to wean himself off of the medicine, he lapsed into a coma and, "After about eight or nine hours I regained consciousness. I never took another Halcion."

Is this manly?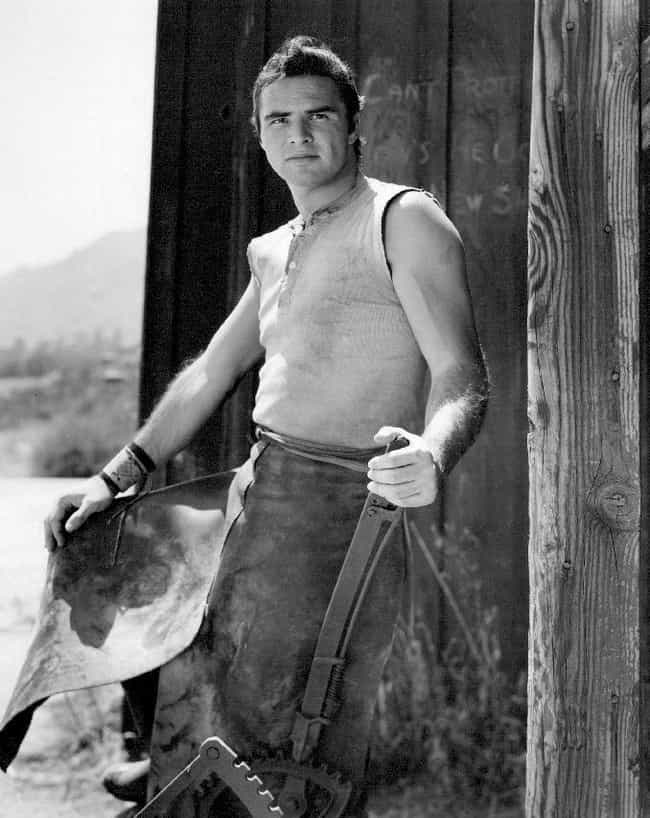 He Told Marlon Brando Off After He Confronted Reynolds
Comparisons between Reynolds and Marlon Brando may have landed the former acting jobs, but they also irritated the latter. Reynolds supposedly grew a mustache to set himself apart from Brando, but when the two men came face-to-face, Brando accused him "of trying to capitalize on [Reynolds'] resemblance to him."
Reynolds played nice at first, but told Brando, "I'll tell you right now: I'm not having surgery because you don't like the way I look.... But I promise not to get fat."
When asked about the animosity between them later, Reynolds told Deadline reporter Mike Fleming,
I think he hated that people kept telling him, there's this young actor who… but you know, I never tried to act like him. I do a pretty good imitation of him, but I never did it in a movie, or at a party, or anything like that. Rita Moreno was a real good friend of mine, and when they were together, she used to say he was so curious about me. He would constantly ask her questions about me, how I was to be around. I didn't know why he felt that way; I never had any dealings with him whatsoever, never really even sat down and talked to him. But when The Godfather came along, I thought I had the chance of being one of his sons because of the physical likeness. He made sure I wasn't, and I never understood why.

Is this manly?