Living
The Most Unbelievable TV Romances

1.2k votes
277 voters
5.4k views
15 items
List Rules Vote up the fictional couples that make absolutely no sense.
Not all couples can be as epic, endearing, or believable as Ricky and Lucy, Homer and Marge, Buffy and Angel, or even Will and Grace. There are plenty of TV couples that should not have happened, romantic pairings that left viewers with more of a head-scratching "what?" than a heart-melting "aww." Call it an attempt at something different, a venture towards a new kind of chemistry, or even a joke - however you slice it, these are TV characters who shouldn't have gotten together.
The good news is that all of the characters here were on successful TV series that more or less survived their ridiculous coupledom. None of the shows went down the tubes because of a romantic mismatch. In fact, in a few notable cases, the coupling of these unlikely twosomes became the focal point of the entire series (hi, Ross and Rachel).
back to page 1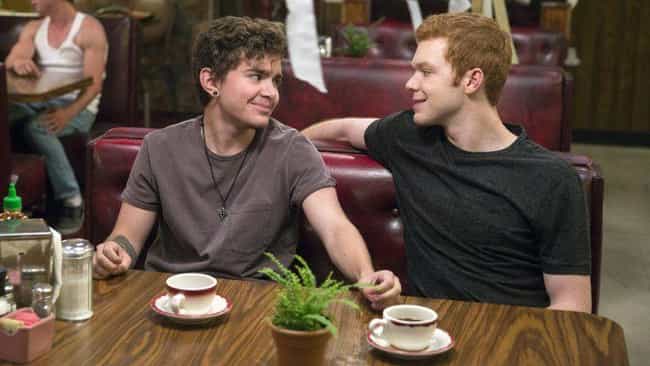 At the beginning of Ian and Trevor's relationship, things appeared promising. But as the audience learned more about Trevor, it became clear the two of them never belonged together, and their persistent involvement eventually became downright inexplicable.
Trevor introduced Ian to many aspects of the LGBTQ+ world, but he always acted as though he was doing Ian a favor by extending this information. He then revealed that he goes to bars to pick up overweight men and had cheated on Ian. The couple broke up shortly afterward.

Is this a confusing couple?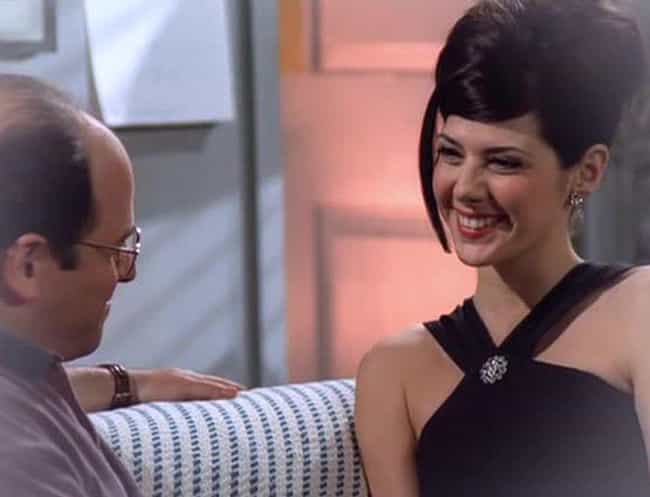 Marisa Tomei played herself on a two-part episode of Seinfeld during its seventh season, in which she is interested in George Costanza, of all people. Now, there's nothing at all wrong with that, and it's not unbelievable that someone would find George cuddly and charming - but Tomei seems an unlikely candidate.
Fresh off her Oscar win, she's probably the last person waiting in line to slum it with George and his friends. To compound the unbelievability, George rejects her.

Is this a confusing couple?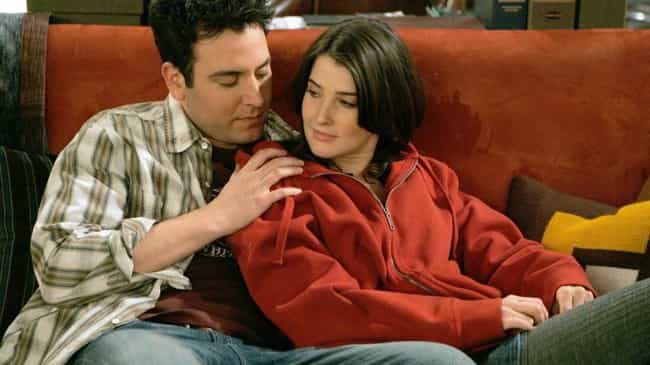 Most HIMYM fans agree that Ted was supposed to end up with Tracy. Instead, the series finale revealed that he lived happily ever after with Robin. Fans usually agree this pairing was wrong for all sorts of reasons. Among them: Robin initially married Barney over Ted; Tracy is the mother of Ted's children; and Robin essentially told Ted to drop his feelings for her throughout the entire series.
And yet fate continued to throw Ted and Tracy together at every turn. The fact that fate would then steer Ted and Robin together defies explanation. Or perhaps fate is just plain sick.

Is this a confusing couple?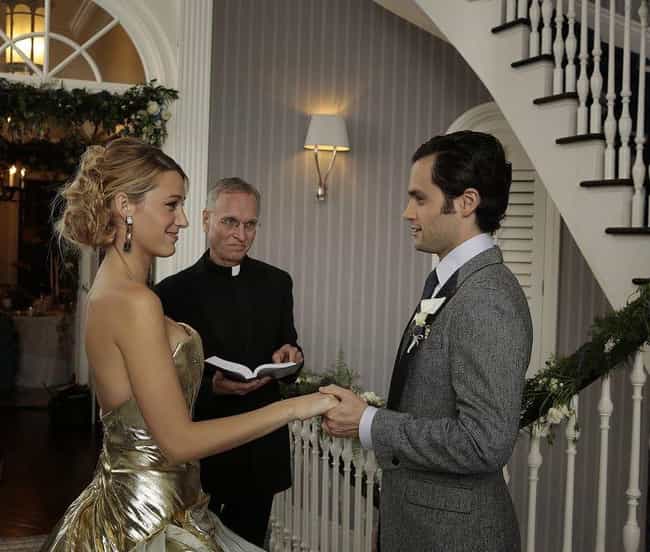 For the first few seasons of Gossip Girl, Dan was a baffling love interest for Serena. He treated her terribly, despite insisting that she was the only one for him. When Dan is revealed to be Gossip Girl in the series finale, however, this revelation not only underscores how wrong he is for Serena, but demonstrates potentially sociopathic tendencies.
Behind the Gossip Girl disguise, he's antagonized his supposed dream girl for years. Even when Serena learns the truth of his identity, she still marries him. Where is Dr. Phil when you need him?

Is this a confusing couple?