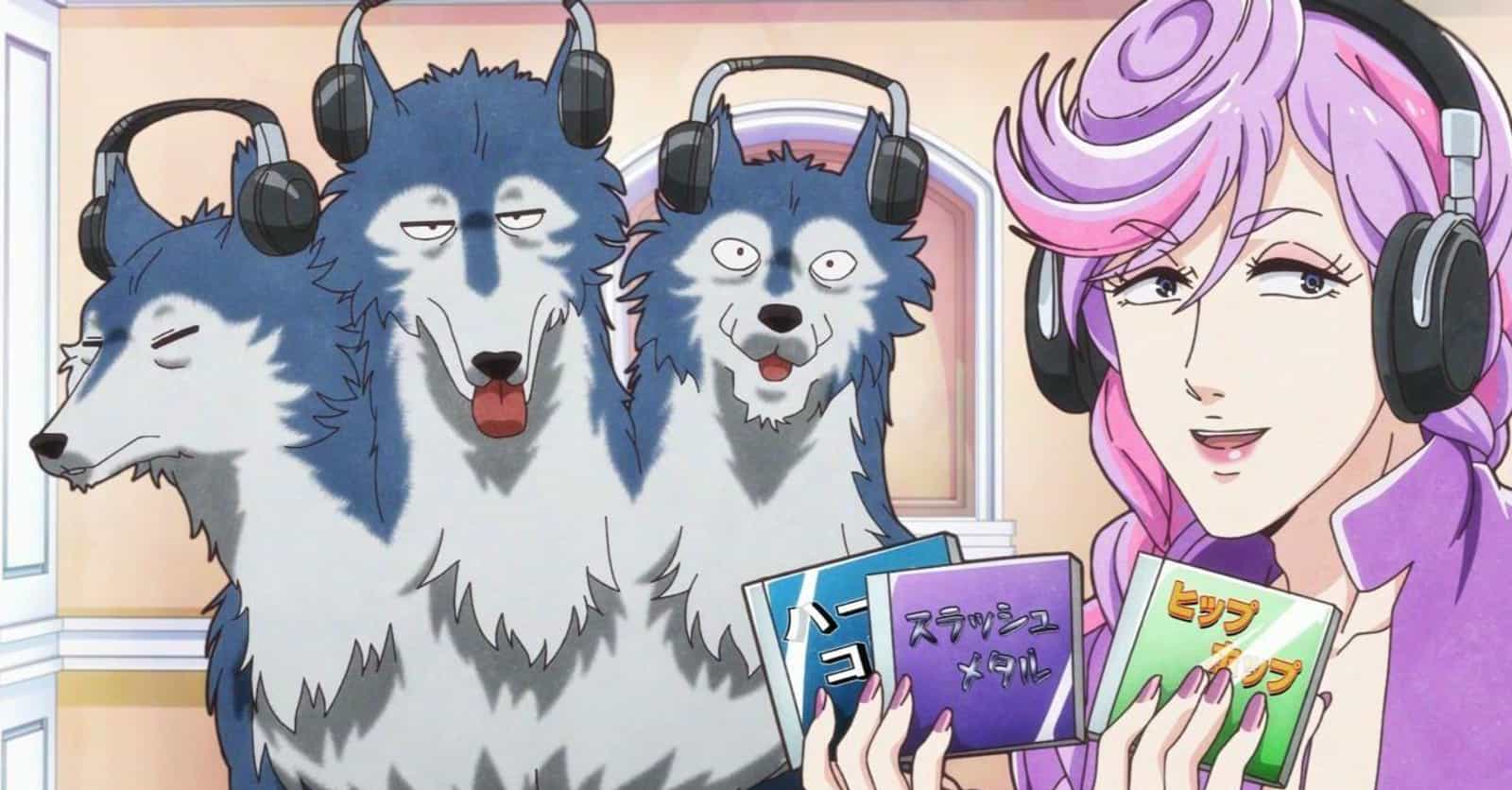 The Most Underrated Anime Of 2021, Ranked
2021 was a great year for anime. With blockbuster hits like Attack on Titan: Final, To Your Eternity, My Hero Academia Season 5, Dr. Stone: Stone Wars, Horimiya, and Mushoku Tensei: Jobless Reincarnation, there are so many fabulous shows to choose from - but there are also plenty of wonderful series that aren't getting the attention they deserve.
We're shining the spotlight on some of the underrated 2021 anime that have come out. Looking for an amazing sports anime? You need to be watching SK8 the Infinity. Want some top-tier character development? Bottom-Tier Character Tomozaki might be right up your alley. Looking for a gripping tale of revenge? Try Joran: The Princess Of Snow And Blood. Whatever you're into, there's something on this list that you're going to love. 
---
Vivy: Fluorite Eye's Song has been gaining popularity lately, so it's possible that in the future it won't be underrated, but generally appreciated. We hope so, because it deserves the attention. It's especially worth watching if you like Re:Zero - Tappei Nagatsuki is one of Vivy's co-creators.

Vivy is the first-ever AI that can act according to its own will. She spends her days trying to spread joy through her singing, but unfortunately few people at the amusement park where she works pay much attention. Her monotonous days are interrupted when an AI from the future appears and demands her help with stopping a terrible war that will occur in 100 years. Vivy has little time to process or prepare before she's suddenly involved in a complex situation she never could have imagined.

Photo: Ranking of Kings / Wit Studio

Ranking of Kings started off its run under the radar, but it's becoming increasingly popular. Still, with heavy hitters like Attack on Titan, Demon Slayer and My Hero Academia airing new seasons, this great show still isn't on enough people's radars.

Born unable to see or hear, Prince Bojji's kingdom has written him off as weak and unable to lead. Though he may not be physically strong, he has the personality to make up for it. When he meets a shadow beast that most people would be frightened of, he decides to become its friend. With Kage by his side, he sets off on a journey to become a more amazing king than anyone imagined he could be.

Photo: The Saint's Magic Power Is Omnipotent / Diomedéa

Every season, there are around five new isekai anime. While the more popular ones get tons of attention, the rest tend to be forgotten. The Saint's Magic Power Is Omnipotent is not one that's gotten a lot of press, but it's still worth a watch. When Sei Takanashi and another girl are both accidentally pulled into a magical world in order to become a Saint and save it from monsters, the other girl is chosen for the gig.

With no special destiny that she's aware of, Sei spends her time at the Flora Research Institute. There, she encounters the commander of the Third Order of Knights. This meeting will change her life - and awaken her saintly potential.

It's all too easy to overlook spin-offs. If you haven't seen the original, you might feel like you have to give the spin-off a miss, and if you have seen it you might feel like you've already gotten your fill. But whether or not you've seen Cells at Work!, you should check out Code Black.

Like the original, it follows anthropomorphized cells fighting to keep the body they inhabit alive. Unlike the original, the owner of the body isn't helping: he drinks, smokes, doesn't exercise or get enough sleep, and is constantly under toxic stress.

It's entertaining to watch a grittier version of the original, but what really makes this spin-off work is that it's a clear metaphor for life inside of a black company - that is, a company that exploits its workers.

You might be tempted to ignore Odd Taxi because the characters are animals. Don't. While their animal nature takes some time to get used to, the characters will quickly start to feel human. The story follows Odokawa, a taxi driver known for his bluntness. He meets all kinds of eccentric figures, from a duo of failed comedians to a nurse who might be stealing drugs from her job.

Odokawa has been accused of being involved in a case involving a missing girl, and now both the cops and the yakuza are after him. Is he really responsible? If not, then who is?

Depending on what corner of the Internet you spend your time on, SK8 the Infinity might not seem underrated - it definitely inspired a dedicated group of vocal and passionate fans. That said, it didn't get anywhere near the level of attention that the top shows of the year did.

Set in Okinawa, this anime follows teenage skateboarder Reki as he introduces his Canadian friend Langa to the world of S - a secret, underground skateboarding competition. Langa catches the eye of S's charismatic and violent founder, Adam. This means big trouble for Langa, but also the potential to take his skills to the next level.

With great characters, amazing animation, and one of the chillest EDs in anime history, this is one anime you should not miss.