Weird History
16 Underrated Historical Monuments That Should Be Wonders of the Ancient World

Updated July 31, 2020
9.5k votes
1.6k voters
63.5k views
16 items
List Rules Upvote the destination you would most love to call a Wonder.
There are only seven official Wonders of the Ancient World, but considering all of the amazing things you can find on planet Earth, it's a true wonder there aren't more. There are tons of other ancient wonders that are intricate in their execution and stunning in their size that also have great historical significance. While there are plenty of modern structures worthy of the moniker Wonder, the ancient places below are truly sites of awe-inspiring beauty.
Among these ancient wonders of the world that didn't make the list - the official one, anyway - you'll find the ancient Persian capital city of Persepolis, the monumental stunner that is Machu Picchu in Peru, the majestic pyramids of Meroe in modern Sudan, and ancient Rome's own Colosseum. Surely, all these amazing monuments are things that should have been ancient wonders, just as they stun the modern eye. There have been numerous lists of 'New' Seven Wonders Of The World in recent years, though they don't always agree.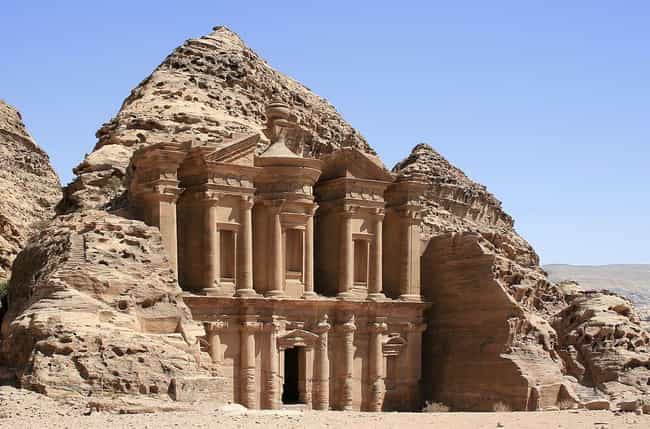 This stunning city served as a crossroads between many different trade routes in the late 1st century BCE, but what makes this city truly unforgettable is its amazing architecture. Many of its tombs and other buildings are made with intricate stonework. While some buildings are free standing, many are carved out of the side of mountains and rockfaces. It also has a complex hydraulic engineering system throughout the city. The people that lived here during its early years were known for their skilled craftsmanship of textiles, metals, and pottery.
In modern times, the city is most recognized from the film Indiana Jones and the Last Crusade. The city still has gorgeous temples, including Al-Khazneh, or "the Treasury." Builders of this ancient city combined diverse cultural influences from the many travelers residing there or passing through. Because of this, Petra features a diversity of buildings, ranging from theaters to dining rooms, cut from the living rock.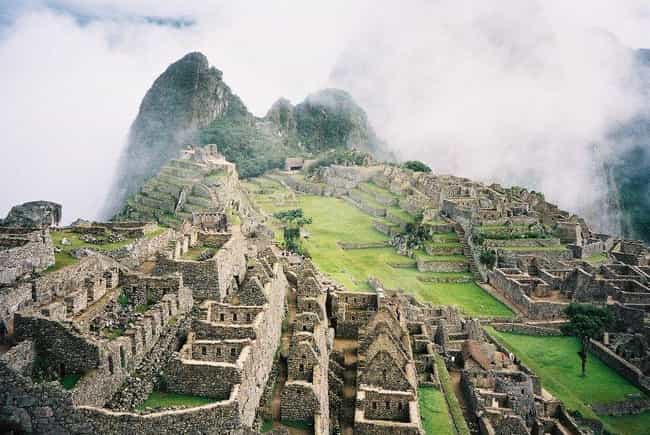 This stunning complex located in the mountains of Peru is comprised of 200 religious and ceremonial structures. Perhaps once a sacred retreat for Incan royals, Machu Picchu boasted incredible masonry techniques - its granite blocks were fitted together without mortar - and even a sacred sundial. The city was eventually abandoned after the Spanish brutally slaughtered the Inca, but it was uncovered again in 1911 by American historian Hiram Bingham. In 1981, Peru declared the site as a historical sanctuary, and two years later the United Nationals Educational, Scientific, and Cultural Organization named the site as a World Heritage Site.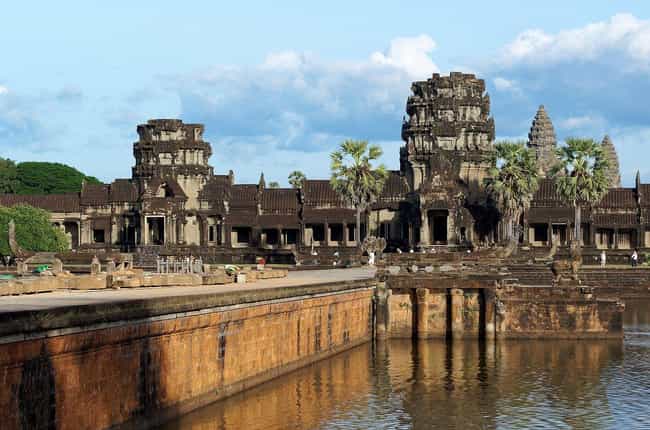 Angkor Wat was the former epicenter of the Khmer kingdom in what is now known as Cambodia. This massive temple complex is the largest religious monument in the world. The temple complex and the surrounding city began construction in the 9th century (not technically 'the Ancient World,' fine) and its main temple was erected in the 12th century. Khmer King Suryavarman II transformed the temple from a monument to the Hindu god Vishnu to a Buddhist temple toward the end of the 12th century.
The complete complex is absolutely massive. It is about 402 acres, equipped with a 213-foot-tall tower and surrounded by a giant moat. The nearby city was also quite large at its height - nearly a million people lived there.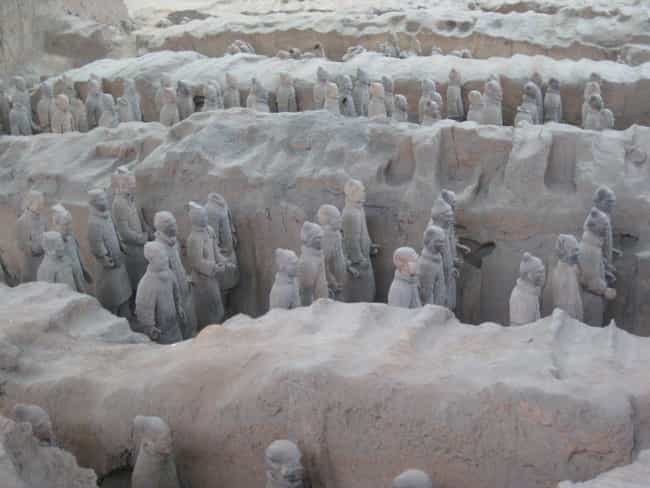 Qin Shih Huang Di, the first official emperor of a united China, was an extraordinary, yet brutal, ruler. Born Ying Zheng, Emperor Qin took to the throne at age 13 in 246 BCE. He believed in military power, and rapidly expanded China's borders with force. He is also credited for building the first part of what is now known as the Great Wall of China.
Through his life, Qin was on a quest for immortality and was obsessed with death. Almost immediately after ascending to the throne, he commissioned his tomb to be built in modern-day Xi'an. He employed 700,000 workers to build a personal army of 6,000 terracotta statues of soldiers and horses, each one with individualized features and insignia of rank. Uncovered in the 1970s, this "terracotta army" would accompany the king in life just as they did in life.