Watchworthy
Underrated British Comedies To Watch When You're Tired Of Watching 'The Office' Again

April 22, 2020
1.3k votes
329 voters
7.9k views
18 items
List Rules Vote up the UK comedies that are definitely worth a binge.
Fans of Monty Python, Mr. Bean, and the original UK version of The Office know that British comedy covers a gut-busting spectrum of sarcasm, cynicism, dark humor, and awkward misfortunes. Those series are classics, but they're barely the tip of the iceberg when you consider the underrated British comedies that are just waiting to be streamed.
There are plenty of shows that hit in the UK but still haven't broken through in the same way on our end of the Atlantic. For whatever reason, there are some underrated British sitcom gems that, despite their genius, have fallen under the radar, and this list is for those lesser-known shows that belong in the British Comedy Hall of Fame along with their peers.
Data-driven recommendations based on voting from over 40 million monthly visits to Ranker.
Try the free app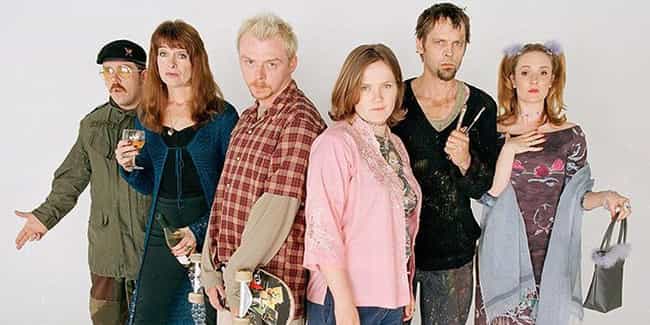 Before Shaun of the Dead, Scott Pilgrim vs. The World, and Baby Driver, Edgar Wright honed his brilliantly unique style in the series Spaced. It follows the lives of Tim and Daisy, two 20-somethings masquerading as a couple in order to share an apartment in North London.
With countless nods to the works of cinematic masters like Kubrick and Spielberg alongside absurdly playful set pieces like how a male reacts to a "finger gun" being unsheathed in a social situation, get yourself onto Amazon Prime to immerse yourself in a series that led to some of the most beloved cult comedies of the '00s.
Actors: Jessica Hynes, Simon Pegg, Julia Deakin
Premiered: 1999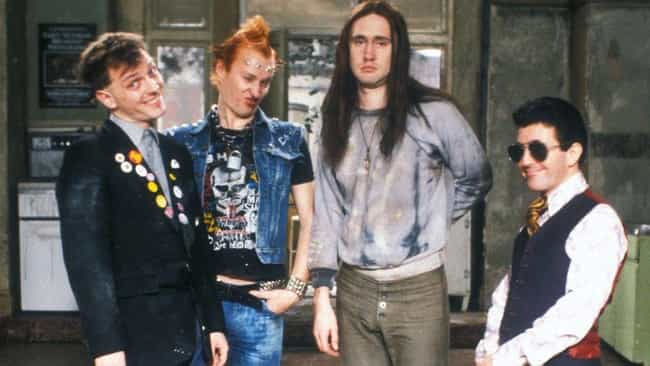 A kind of Monty Python for the "Thatchers Britain" generation, The Young Ones follows the lives of four students - a people's poet wannabe anarchist, a loose cannon punk rocker, a harmonious hippy and a short statured, overly confident individual posing as god's gift to women - each demonstrating their own unique brand of '80s individuality. Their surreal comedic adventures interspersed over-the-top violence and brilliant guest appearances from classic British bands in each episode.
Actors: Rik Mayall, Alexei Sayle, Ade Edmondson, Nigel Planer, Christopher Ryan
Premiered: 1982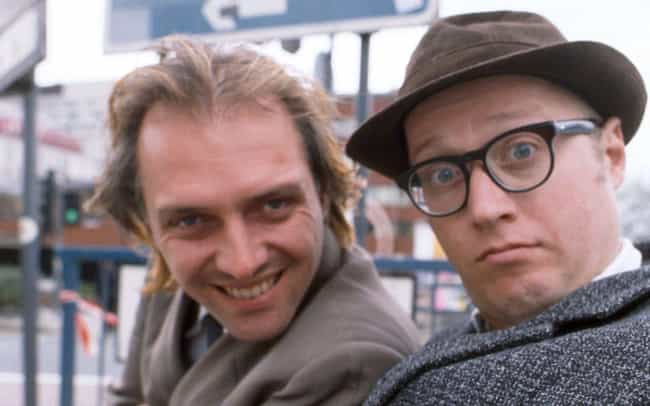 This '90s series combines Tom & Jerry-style mayhem with signature British banter to form a truly unhinged comedy series. Episodes follow two loathsome flatmates, Richard Richard (not a typo) and Edward Hitler (apparently there is a relation), living just above the poverty line in their never-ending quest for cash, happiness, but most of all, a (real life) girl, all the while trying to keep themselves from offing each other.
Actors: Adrian Edmondson, Rik Mayall, Steven O'Donnell
Premiered: 1991
Garth Marenghi's Darkplace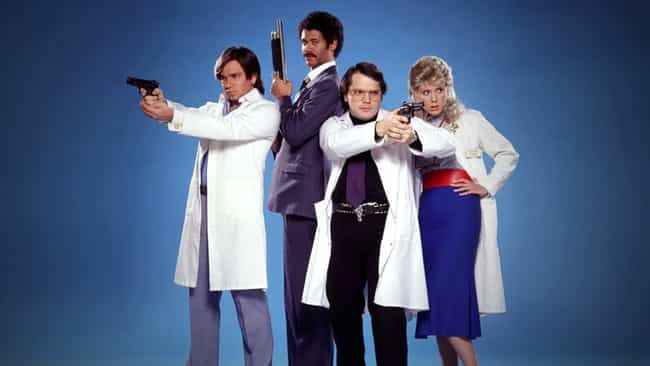 Lasting only one season in 2004, this layered and meta sitcom that perhaps suffered from being made at the wrong time. The series centered around the fictional horror novelist Garth Marenghi as he regales the audience with footage of his failed '80s horror/drama. The lost series-within-the-series was actually a parody of genre properties from the 1980s featuring deliberate bad production quality, over-the-top gore, and interviews with the cast members giving their mixed feedback. The delusional Garth had nothing but praise for his fictional show and often commented on how it was too ahead of its time, an unintentionally meta nod to how the series has grown a following in the years since.
Actors: Richard Ayoade, Matt Berry, Matthew Holness
Premiered: 2004