Halloween
Underrated Halloween Movies You Should Watch This Year

85.4k votes
19.2k voters
1.6M views
23 items
Isn't Halloween the best? Not only do you get to dress up and eat candy, but you don't look weird for watching spooky movies every day of the week. Some of the most fun horror movies are those that actually take place on Halloween. There are lots, but many horror fans only think about John Carpenter's Halloween. Plenty of underrated horror movies also feature events that take place on or around Oct. 31, but you might not catch it unless you're really paying attention.
For instance, the gross-out horror Slugs has Halloween written all over it, but it's not necessarily regarded as a "Halloween" movie. There are so many movies like this, you could make a film festival with just the ones on this list. Some of these underrated Halloween movies are spooky, others are fun for the whole family, and some are perfect for when you want to Netflix and chill.
Vote up the most underrated Halloween films and comment with any other spooky Halloween movies you think deserve to be on the list.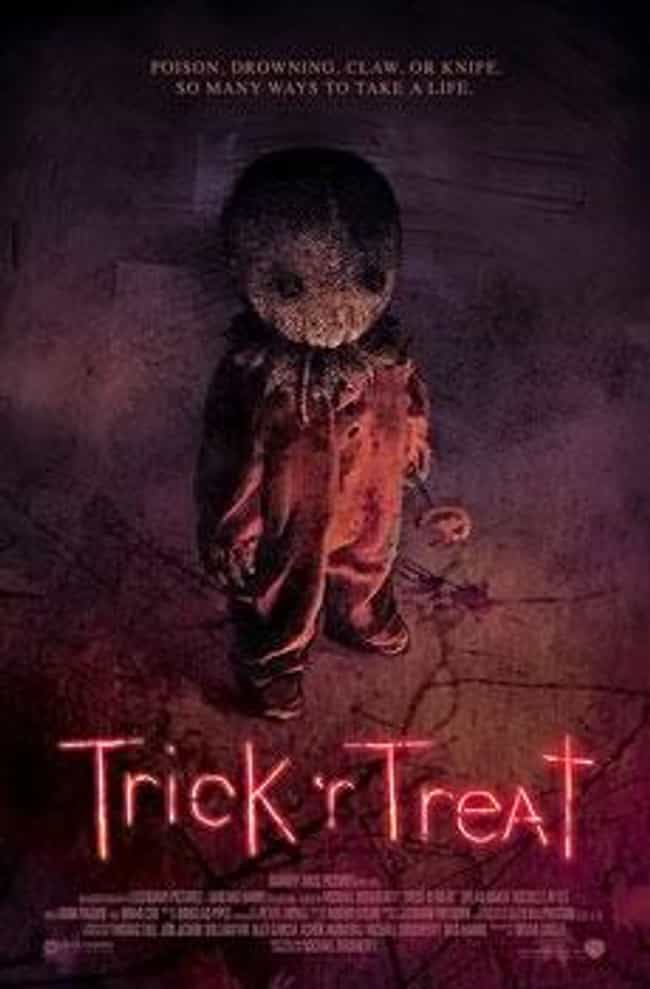 Trick 'r Treat is a spooky anthology movie that revolves around a creepy kid in a burlap sack on Halloween. It should've become a massive franchise, but Warner Bros. released the movie straight to video, dumping it into the DVD bargain bins of America.
Luckily, the film found new life online, and horror fans everywhere are finally getting to see what happens when you blow out a jack-o-lantern before midnight.
Actors: Anna Paquin, Leslie Bibb, Brian Cox, Tahmoh Penikett, Lauren Lee Smith, + more
Released: 2007
Directed by: Michael Dougherty

Underrated?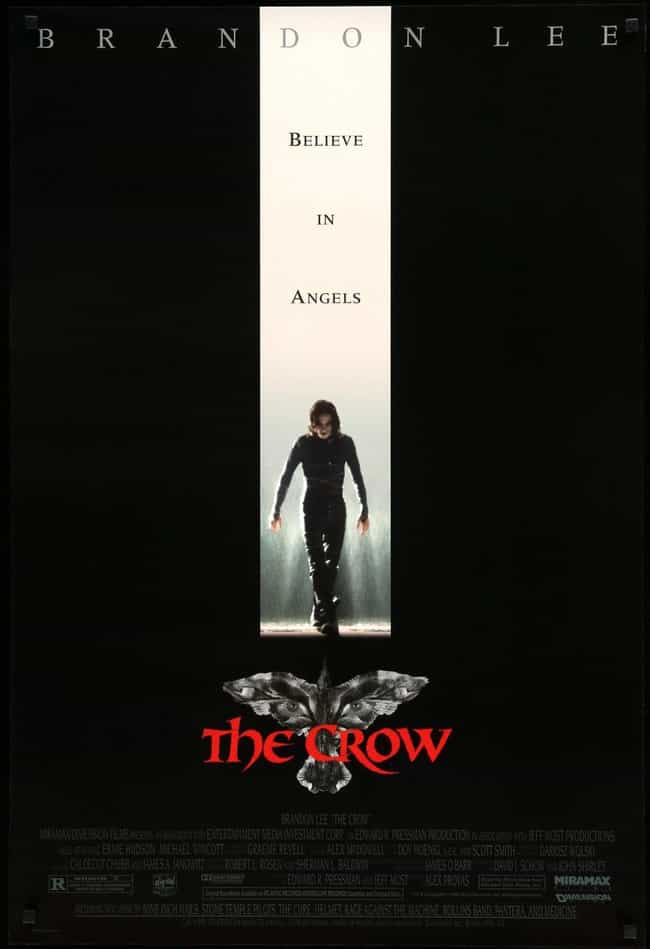 Since its release in the mid-'90s, The Crow has become a cult classic. But the final movie starring Brandon Lee (who died in an on-set accident while filming) is so much more than what it seems. Set on Halloween, it's a supernatural action flick that manages to conjure emotions that several sequels and copycat movies never could.The Crow really does deserve a second viewing.
Actors: Bai Ling, Brandon Lee, Tony Todd, Ernie Hudson, Jon Polito, + more
Released: 1994
Directed by: Alex Proyas

Underrated?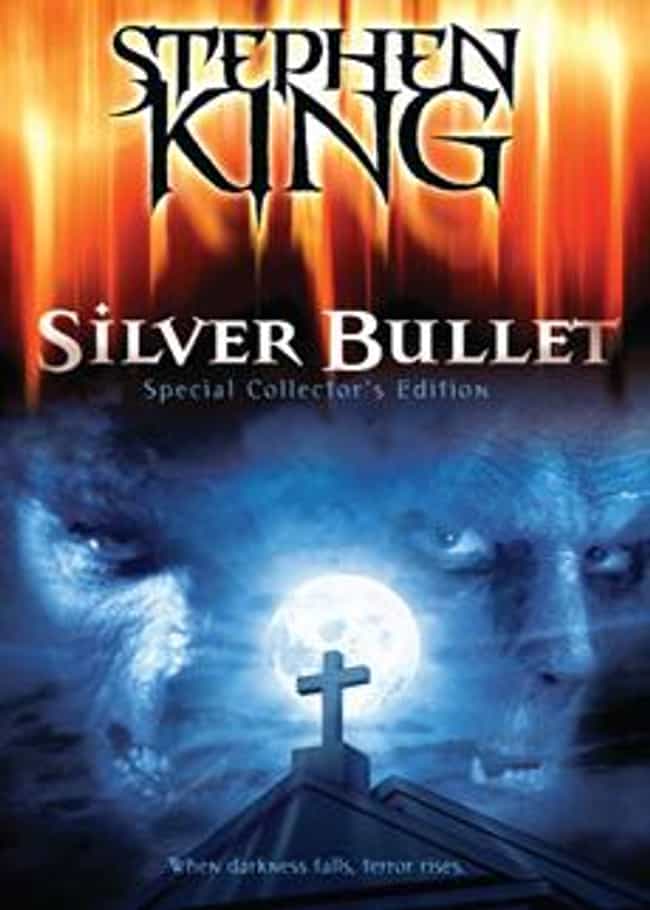 What would Halloween be without Stephen King? If you dig werewolves but feel like they've been taken over by the Twilight movies, then check out King's Silver Bullet. It's a gritty portrayal of lycanthropy that'll make you look over your shoulder every full moon.
Actors: Gary Busey, Corey Haim, Terry O'Quinn, Tovah Feldshuh, James Gammon, + more
Released: 1985
Directed by: Dan Attias

Underrated?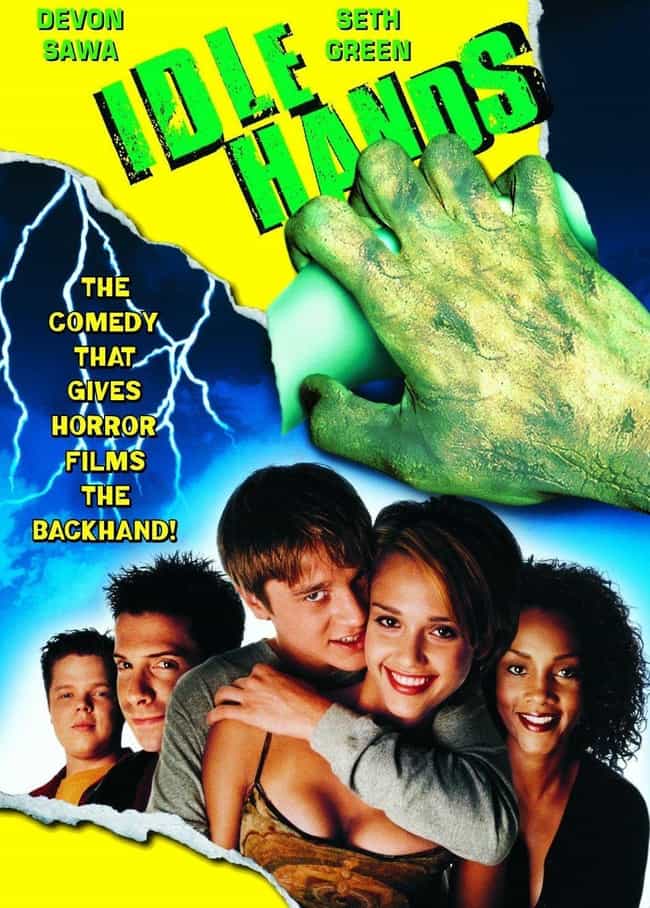 If you grew up around Y2K, you probably watched Idle Hands during a sleepover and promptly forgot about the wealth of information it imparted upon you. Watch this fountain of teenage knowledge again, and you'll feel the way you did when it introduced you to demonic possession, Jessica Alba, and the Ramones all at once.
Actors: Jessica Alba, Ricky Martin, Vivica A. Fox, Kelly Monaco, Seth Green, + more
Released: 1999
Directed by: Rodman Flender

Underrated?