Total Nerd
Keith David Is The Best Actor You Didn't Realize You've Seen And Heard Everywhere

Updated July 13, 2020
411 votes
108 voters
3.6k views
17 items
List Rules Vote up the performances that make you truly appreciate Keith David.
Keith David is everywhere and has been for a long time. You've seen Keith David movies, watched Keith David TV shows, and played Keith David video games. Even so, you probably haven't entirely noticed his long-term ubiquity. It's a tribute to how talented he is - and how well-respected he is within the entertainment industry - that everyone wants to work with him.
The actor started off in John Carpenter's The Thing and has gone on to appear in blockbuster hits like There's Something About Mary and critically acclaimed fare like Spike Lee's Clockers. On the small screen, he joined the cast of Community for its sixth and final season. He's done voice work for animated features (Disney's The Princess and the Frog) and TV shows (Rick and Morty), and has become an in-demand voice actor in video games; you can hear him in Saint's Row, Halo 5, and Mortal Kombat 11. There is virtually no genre he hasn't conquered. David has done comedy, drama, action, sci-fi, horror, and even a Western.
This list looks at some of the most notable Keith David voice acting and on-screen performances to show just how diverse and astonishing his career has been. He's been appearing in movies, shows, and games you love for longer than you realize - and hopefully will continue to do so for a long time.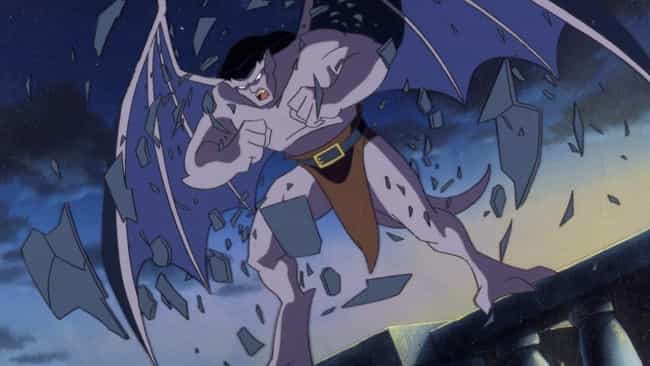 The animated series Gargoyles only ran for two seasons, yet it made a big impression on the children who watched it. The program was about a group of gargoyles who protect New York City from various threats.
David portrays Goliath, the group's leader. The A.V. Club's Oliver Sava nailed it when he said "the growling bass of Keith David's voice resonates with power that gives the character immediate authority." Underneath that, though, the actor gives Goliath a sense of humanity. He makes the head gargoyle tough, but with the compassionate side all great leaders have.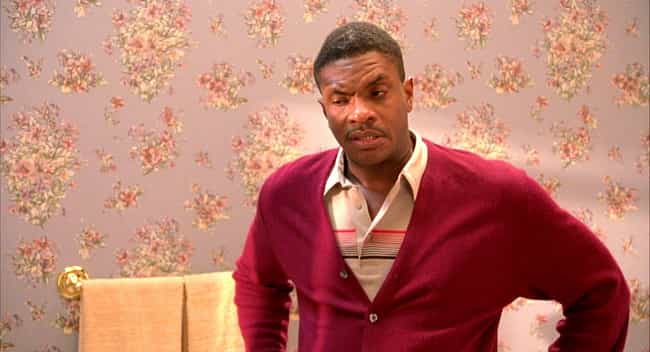 It must have been hard for the supporting actors to stand out in There's Something About Mary. They had to compete with side-splitting gags involving angry dogs, overly suntanned women, and "hair gel." David managed to do it, though.
Aside from bringing a sense of warmth to the role of Mary's stepfather, Charlie, he delivers one of the movie's most beloved quotes. In the hilarious opening scene, 16-year-old Ted (Ben Stiller) gets his privates caught in his zipper on prom night; David amplifies the sequence when he asks, "Is it the frank or the beans?" His pitch-perfect delivery of that line is what truly makes the scene an all-timer.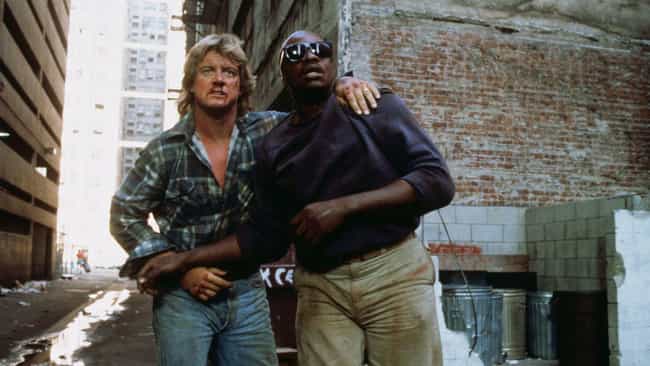 The actor reunited with The Thing director John Carpenter for They Live, a science-fiction thriller with heavy satirical subtext. Professional wrestler "Rowdy" Roddy Piper plays Nada, a drifter who discovers a pair of sunglasses that allow him to see a shocking truth - alien creatures are disguising themselves as humans and engaging in subliminal mind-control experiments. David plays Frank Armitage, a blue-collar worker Nada enlists to help him fight the alien scourge.
They Live is an intentionally over-the-top movie, and David rises to the occasion. He matches Piper in the tough-guy department, which of course is no easy feat. The two even have an awesome, nearly six-minute brawl that's so entertaining it's now widely considered one of the best fight scenes ever committed to film.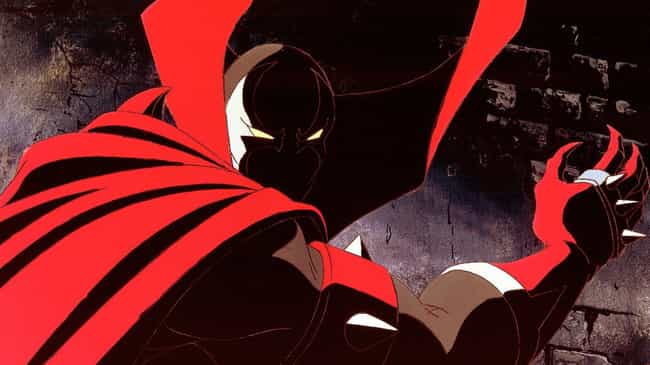 Todd McFarlane's Spawn brought the popular artist's dark creation to HBO in animated form during the latter half of the '90s. David voiced the anti-hero in this adaptation of the Image Comics series. Spawn is a slain former CIA operative who is brought back to life following a deal with the devil.
Television critics raved about the show's complex plotting and thematic substance. David, in particular, was singled out for praise. Collider's Dave Trumbore hailed the manner in which he "imbues the title character with gravitas, heart-rending despair, and flesh-ripping anger throughout the series."