Total Nerd
Underrated Sci-Fi Movies Set In A Lawless Post-Apocalyptic Frontier

March 4, 2020
11.1k votes
3.7k voters
117.1k views
17 items
List Rules Vote up the lawless post-apocalyptic movies that deserve another look.
One of the most popular sub-genres of science fiction is the end-of-the-world dystopian future. For decades, these types of films have entertained the masses as they warned humanity of its impending doom à la the Planet of the Apes or The Terminator. Whatever the situation, it seems difficult for us to imagine a futuristic society that's not terrible, and while these films may say something about this fatalistic approach to our future, all they're really about is entertainment.
But not every movie in this sub-genre does well. In fact, most of the time, they do horribly. Usually, it's not due to lack of story or great acting, but to the fact that people simply don't flock to see them in the theaters. Eventually, they wind up becoming cult classics, though that doesn't help a studio's bottom line. Regardless, many of these movies are legitimate masterpieces.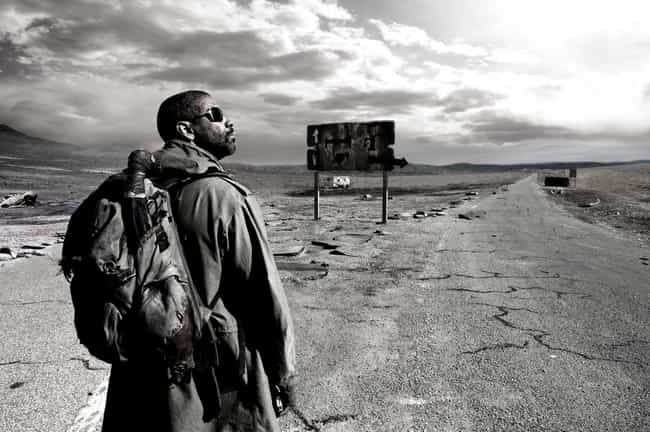 The Book of Eli stars Denzel Washington as the titular Eli, a nomad who traverses a post-apocalyptic United States in search of a safe haven for his mysterious book. It features a desert punk aesthetic, superbly choreographed fight scenes, and a moving performance from Washington.
In terms of ticket sales, The Book of Eli didn't do too badly, taking in a little over $157 million at the worldwide box office. Unfortunately, the film cost as much to produce and market, so it was seen as a box-office failure. The film did better in the home media market, and some call it a cult classic.
Actors: Denzel Washington, Mila Kunis, Gary Oldman, Tom Waits, Malcolm McDowell, + more
Released: 2010
Directed by: Albert Hughes, Allen Hughes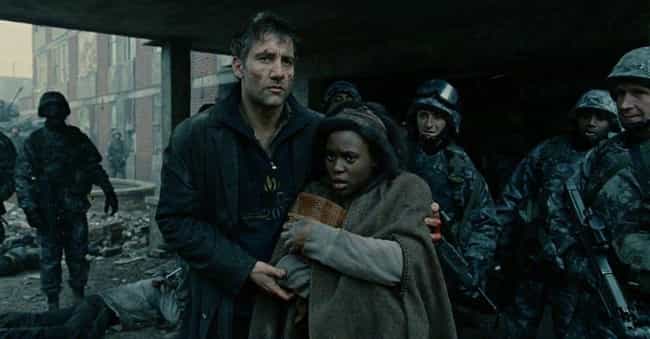 Children of Men takes place in a world emotionally and physically ravaged by two decades of worldwide infertility. The last generation has been born, and when they all perish, so too will the human race. Hope has left mankind, and the youngest person in the world is treated like a celebrity. The film follows Theo Faron, a civil servant played by Clive Owen, who works to keep a surprising refugee safe from harm.
This movie is a perfect example of extraordinary filmmaking that hardly anyone bothered to see. It was produced on a budget of $76 million and only pulled in $70 million at the worldwide box office. Children of Men won the Best Science Fiction Film award at the Saturn Awards and two of the three BAFTA Awards it was nominated for, including Best Cinematography and Best Production Design. It was also nominated for three Academy Awards for Best Adapted Screenplay, Best Cinematography, and Best Film Editing.
Actors: Julianne Moore, Clive Owen, Michael Caine, Charlie Hunnam, Chiwetel Ejiofor, + more
Released: 2006
Directed by: Alfonso Cuarón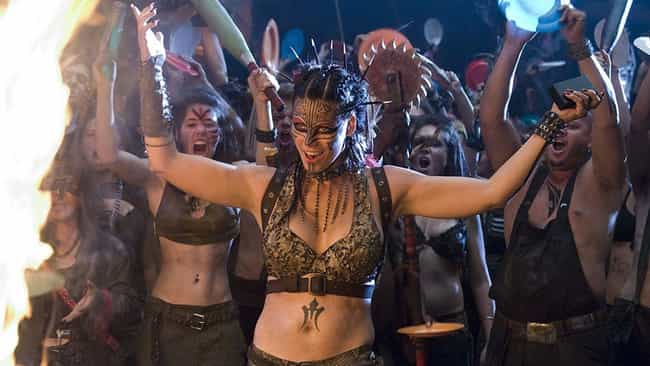 In the post-apocalyptic world of Doomsday, the country of Scotland has been quarantined from the rest of the world following the outbreak of a dangerous virus. When the same virus appears in London, a team is sent into the lawless apocalypse that Scotland has become to try and find a cure. They find two types of survivors - marauders and medieval knights - making their mission far from easy.
Doomsday draws inspiration from similar movies like Escape from New York, The Omega Man, 28 Days Later, and other post-apocalyptic films, but manages to distinguish itself with a well-written screenplay and the talented direction of Neil Marshall. The film had a sizable budget of £17 million ($22.1 million), but only managed to pull in $22.4 million at the global box office. The film was welcomed by the country of Scotland, which paid £300,000 into the budget in the hopes it would increase tourism.
Actors: Rhona Mitra, Malcolm McDowell, Bob Hoskins, Alexander Siddig, Sean Pertwee, + more
Released: 2008
Directed by: Neil Marshall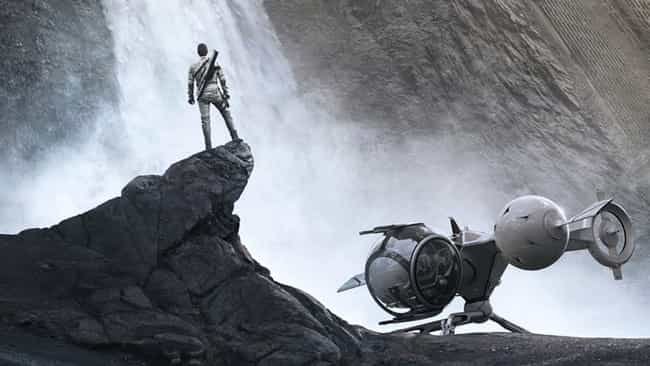 Oblivion is set in the year 2077, after Earth has been devastated by a conflict with aliens that has pushed humanity to relocate to Titan. Jack Harper, played by Tom Cruise, is a technician who remains on the planet to ensure that his army of drones continue their fight against the scavengers. When Harper begins to see things that don't match up to his worldview, everything changes, and he learns that nothing in his life is what it seems.
Oblivion had a lot going for it when it was released in 2013, but sometimes, even a movie with Tom Cruise doesn't perform as expected. That's not to say it didn't do well. The movie cost $120 million to produce and it earned $286.2 million, which isn't especially great when marketing costs are factored into the total. Still, it's an enticing film with a unique take on the post-apocalyptic movie genre.
Actors: Tom Cruise, Morgan Freeman, Olga Kurylenko, Nikolaj Coster-Waldau, Melissa Leo, + more
Released: 2013
Directed by: Joseph Kosinski