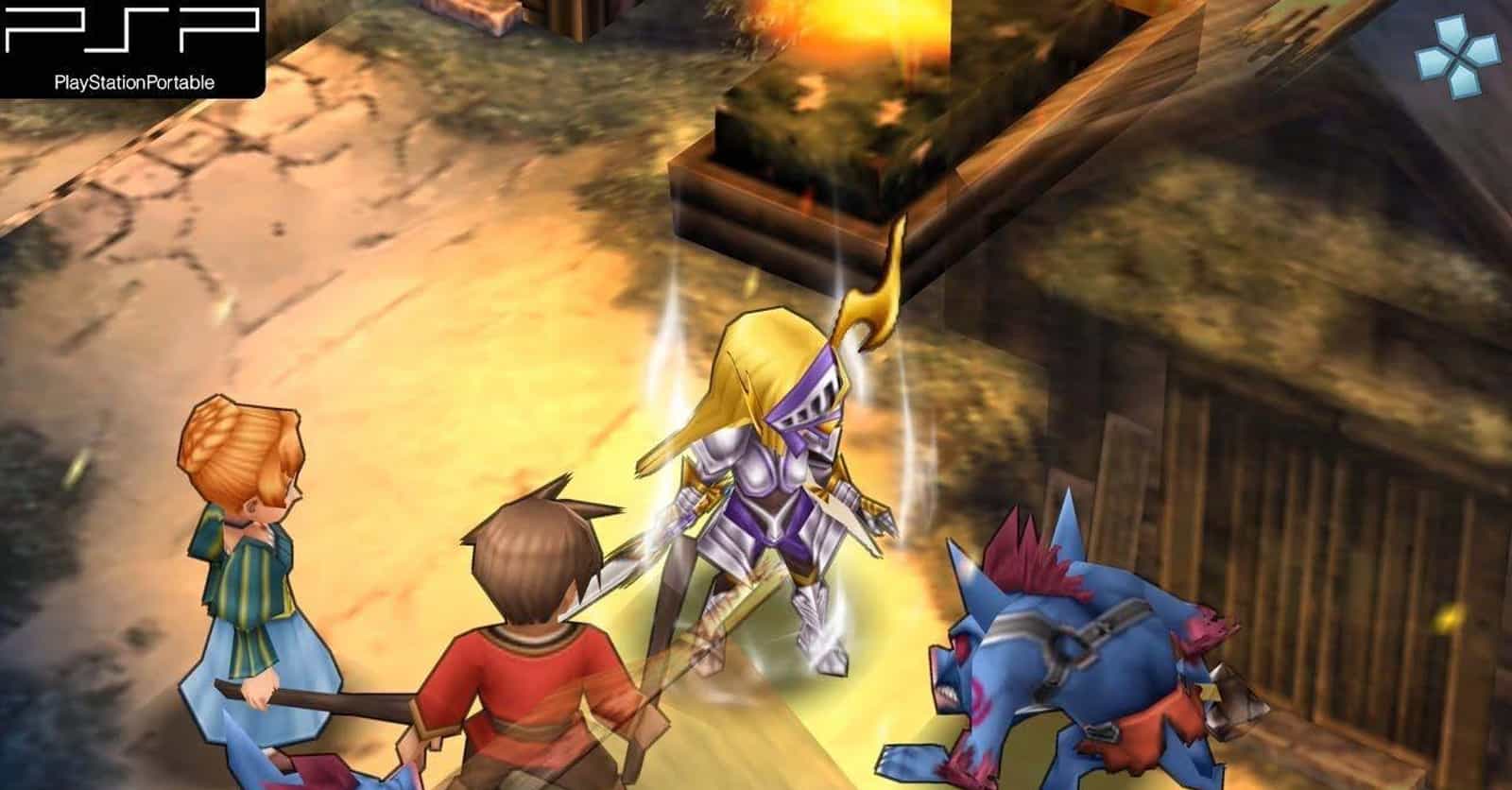 Photo: Jeanne D'Arc / Level-5
30 Underrated PSP Games That Are Definitely Worth Revisiting
Over 300 Ranker voters have come together to rank this list of 30 Underrated PSP Games That Are Definitely Worth Revisiting
Voting Rules
Vote up all the PlayStation Portable gems that are worth a second look.
When it comes to underrated consoles, the PlayStation Portable is near the top of the list. Released in 2005 in North America, the PSP was light-years ahead of the Game Boy in terms of sheer graphics capabilities. With enough power to rival the PS2, the PSP was supposed to herald a new age of hand-held gaming, and while it may have been pretty popular in Japan, North American sales were anything but enthusiastic (although piracy may have played a large role in that). Still, there were some amazing games released during the PSP's 10-year run (especially RPGs), as well as plenty of hidden gems. Forget all the best and most popular games — this list is ranking all the best underrated PSP games you've probably never heard of.
The PSP came out at a strange time in video game history. During the early 2000s, portable gaming consoles were slowly falling out of favor. Instead, people were starting to turn to their smartphones for on-the-go gaming. Although the PSP did reach a decent level of popularity for a few years, its audience fizzled out a lot quicker than previous portable consoles. As a result, many games that were developed for the PSP never really got their chance to shine.
So dust off that old PSP of yours and check out some of these awesome forgotten titles. As always, vote up all the games you think deserve more recognition, and add any you think should be included in this list.
Most divisive:
Dante's Inferno
Ranker may collect a commission from links on this page.
---
Photo: Level-5

This PSP game ingeniously blends the historical story of Joan of Arc with fantasy elements to produce a poignant, engaging narrative. Gameplay in this strategy RPG is turn-based, ensuring that every move counts and making for thoughtful and tactical battles. The game has gone down in history as one of the PSP's most memorable titles, not only for its story but also for its incredible gameplay mechanics.

Released: 2007
Developer: Level-5
Genres (Video game): Tactical role-playing

Dubbed a "dungeon crawler of the skies", Rengoku II: The Stairway to H.E.A.V.E.N offers a perfect blend of exploration and combat. The narrative follows the journey of robotic warriors striving for ultimate power, while the gameplay is brutally addictive with every level packing a new punch. Its influence is still felt years after release, having carved out its own niche in the PSP's portfolio.

Released: Sep 12 2006
Developer: Neverland, Hudson Soft
Genres (Video game): Action game, Adventure, Fantasy

This PSP adaptation of the renowned Warhammer 40,000 franchise delivers a killer combination of intricate strategizing and intense combat. Its immersive 3D-isometric game mechanics enhance the tactical gameplay experience, making it an unmissable title for strategy enthusiasts. The game's memorable moments and challenging battles have secured its place as a cult favourite among PSP fans.

Developer: RedLynx
Genres (Video game): Turn-based tactics, Strategy video game

Photo: Nihon Falcom

In Ys Seven, players join Adol and Dogi on a gripping adventure filled with epic battles and captivating lore. The action RPG gameplay and immersive open-world exploration deliver a captivating playing experience. It's unanimously considered a shining star of the PSP game library, appealing to hardcore role-playing fans and casual players alike.

Released: 2009
Developer: Nihon Falcom
Genres (Video game): Action role-playing game

Living up to its reputation, Ys: The Oath in Felghana is a thrilling, action-paced RPG saga loaded with dynamic fights and sprawling environments. Its captivating plotline and enthralling gameplay mechanics have earned it rave reviews from PSP users. This gem has proven to be more than a flash in the pan, captivating players for hours on end.

Released: 2005
Developer: Nihon Falcom
Genres (Video game): Action role-playing

Dive into a world of cute monsters and fierce battles in Gurumin: A Monstrous Adventure. This action RPG game, featuring button-mashing combat and puzzle-solving elements, wastes no time in pulling you into its charming, colourful world. It left quite the mark in the PSP library due to its unique blend of genres and its cute but powerful protagonist.

Released: 2007
Developer: Nihon Falcom
Genres (Video game): Action-adventure game, Platform game, Action game