Anime Underground
The 15 Most Underrated Romance Anime You Should Check Out

3k votes
1.2k voters
22.7k views
15 items
If you're a romance anime fan, there are some shows that you've definitely seen - or at least had recommended to you more times than you can count. There's only so many times that a person can watch My Love Story! or Yuri on Ice before they need something a little bit different.
For those who are getting suggestions for romance anime you've already seen or know you're not interested in, you need some underrated romance anime recommendations. One great option is Natsuyuki Rendesvouz, an anime about a man vying with a ghost for the affections of his widow. Another is The Great Passage, which combines romance with an unusual subject - dictionary making.
Underwatched romance anime appears in all genres and ranges from lighthearted romcoms to deep explorations of the human psyche. Whatever you're looking for, if you're a romance fan then there's something on this list for you. Vote up the shows you know you like, or plan to watch next.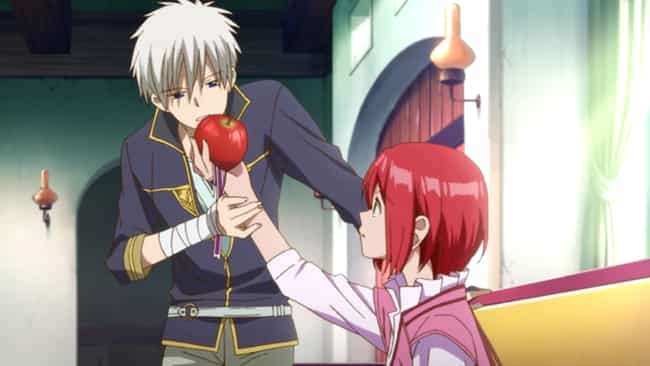 Snow White with the Red Hair is one of the most popular anime on this list, but it still doesn't get nearly the attention it deserves and is virtually unknown to many anime fans. It follows a young woman who works at an apothecary who must escape the prince of her nation, who wants to force her to serve as his concubine. She's rescued by Zen Wistalia, the prince of a nearby nation, and finds a new life as an herbalist in his country - as well as a new chance at true love.

Does this sound interesting?
see more on Snow White with the Red Hair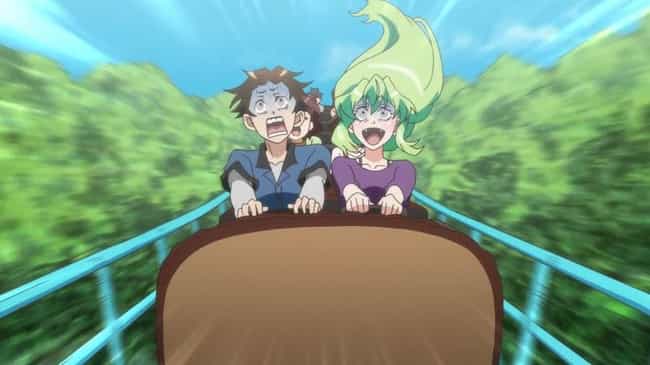 Looking for something a little more light-hearted? Try Jitsu wa Watashi wa, a vampire romance about a teenage boy named Asahi Kuromine who accidentally discovers that his classmate and crush Youko Shiragami is actually a vampire. Where before the main conflict was about whether or not she'd like him back, now the issue is whether or not they can keep her vampiric nature a secret. Little do they know that their class is actually full of supernatural beings!
Vampire romance is a niche subject to begin with and this fun, little series is often overlooked in favor of most popular shows like Vampire Knight, but if you like supernatural romcoms, this is well worth your time.

Does this sound interesting?
Anime with short episodes tend not to get as much attention as those with a typical time frame. That being said, I Can't Understand What My Husband Is Saying is absolutely worth the small amount of time it takes to watch it. Kaoru and Hajime Tsunashi are a married couple who couldn't be more different - Kaoru is an 'ordinary' office worker, while Hajime is a nerdy otaku who works from home and doesn't really meet society's expectations of success. While there's a lot of comedy to be found in these differences, what really makes the series shine is their common ground. While their interests and priorities are different, they make each other laugh, support each other emotionally, and just generally make you root for them as a couple.

Does this sound interesting?
see more on I Can't Understand What My Husband Is Saying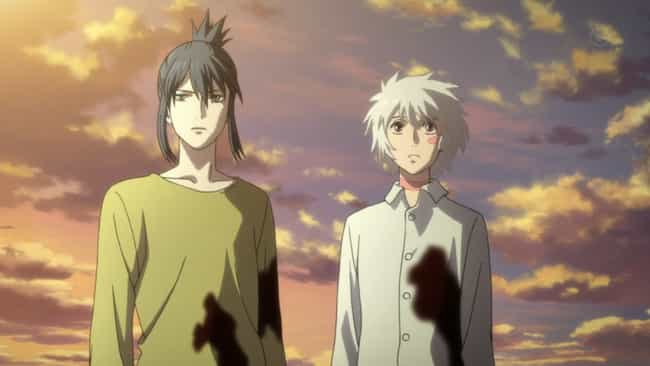 Romance can blossom in any environment, including a post-apocalyptic one. Shion and Nezumi come from vastly different worlds. Shion lives a privileged life in a protected enclave where he has no idea about the horrible things that people outside of his environment go through - meanwhile, Nezumi is a fugitive from the outside world. When Shion takes in Nezumi for the night, he and his mother are stripped of their "elite" status and forced to reckon with the same environment Nezumi fled. The two meet again - and as they deal with complex political issues, they start to fall in love with each other.

Does this sound interesting?