watchworthy
presents
The Most Underrated Sci-Fi Movies Of The 2010s

Updated January 2, 2020
9.8k votes
3.2k voters
142.3k views
20 items
List Rules Vote up the under-the-radar sci-fi movies that are worthy of a second look.
You don't have to be a sci-fi movie buff to have seen the near-dozen Star Wars or Star Trek films that came out in the 2010s - but surely there are some overlooked sci-fi movies we missed in between, right? Most of us are fully aware of what a Groot is by this point - but what are the best underrated sci-fi movies of the decade we know nothing about? It's a big genre, so there are tons of options sure to cater to each specific niche.
Do you prefer small-budget, twisty thrillers like Coherence, or are you more into high-adrenaline action like Attack the Block? Maybe you're more into movies like Annihilation that get under your skin and leave you thinking for hours. No matter which particular strain of sci-fi you're drawn to, there are plenty of great yet underrated - and underseen - sci-fi films from the 2010s. Vote up your favorites and make sure to binge the ones you haven't. Note of caution: Possible spoilers ahead.
Data-driven recommendations based on voting from over 40 million monthly visits to Ranker.
Try the free app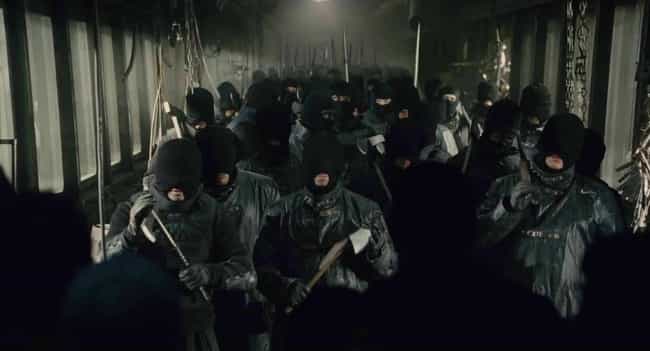 In 2019, South Korean director Bong Joon-ho became the toast of the cinema world thanks to his film Parasite, but it's his 2013 English-language debut Snowpiercer - an extended allegory on class and class warfare - that probably should have marked his major crossover to American audiences.
After a global climate catastrophe, what's left of humankind is huddled together on an endlessly running train that remains the only thing standing between humanity and the frozen world outside. While the rich people live in the front of the train in relative luxury, the poor are relegated to the cars in the back of the train, where they're forced to eat bugs and - sometimes - each other. Led, among others, by a man named Curtis (Chris Evans), a revolt is afoot among the lower classes. Collectively, they've decided they've eaten one bug too many.
Their revolution comes at the expense of many, many limbs, and we learn there's more to the train and its passengers than meets the eye. Snowpiercer has some sickening carnage, but it's all in the service of a well-made critique of socioeconomic inequality. And there's an awesome hatchet fight worth the price of admission alone.
Actors: Chris Evans, John Hurt, Tilda Swinton, Ed Harris, Jamie Bell, + more
Released: 2013
Directed by: Bong Joon-ho

Underappreciated sci-fi gem?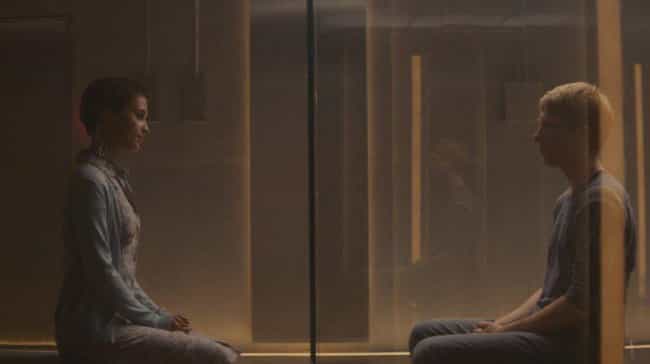 While many of the decade's most prominent sci-fi offerings feature massive ensemble casts and emphasize pyrotechnic spectacle, Alex Garland's Ex Machina goes in the opposite direction. The entire film is basically three characters - plus one live-in assistant - and one location. There's very little "action" to speak of, as Garland is more interested in philosophical ruminations about the nature of intelligent life - and its evolution, be it through natural or technologically advanced means of creation - than in more traditional good-vs-evil resolution.
The film revolves around a brilliant young programmer who gets the chance to spend time at the secluded compound of a genius tech tycoon (played by Oscar Isaac) for a mysterious purpose. As it turns out, the job is to perform a more elaborate equivalent of a Turing test. Caleb (Domhnall Gleeson) is tasked with having one-on-one sessions with an advanced android, Ava (Alicia Vikander) - his boss's prized creation - to help the founder smooth out any flaws that make her seem less than fully human. Initially, the programmer is quick to find mistakes, but after a while, he's not so sure.
The film is ostensibly a bunch of conversations about what makes us human - conversations that slowly turn darker and darker, with stranger and more sinister implications.
Actors: Domhnall Gleeson, Alicia Vikander, Oscar Isaac
Released: 2015
Directed by: Alex Garland

Underappreciated sci-fi gem?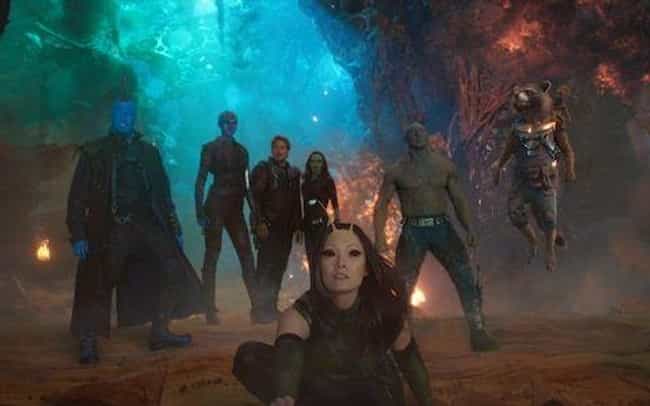 Sure, it may seem unfair to claim any movie from the Marvel Cinematic Universe is "underrated" - and surely none of them have struggled to find a sizable audience. But when Guardians of the Galaxy Vol. 2 was released, many critics and fans insisted it didn't replicate the magic of the original, and in the pantheon of the greatest Marvel films, it's often ignored. But it shouldn't be.
With Vol. 2, writer/director James Gunn handles a large-scale ensemble cast as impressively as any major film in recent memory. Every single Guardian has a signifcant and rewarding character arc, from Rocket learning to be kinder, to Quill reconciling his relationship to his father, to Gamora and Nebula learning to become sisters again. In many ways, it does a better job handling a large cast of characters than even Infinity War or Endgame. It's remarkable that Gunn could pull it all off, continuing to excel as a comic filmmaker while delivering one of the MCU's finest villains. Despite the sequel frequently being treated as an inferior follow-up, Gunn's efforts are worthy of renewed affection.
Actors: Chris Pratt, Zoe Saldana, Dave Bautista, Vin Diesel, Bradley Cooper, + more
Released: 2017
Directed by: James Gunn

Underappreciated sci-fi gem?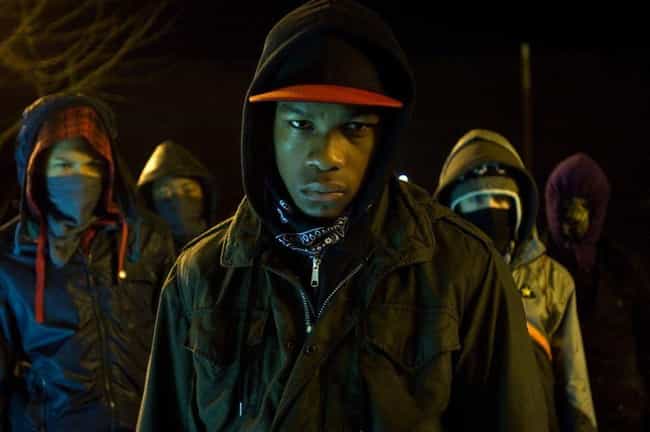 If you're wondering what might happen if aliens land in a South London housing project, Attack the Block provides a memorable answer. A crew of petty hoodlums is in the midst of a mugging when a meteorite falls out of the sky nearby. Inside is a small alien creature who attacks the group before darting away.
They catch up to the thing, destroy it, and, with the neighborhood seemingly on the verge of being overrun, resolve to arm themselves and fight every glowing extraterrestrial creature they come across. The other aliens, however, are quite a bit bigger than the first one, so eliminating the rest of the invading force proves to be a bit of a trickier proposition.
The film boasts the talents of future Star Wars star John Boyega, future Doctor Who Jodie Whittaker, and routine cult-classic fan-favorite Nick Frost. It was a huge hit on the festival circuit and was so well received that many believed it to be as strong a directorial debut as District 9 or Reservoir Dogs. Even with all that firepower and enthusiasm - not to mention its deliriously fun blend of coming-of-age, sci-fi, and comedy impulses, and a star-making turn from Boyega as the unlikely hood-turned-hero Moses - this 2011 flick became more of an underground curiosity than the indie classic it could have been.
Actors: Nick Frost, John Boyega, Luke Treadaway, Jodie Whittaker, Chris Wilson, + more
Released: 2011
Directed by: Joe Cornish

Underappreciated sci-fi gem?