Total Nerd
The Most Underrated Sci-Fi TV Shows Of The 2010s

2.4k votes
763 voters
26.2k views
20 items
List Rules Vote up the sci-fi series that haven't found the audience they deserve.
There was certainly no lack of television content in the 2010s. With the introduction of Netflix, Hulu, Disney Plus, and every other streaming service out there, there's so much to watch; nobody could see everything good. Because of this, a lot of really interesting and exciting science-fiction series went by the wayside despite being well-made and incredibly entertaining.
To be clear, the shows listed here aren't bad, nor did they lack a dedicated fan base. These underrated sci-fi shows are the ones that simply didn't have enough of a fan base to sustain them. They may have aired a couple of seasons, but without the numbers behind them, many were canceled before their time. Others built up quite a following, but their inclusion in the broader spectrum of pop culture never really manifested.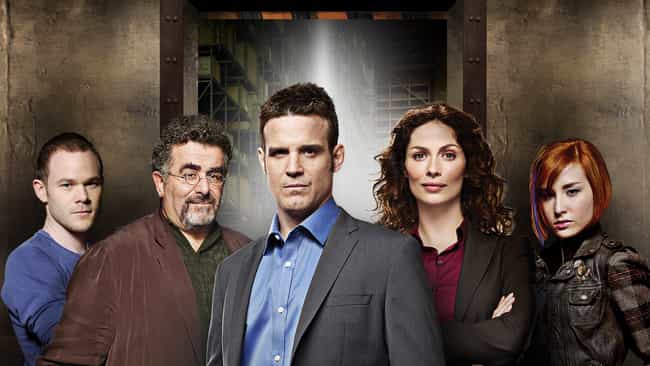 Seasons & Episodes: 5 / 64
Details: Warehouse 13 is about a group of Secret Service agents working for the titular facility, where they go on missions to recover dangerous artifacts of historical significance. These could include Lewis Carroll's mirror (which has the spirit of Alice trapped inside) and other interesting items. They carry an electric gun called a "Tesla," named after the man who invented it, and each agent also has a small television communicator, which was invented by Farnsworth, the man who invented the TV.
The series was almost prematurely canceled, but SyFy renewed it for a fifth and final season, which was cut down to only six episodes. The show had to rush its ending, but it found a way to come to a satisfying conclusion. Technically, this series premiered in 2009, but 85% of the show hit our television sets between 2010 and 2014.
Actors: Eddie McClintock, Joanne Kelly, Saul Rubinek

Low-key sci-fi classic?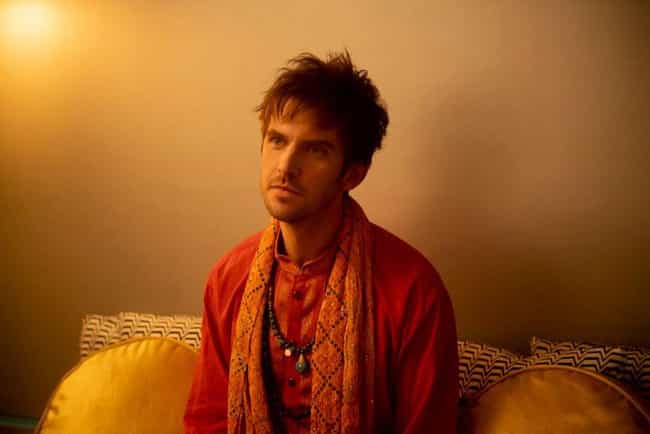 Seasons & Episodes: 3 / 27
Details: Legion follows David Haller, the near-omnipotent, yet mentally troubled mutant son of Professor Charles Xavier. The series is based on the Marvel Comics depicting Legion, but separates itself from the source material somewhat. It is told with David presenting an unreliable narration of events, and the character himself is afflicted with dissociative identity disorder, where each of his personalities has omega-level mutant superpowers.
Legion had a lot of support from the Marvel community of creators and fans, but it never gained widespread attention. As a result, it was canceled by FX, which allowed the series to conclude with an eight-episode third season.
Actors: Dan Stevens, Rachel Keller, Aubrey Plaza, Bill Irwin, Jeremie Harris, + more

Low-key sci-fi classic?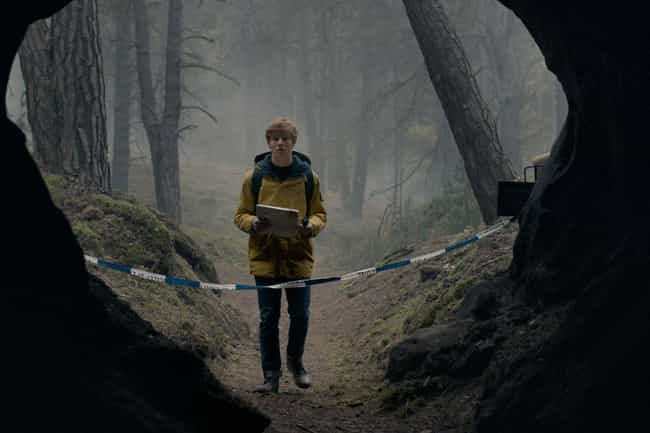 Seasons & Episodes: 2 / 18
Details: Dark is a German sci-fi/thriller set in the fictional town of Winden, Germany. The series follows the aftermath of a child's disappearance and the four estranged families that are strangely connected. They slowly unravel a conspiracy involving time travel, which spans three generations. The series explores the existential implications of human nature, and how it is potentially impacted by time travel.
Dark aired two seasons of 18 episodes and was renewed for a third and final season, which will likely stream on Netflix sometime in 2020.
Actors: Louis Hofmann, Oliver Masucci, Jördis Triebel, Maja Schöne

Low-key sci-fi classic?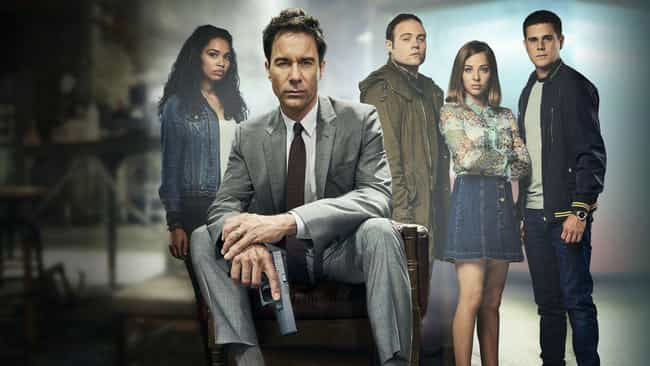 Seasons & Episodes: 3 / 34
Details: Travelers is a Canadian-American sci-fi show with an unusual premise: After the world comes to an end via a stellar object, which sends it into a new ice age, people from the future have their minds sent into the bodies of people in the past, only moments before their recorded demise. Each "Traveler," as they're called, has a specific mission to try and stop the events that send the planet into an apocalypse. They face challenges related to their own memories, their relationships with loved ones whom they've never met before, and the implications of their actions on the future/their past.
Travelers was just getting a hold on itself when the series got the axe from the network. It only aired for three seasons, and while it could have gone on for several more, it concluded in a way that managed to tie up the story without leaving fans too distressed about its cancellation.
Actors: Eric McCormack, MacKenzie Porter, Nesta Cooper, Jared Abrahamson, Reilly Dolman, + more
Low-key sci-fi classic?