Total Nerd Superheroes Who Defeated Opponents Way Outside Of Their Weight Class

470 votes
99 voters
3.2k views
13 items
List Rules Vote up the David and Goliath super-matches with the most surprising results.
Now that most of the epic comic book fights ever published have been adapted to the big screen, fans and creators alike are on the lookout for the more unheralded matchups from comic continuity - those that might show up in the next few phases of superhero cinematics. Followers of the genre have traditionally debated who would win a superhero fight between their favorite characters, but there are unexpected results out there in the history of both DC and Marvel Comics that make prognosticating difficult.
Generally speaking, it's a good rule of thumb never to count out a character starring in their comic book - and there are countless upset victories against some of the most powerful villains to prove it. Squirrel Girl has taken down her fair share of mighty opponents, and there are several instances in which one scrappy street fighter overpowers a notoriously strong team. Depending on who is writing the comic, any character can theoretically beat any other character on any given day - it's all just a matter of crafting the right circumstances.
Ka-Zar Of The Savage Land Thrashes Thanos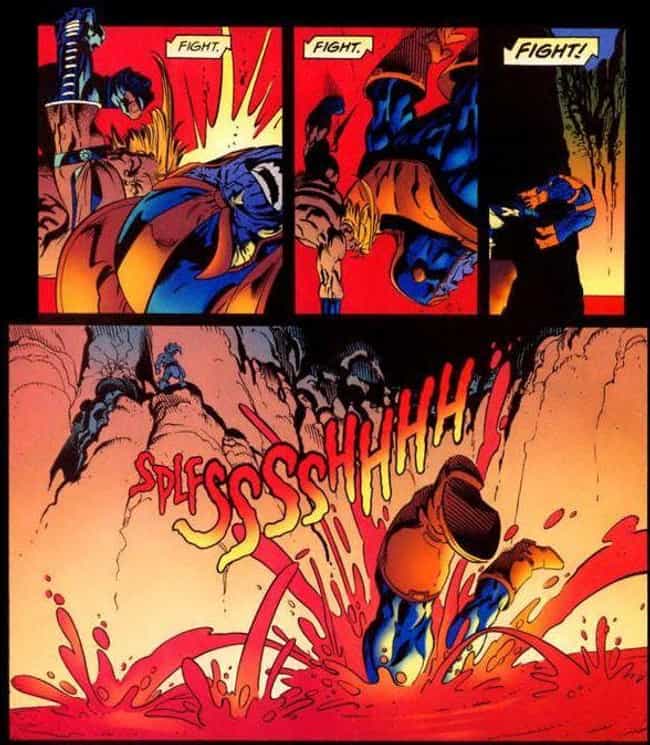 Ka-Zar is essentially Marvel Comics' answer to Tarzan - a non-powered human who grew up in the prehistoric jungles of the Savage Land. When he discovers in Ka-Zar #11 that Thanos is causing havoc in his homeland, he takes him on - and somehow, he walks away victorious.
There are some extenuating circumstances in this matchup. Much of Thanos's energy is being fed into a terraforming machine at the time, so he's not at his best. But that still doesn't explain why an ordinary human can take on one of the strongest beings in the universe. Ka-Zar enjoys a lengthy battle with Thanos that culminates in him booting the Mad Titan into a volcano - though later, this particular Thanos is retconned as a defective clone, robbing Ka-Zar of his upset.

Is this surprising?
Daredevil Trashes The Avengers By Himself
Daredevil is used to defying the odds - but at the end of the day, he's still mostly an ordinary human with no superior strength or speed. That's what makes it such a shock that he's able to battle an entire Avengers roster to a standstill - especially when that roster contains Hercules, an actual Greek god.
In Daredevil #155, Matt Murdock shows up at Avengers Mansion looking for revenge against Black Widow - and he doesn't care who gets in the way. He stomps all over Captain America, the Beast, and Hercules - leaving each of them in a state of unconsciousness. Fortunately for Black Widow, Daredevil regains his self-control before he moves on to her.

Is this surprising?
Spider-Man Overpowers A Herald Of Galactus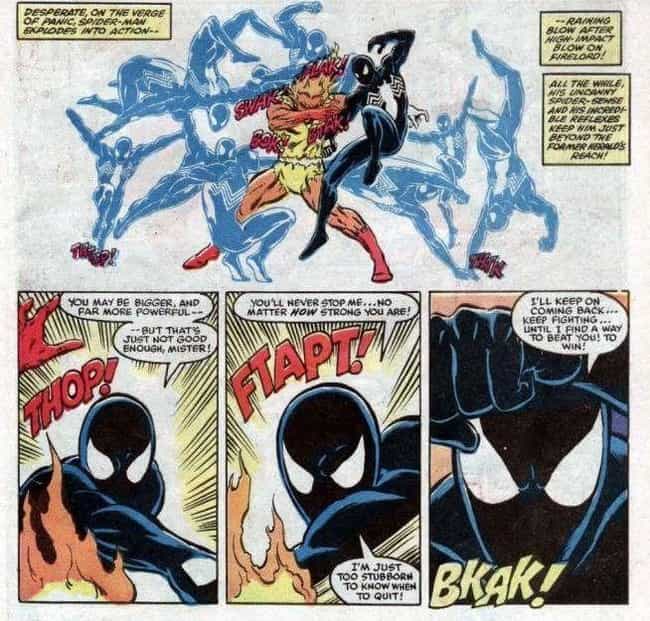 Spider-Man has the proportional strength of a spider, but even that pales in comparison to the might of an official Herald of Galactus - after all, such beings are imbued with the Power Cosmic! One such individual is Firelord, and he's gone toe-to-toe with people as powerful as Thor in the past. But in Amazing Spider-Man #270, Peter Parker prevails.
The fight ensues when Firelord comes to Earth looking for trouble and none of the Avengers are available to give it to him. After a few other gambits fail, Spidey - angrier than ever following his run-in with an alien symbiote and still sporting the black costume it inspired - starts throwing hands with abandon. He ends up trouncing Firelord so much that the late-arriving Avengers have to step in to get him to stop - but the astonishment and respect on the faces of Earth's Mightiest Heroes are apparent.

Is this surprising?
Harley Quinn Fights Batman, Superman, And Wonder Woman To A Standstill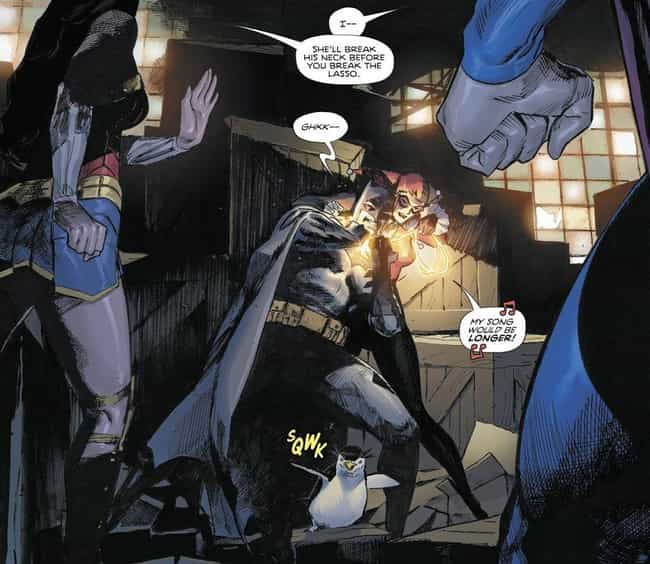 Heroes in Crisis features a detective mystery in the DC Universe with Harley Quinn as one of the main suspects. When DC's holy trinity - Batman, Superman, and Wonder Woman - track Harley down for questioning, she doesn't go quietly. Instead, she fights the world's finest heroes to a standstill.
Harley Quinn uses a combination of athleticism and ingenuity to close the power gap between her and the most prominent members of the Justice League. She snags Wonder Woman's Lasso of Truth and uses it to undermine Batman - and then she makes him tell her where he keeps the Kryptonite in his Bat-belt. In the end, Harley escapes, and the trio is left with significantly more questions than answers.
Is this surprising?