Total Nerd
16 Unexpected TV Couples No One Predicted

9.3k votes
2.2k voters
68.2k views
16 items
List Rules Vote up the romances that were both surprising and satisfying.
TV romance is, generally speaking, pretty predictable. It feels like you can tell from episode 1 that Character A will eventually hook up with Character B and, after a few seasons of will-they-won't-they shenanigans, they'll live happily ever after. Think Carrie and Big from Sex and The City, Ross and Rachel from Friends, Booth and Brennan from Bones. Fans ship them, get frustrated with their "we can't be together right now" nonsense, and breathe easily when the show wraps up and the couple sails off into the sunset. That's why it can be incredibly refreshing to be taken by surprise when an unlikely TV romance pops up out of nowhere.
Unexpected TV couples can go two ways. The two characters could work incredibly well together and become one of the best couples on TV. Or, they fall apart in just a few episodes, because they're just too weird and mismatched to work. Either way, all these couples have a thing in common – no one saw them coming. At least not from episode 1 of the shows.
Here are the most surprising TV couples in recent history, regardless of whether they had fans giggling with joy or scratching their heads in confusion.
back to page 1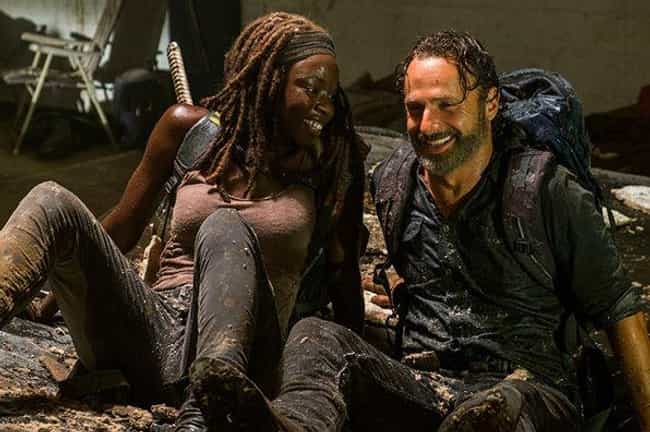 All these seasons in, The Walking Dead still finds ways to surprise its audience. And while that often involves some sort of gruesome death, in Season 6 it's romance that gets everyone talking.
Turns out, not even the Zombie Apocalypse can keep people apart. Rick and Michonne have chemistry from the moment they meet, but their relationship is a massive departure from the comics. And an inspired one, you could argue.

Is this surprising but satisfying?
see more on Rick Grimes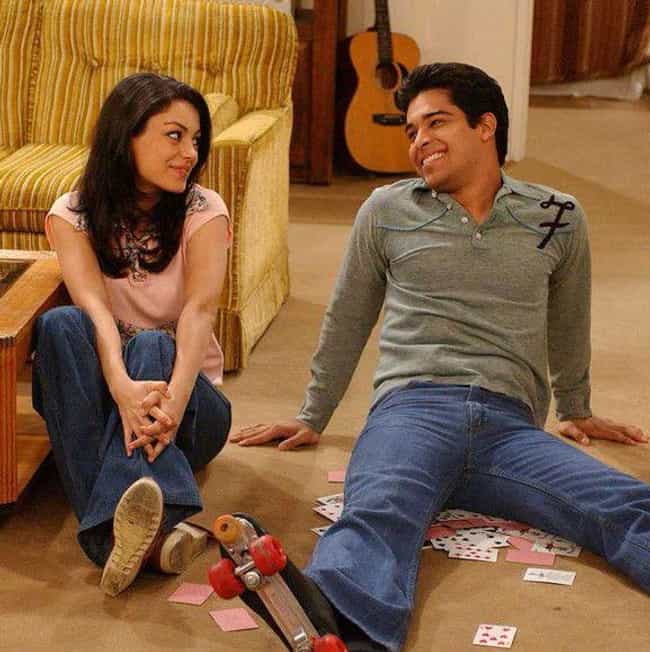 By the time Season 8 of That '70s Show comes around, maybe you're rooting for Hyde and Jackie to figure things out. Or maybe you're still hoping for her to get back with Kelso. But you probably aren't expecting her to hook up with Fez.
The main problem? Jackie goes from looking down on Fez to realizing he has all the qualities she needs in a man in what seems like the blink of an eye. That's probably why fans are still debating whether this pairing makes any kind of sense.

Is this surprising but satisfying?
see more on Fez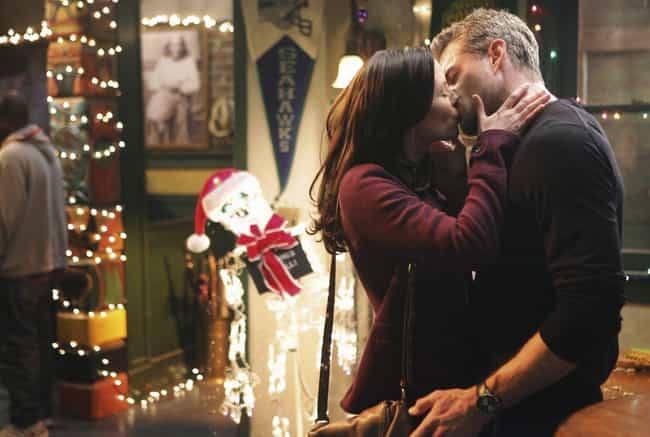 Who would think that Little Grey and Sloan would become such a beloved couple in the Grey's Anatomy universe? Especially since their relationship comes seemingly out of the blue. Lexie asks Mark to teach her about medical stuff. He resists, because she's Meredith's little sister and too young for him. But by then end of the episode, Lexie goes up to his hotel room, takes off her clothes, and says "Teach me."
And then there's the whole tragic ending. We're not crying, you're crying.

Is this surprising but satisfying?
see more on Mark Sloan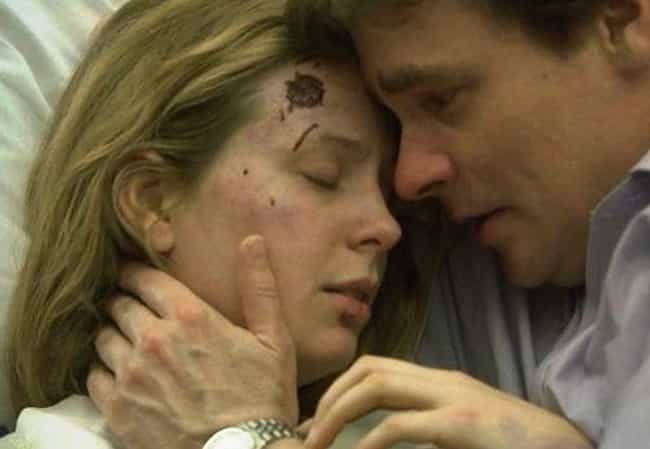 House's main relationship throughout the show's eight seasons revolves around House and Cuddy. But at one point another pairing happens that takes viewers completely by surprise. Amber joins House's team in Season 4, hoping to score a permanent position. But since she and House are so alike, they develop sort of a love/hate dynamic. She gets fired, House hires some new fellows, the show moves on.
So it's unexpected to see her pop up again later in the season, this time as Wilson's girlfriend. The two are extremely different, but somehow make it work. And by the end, they even provide one of the most compelling storylines in House's history.

Is this surprising but satisfying?
see more on James Wilson