Celebrities

Strange Circumstances And Unexplained Information From Princess Diana's Death

Of all the famous Dianas, one woman stands apart from the crowd – Princess Diana. She was perhaps the most famous and beloved woman in the world when she died in 1997, at age 36 (Princess Diana's death date is August 31, 1997). By the time of her death, she'd secured a place in the hearts of millions, and is still known as the People's Princess decades after her untimely demise. In 1981, with nearly a billion people watching on television, Prince Charles, heir to the British throne, married an English schoolteacher (who also happened to be born into a British royal family).
Princess Diana dated regularly before and after marriage. After a long separation and a divorce from Charles, the Princess of Wales had other lovers. On August 31, 1997, a tragic car accident in the Pont de l'Alma tunnel in Paris claimed her life. Henri Paul, the driver, and Dodi Al Fayed, Diana's lover, also perished. Only the bodyguard, Trevor Rees-Jones, survived.
The trail of unusual events surrounding the crash convinced many Diana's death was no accident; Princess Diana death conspiracy theories flooded the world alongside the news of her passing. Although French and British authorities satisfied themselves with explanations for Princess Diana's death, plenty of uncanny and unexplained things about the death of Princess Diana continue to haunt the interested public.
back to page 1
Authorities Claim There Is No Pertinent CCTV Footage, Despite There Being At Least 14 Active Cameras In The Area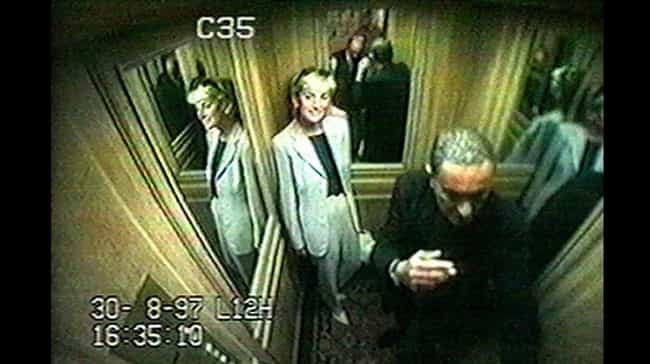 At the time of Diana's death, a camera affixed to the entrance of Pont de l'Alma tunnel recorded the speed of each passing vehicle, while taking a photo showing the occupants of vehicles, with a date stamp. The camera was operated by Paris Urban Traffic Unit and, according to French authorities, was turned off after 11 p.m. and took no photos overnight. Therefore, it produced no images of Diana's car (she left the hotel after midnight).
Chapter Five of the Paget Report, an 871-page document on an investigation into Diana's death conducted by British authorities, with French collaboration, deals with the issues of CCTV footage. Other than the camera on the tunnel, no other traffic cameras were positioned along the route in such a way that could provide usable footage. Though reports attest there were as many as 14 cameras near the tunnel and along the route, only one of these - the camera on the tunnel - was operated by authorities. Eyewitness reports corroborate there were no speed traps or police cameras set up along the route.
This leaves private security cameras operated by buildings along the route. According to French investigators, none of these cameras produced usable images.
Driver Henri Paul Had Large Sums Of Money In Numerous Bank Accounts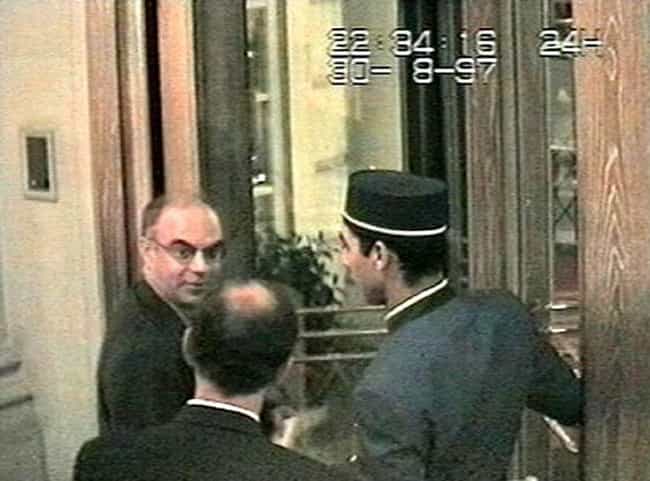 At the time of the accident, driver Henri Paul, who worked as head of security for the Ritz, had a lot of cash on his person, and far more money than you might expect a head of security to have stashed in numerous bank accounts.
As for the cash on Paul's person, which amounted to about $2,500, it's been suggested he kept this at the behest of the Ritz, in case he needed to run errands for the hotel or guests. What's more, as Paul's parents attested, he was frequently given large tips from wealthy guests at the hotel, such as the time a relative of a Saudi prince gave him $1,000.
Paul's bank accounts are less easy to explain. He had £170,000 in 15 bank accounts in France and Switzerland. At the August 1997 exchange rate, that amounts to about $270,000, which adjust for inflation to 2017 dollars is about $415,000. No explanation was given for his wealth, though he did own some property, which he rented out. As a single man with no children, his expenses were relatively low. However, that's still a lot of money.
Paul's father disputed this claim of wealth, saying, "If my son had the amount of money that they say, would he have come humbly cap-in-hand to his old dad asking for a loan of 10,000 francs (£1,000)?"
Some Believe Diana Was Pregnant And Was Embalmed Quickly To Cover This Up
While the official story is Diana wasn't pregnant (a story based on blood tests, doctor testimony, and information taken from confidants of Diana's), some believe this information was fabricated (Dodi's father, Mohammed Al-Fayed, claims the couple visited him not long before their death to pick out a room for the baby). The speediness of her embalming raises questions about whether a pregnancy test was really performed.
Dr. John Burton, Coroner of The Queen's Household, examined Diana's body at Fulham mortuary and claimed she wasn't pregnant. However, while in Paris, Diana's body was stored in a room adjacent to the ER, not the mortuary, and it was very hot that day. To keep her body cool they placed dry ice and air conditioning units in the room, but this didn't help much. The heat was having adverse effects on the condition of Diana's body.
Members of the Royal Family and French president Jacques Chirac and his wife were scheduled to view Diana's body on the afternoon of August 31. To make it as presentable as possible, the hospital staff completed the embalming process as quickly as they could (in violation of French law, which they didn't know). The official paperwork wasn't completed until after the embalming, and at that point, a pregnancy test would be irrelevant, because chemicals from the embalming process would mask pregnancy hormones during testing.
The Ambulance Took Longer Than 90 Minutes To Get To The Hospital, And Stopped On The Way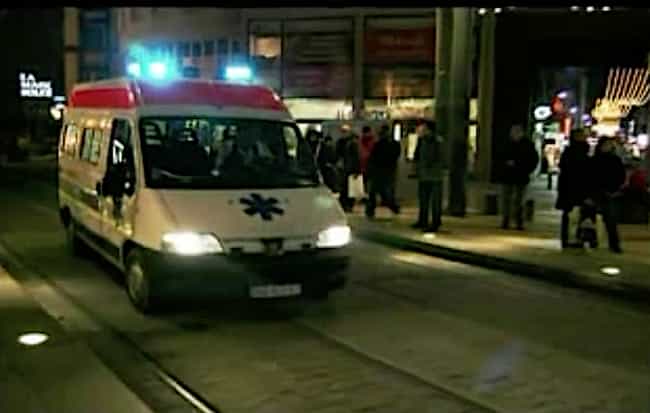 As is detailed in the Paget Report, the ambulance carrying Diana to the hospital was hailed at 12:26 a.m. and didn't arrive at its destination until 2:06 a.m. This gap of an hour and 40 minutes prompted a number of conspiracy theories and provoked doubt as to the efficacy of emergency response and medical care that night. What's more, the ambulance stopped at least once on the way to the hospital.
All of this supposedly mysterious time is well accounted for by records from the night of Diana's death. According to these records, medics arrived on the scene at 12:32 a.m., followed by the ambulance, which arrived around 12:40 a.m. Firefighters worked on getting Diana out of the car safely, after which she went into cardiac arrest. She was stabilized and placed in the ambulance at 1:18 a.m., though her blood pressure was too unstable to drive.
The ambulance left the scene at 1:41 am, passed a hospital (another cause for conspiracy theories) that Dr. Martino, who was attending Diana, didn't believe was equipped to handle her injuries, and stopped around 2:00 a.m. to stabilize Diana's blood pressure. The ambulance moved again shortly thereafter, and arrived at its destination at 2:06 a.m.