Celebrities
Strange Circumstances And Unexplained Information From Princess Diana's Death

Of all the famous Dianas, one woman stands apart from the crowd – Princess Diana. She was perhaps the most famous and beloved woman in the world when she died in 1997, at age 36 (Princess Diana's death date is August 31, 1997). By the time of her death, she'd secured a place in the hearts of millions, and is still known as the People's Princess decades after her untimely demise. In 1981, with nearly a billion people watching on television, Prince Charles, heir to the British throne, married an English schoolteacher (who also happened to be born into a British royal family).
Princess Diana dated regularly before and after marriage. After a long separation and a divorce from Charles, the Princess of Wales had other lovers. On August 31, 1997, a tragic car accident in the Pont de l'Alma tunnel in Paris claimed her life. Henri Paul, the driver, and Dodi Al Fayed, Diana's lover, also perished. Only the bodyguard, Trevor Rees-Jones, survived.
The trail of unusual events surrounding the crash convinced many Diana's death was no accident; Princess Diana death conspiracy theories flooded the world alongside the news of her passing. Although French and British authorities satisfied themselves with explanations for Princess Diana's death, plenty of uncanny and unexplained things about the death of Princess Diana continue to haunt the interested public.
Diana Predicted She Would Be Murdered By Prince Charles And It Would Be Covered Up As A Car Accident
Allegedly, Diana had been warned about a conspiracy to kill her by an anonymous member of the royal family: "You need to be discreet, even in your own home, because 'they' are listening all the time." It should be noted this information comes compliments of a conspiracy theory website, and the source to which it links, a piece from the Daily Mirror entitled "Royal Warned Di: You Are Being Spied On," turns up nothing on the Daily Mirror website. However, that doesn't mean it didn't exist in print in 2003, when it purportedly first appeared.
A piece from BBC published in 2003 states that, in October 1996, just after her divorce from Prince Charles, Diana wrote a disturbing letter to her butler, Mr Burrell. In it, she stated: "This phase in my life is the most dangerous." Diana claimed she knew her husband was planning her demise, and was convinced it would appear to be an accident in her car, something like brake failure. Ten months later, she was dead.
An article published in The Telegraph with photos of the letter states the correspondence was written in 1993, 10 months before Charles and Diana divorced. According to the note, Charles wanted Diana out of the picture so he could marry another woman, which he was free to do in 1997, when Diana passed.
A Paparazzo Found Burnt To A Crisp In His Car Had Mysterious Ties To The Night Of Diana's Death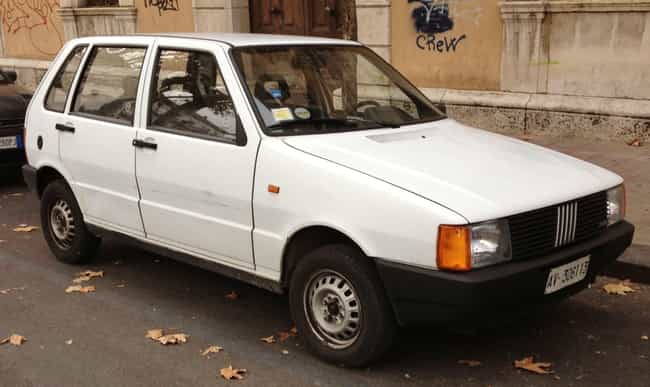 French detective Jean-Claude Mulès and his team found pieces of white and red plastic at the scene of Diana's wreck when they arrived to investigate, as well as scrapes down the side of the Mercedes in which the princess and Fayed were traveling. They quickly surmised a car must've collided with the Mercedes in the Pont de l'Alma tunnel, causing the accident. Analysis of the debris and Mercedes scrapes suggested the vehicle was a white Fiat Uno manufactured between 1983 and 1987.
Georges and Sabine Dauzonne, who were driving toward the Pont de l'Alma tunnel from the opposite direction as Diana around the time of the accident, told investigators they saw a white Fiat Uno emerge from the tunnel moving erratically, its driver checking the rearview frequently. The car allegedly had a damaged muffler.
Thousands of white Fiat Uno's were registered in France in 1997, and the one that was supposedly in the tunnel when Diana's car careened into a support column was never found. Hervé Stephan, who headed the French investigation of the accident, called the missing car "one of the biggest problems with the investigation."
The plot thickens. James Andanson, a paparazzo known for photos of Diana, owned a white Fiat Uno in August 1997, when the accident took place. This information emerged in 1998, and it was discovered Andanson had sold the car in November 1997, after which the muffler was replaced. When tracked down by authorities, Andanson's former Uno showed no signs of collision. Despite the paint having the same chemical makeup of that pulled from the Mercedes, it was allegedly last worked on before the accident, meaning no repairs had taken place since.
Andanson was questioned by police in February 1998, and said "I shot [Diana] half naked in Saint-Tropez. Why would I want to hang around the Ritz and take the same photos everyone else could get?" He and his wife both swore Andanson was at home the night of the accident. His son, however, told investigators, "I don't know where my father was [at the time of the accident], but one thing is sure, he was not at home."
Two years later, Andanson was found burnt to a crisp with bullet holes in his head in a BMW parked in a secluded area near Millau, almost 200 miles from his home. His death was ruled suicide, though many believe he was murdered by a government agency, be it French or British. Why would a government agency kill a celebrity photographer? According to some reports, Andanson was working for MI6 at the time of Diana's death, and was planning on writing a tell-all book that would throw everyone involved in her "assassination" under the bus.
It was also alleged that Andanson once bragged to a famous crime novelist he had been on the scene of Diana's death. The Paget Report, an extensive write-up of a British inquiry into Diana's death, accepts that Andanson had nothing to do with the accident, which is why French authorities stopped pursuing him after the first round of questioning in 1998.
A Former British Spy Testified That Diana's Death Mirrored An Old MI6 Assassination Plan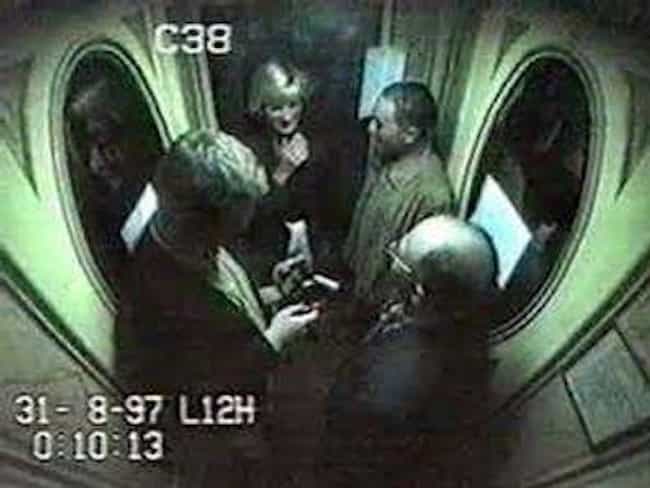 Why would MI6, Britain's equivalent to the CIA, kill Princess Diana? According to some, because she was a threat to the stability of the throne (why she posed such a threat remains unclear - isn't her son the next king?). According to conspiracy theory websites, Diana knew they were after her.
Whether she meant to or not, the Princess of Wales had stirred up quite a ruckus with her high-profile campaign against land mines. This was a threat to the establishment, as she was undermining international arms trading.
According to a sworn statement from former MI6 operative Richard Tomlinson, British Intelligence was keeping tabs on Diana, and Henri Paul, head of security at the Ritz, who was driving the car in which Diana died, was providing information to MI6 (what information is unclear). What's more, Tomlinson asserted that Diana's accident mirrored MI6 plans for an attempted assassination of Serbian president Slobodan Milošević in 1992. The plans required the use of a strobe light to blind his chauffeur, which lines up with eyewitness statements of a blinding light in the tunnel.
Assassinating the ex-wife of the Prince of Wales and mother to Britain's future king is a bit different than taking out a foreign leader accused of ethnocide, but, hey, the plan is basically the same.
Carbon Monoxide Was Found In Henri Paul's System And His Autopsy Report Was Later Found Inaccurate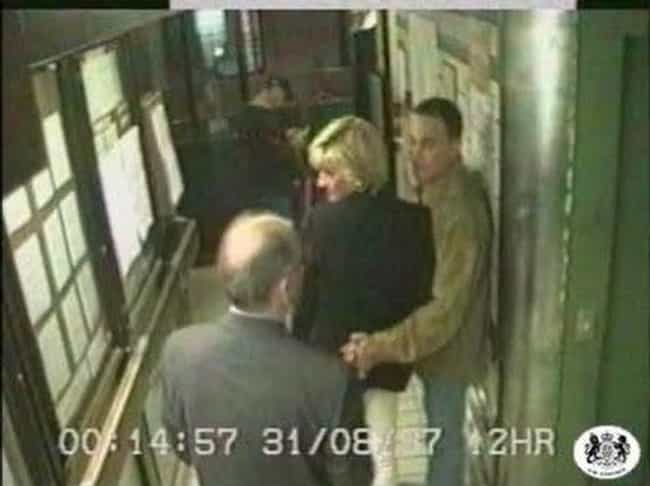 According to his autopsy, driver Henri Paul's blood alcohol level was 1.74 grams at the time of the accident (way over the legal limit). It was also discovered he had prescription medication in his system and "mysteriously high" levels of lethal gas carbon monoxide.
Carbon monoxide would cause Paul (pictured above, with Diana and Fayed on the day of their death) to act erratically; he wouldn't have been able to stand, let alone drive, if suffering from carbon monoxide poisoning. He would have had a headache, dizziness, and been vomiting, and everyone would have seen this. The bodyguards would never have let Diana and Dodi get in the car with him.
When investigators asked to be present during the examination of Paul's body, they were denied. An independent post-mortem was requested and swiftly denied. An independent analysis of body samples was requested and also denied, without reason. A report from 2008 suggests British and French intelligence officials believed there were serious problems with Paul's blood work, and believe his samples may have been swapped with those of someone who was inebriated in order to blame Diana's death on Paul.