Total Nerd
Super Popular Movies That Were Unfaithful Adaptations

163 votes
62 voters
1.8k views
12 items
List Rules Vote up the movies that strayed the most from the source material.
There are plenty of great stories that have been adapted into similarly great films. In fact, a significant portion of the greatest and most beloved movies of all time, like Gone With The Wind and The Shawshank Redemption, are all based on books that are also considered classics. But creative liberties usually have to be taken when transferring a story from one medium into another. It's unrealistic to expect a film to be 100% identical to a medium as different as the written word.
But some of these liberties are a lot bigger than others, to the point where an original story becomes drastically altered beyond recognition; from changing key plot points, characterizations, core messages, or the entire story to become almost unrecognizable as an adaptation. Unfaithful movie adaptations can still be successful as films even if they're unsuccessful as adaptations.
For this list, we'll be looking at cinematic adaptations based on a preexisting source material, whether it's a novel, short story or comic book. We won't be including films like Watchmen, as - aside from the big change at the end - it's mostly faithful to the graphic novel, or comic book movies that poach from multiple books. You also won't see any video game movie adaptations as they're all inescapably unfaithful to their source material (and, uh, not that great on the whole, either.)
back to page 1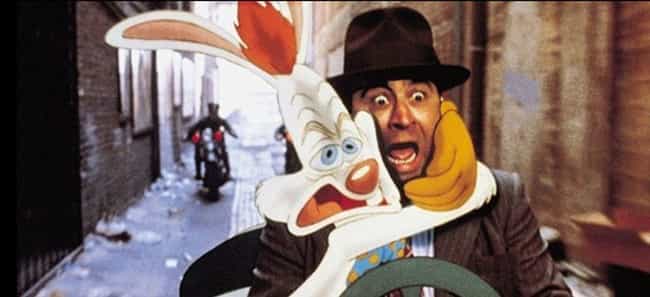 Who Framed Roger Rabbit is such a groundbreaking and well-loved film that most people are unaware that it has a literary origin. Gary K. Wolf's 1981 book, Who Censored Roger Rabbit? has much the same premise as the 1988 film adaptation: a hardboiled detective named Eddie Valiant - who lives in a world shared by 'toons - teams up with a two-dimensional comic foil, Roger Rabbit.
Director Robert Zemeckis saw a detective story set in a world where toons and humans interact and thought "Cool, I'll make a movie out of that" and tossed out everything else from the book. Here's a partial list of iconic movie characters that are not in the book: Benny the Cab, the weasel gangsters, Judge Doom (!!!), and Teddy (ya know, Eddie's brother, whose death formed the cornerstone of Eddie's personality). The amazing relationship between Jessica and Roger Rabbit in the movie (he's relentlessly devoted to her and she adores him because he makes her laugh) is nowhere in the book: instead, she will literally have sex with anyone for money or influence.
Oh also Roger Rabbit is dead in the book. He dies pretty early on and a temporary doppleganger of Roger Rabbit teams up with Valiant to solve the murder of the real Roger. And it turns out that a previously unseen and never-discussed magic genie was the one who killed Roger. "Virtually no scene in the book has a mirror in the movie," Tasha Robinson wrote in her comparison piece for the A.V Club. We're thinking that might be a good thing.
Actors: Kathleen Turner, Christopher Lloyd, Bob Hoskins, Mel Blanc, Frank Welker, + more
Released: 1988
Directed by: Robert Zemeckis
see more on Who Framed Roger Rabbit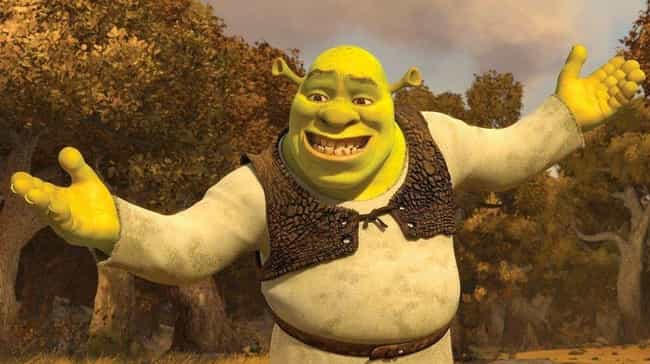 Shrek is the multi-million dollar franchise that pretty much built DreamWorks. While the green ogre's empire has gradually fallen out of critical favor with each new film installment, the first film was praised for its tongue-in-cheek ribbing of fairy tale - and Disney - tropes. Lesser known is the franchise's origin in the illustrated children's book Shrek! by William Steig, which was published over ten years before the release of the first film.
While the conceit of an ugly, green ogre leaving the comfort of his swamp, befriending a donkey and rescuing a princess are the same, critic Margot Mifflin bemoaned when Shrek was released that "the directors have traded the subversive misanthropy of Steig's 1990 book for a Hollywood ending." While she accepted that "embellishments" were needed to meet the run-time, she felt the adaptation's preachy shmultz was a betrayal of the original. "Steig's story is gently menacing, unsentimental and harmlessly deviant from start to finish. The movie is winking and cynical."
Actors: Cameron Diaz, Eddie Murphy, Mike Myers, John Lithgow, Vincent Cassel, + more
Released: 2001
Directed by: Andrew Adamson, Vicky Jenson
see more on Shrek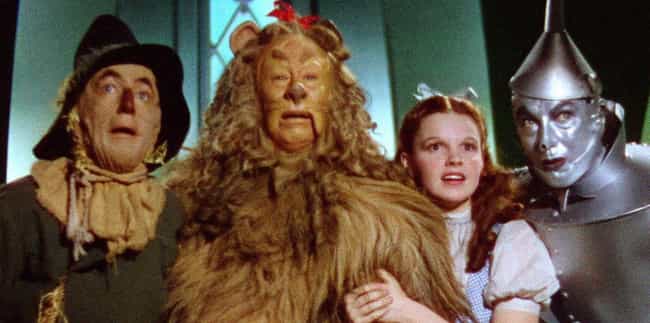 The Wizard of Oz is one of Hollywood's most enduring classics. The 1939 fantasy film tells the story of Dorothy Gale, a girl from the black-and-white world of Kansas, who's life goes full Technicolor when she's swept away in a tornado to the land of Oz. To get back home, she seeks out the Wizard of the Emerald City with help from some peculiar characters.
The Wizard of Oz is a musical adventure fit for light, family entertainment, but the original tale by L. Frank Baum, The Wonderful Wizard of Oz, is a much weirder fairy story in which Oz is a real place (not a dream), Dorothy deliberately murders the Wicked Witch as per the Wizard's request, and uses the not-so-"Cowardly" Lion as a mount.
Speaking of murder, the book was way more violent, featuring a scene where the Tin Man uses his axe to decapitate forty wolves and the Scarecrow snaps the necks of an entire flock of attacking crows. This is a far cry from the fun and whimsical tale we all know and love.
Oh, and the ruby slippers are silver in the book. That feels fairly minor compared to all of the wolf murder, but it's still a change and we're just trying to be thorough here.
Actors: Judy Garland, Margaret Hamilton, Frank Morgan, Billie Burke, Ray Bolger, + more
Released: 1939
Directed by: Mervyn LeRoy, Norman Taurog, King Vidor, George Cukor, Victor Fleming
see more on The Wizard of Oz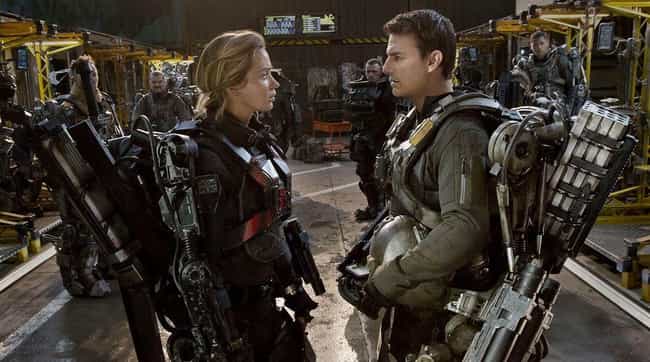 2014's Edge of Tomorrow is one of few films that can call itself an adaptation of an adaptation. At least it could if it was faithful enough to either versions. The original work is a Japanese light novel called All You Need Is Kill, written by Hiroshi Sakurazaka and illustrated by Yoshitoshi ABe. This was then adapted into a manga by writer Ryōsuke Takeuchi and artist Takeshi Obata.
All three versions were well-recieved and follow the same basic premise: a soldier battling alien invaders is forced to relive the same day over and over again until he can improve enough to find an escape. Aside from the whitewashing issue, Private Keiji Kiriya and Tom Cruise's Captain Bill Cage along with Rita Vrataski and Emily Blunt's Rita are completely different characters. Edge of Tomorrow also offers a heavily romanticized view on their relationship compared to their limited interactions and bloodsoaked end they meet in All You Need Is Kill.
Actors: Tom Cruise, Emily Blunt, Bill Paxton, Brendan Gleeson, Charlotte Riley, + more
Released: 2014
Directed by: Doug Liman
see more on Edge of Tomorrow