Culture
Horrible Things United Airlines Has Done To Passengers Flying The Friendly Skies

There's no rule that says corporations have to like their customers, but United Airlines puts all other companies to shame when it comes to client treatment. You don't have to look very hard to discover multiple United Airlines scandals. The company can't seem to avoid mistreating their customers and getting into hot water. From killing pets to forcibly removing paying passengers from planes, the horrible things United has done to passengers keep piling up and they don't seem to be flying very "friendly skies."
Maybe some of these United Airlines incidents would be more understandable if the passengers in question were acting like jerks - but usually they weren't. The amount of United Airlines passenger abuse that's occurred is as baffling as it is troubling. As if the stress of traveling and extra fees weren't bad enough, you could be on the receiving end of one of these awful abuses from United.
Flight Attendants Made Light Of A Man Publicly Masturbating
Chicago photographer Genevieve Pascolla woke up to find the male passenger next to her masturbating underneath his blanket. She promptly notified a flight attendant and she and another passenger were moved to another seat. However, according to Pascolla, the flight attendants began making light of the situation and trying to excuse the passenger's behavior. They asked what perfume Pascolla was wearing and said the man had a lot to drink. She also said the flight attendants allowed the man to finish, despite the fact a child was nearby, and no one on board made any attempts to stop him.
Pascolla sent an email to United regarding the incident, but the airline took a month and a half to respond. They also denied her request for a refund.
A Flight Attendant Forced A Customer To Put Her Dog In The Overhead Bin, Causing The Dog To Suffocate And Die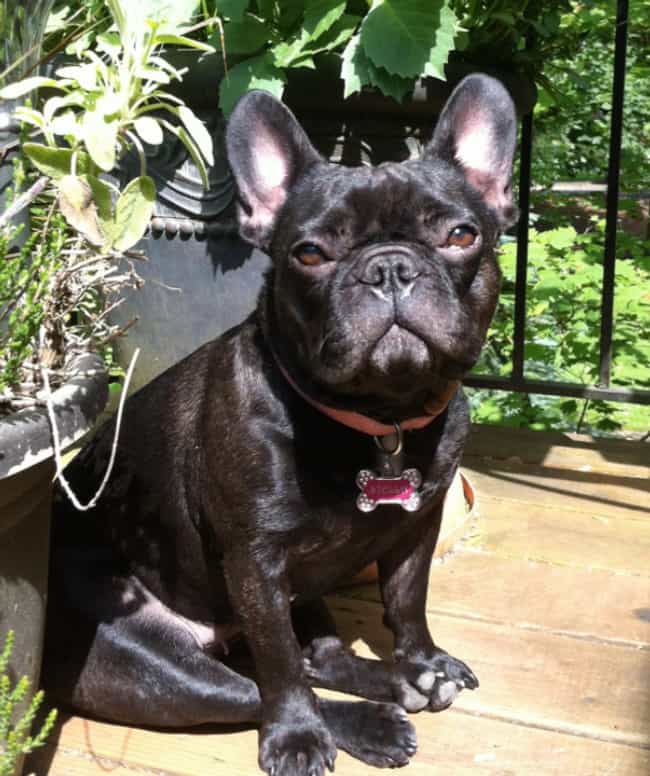 When a woman couldn't fit a carrier containing her French bulldog below her seat, a United Flight attendant reportedly pressured the woman into storing the dog in the overhead bin. The dog barked for the first 30 minutes of the flight before becoming silent. After the flight ended, the woman removed the dog's case from the overhead bin to find it had died during the flight. While the crew was quick to help the woman and her distressed children, the attendant who had coerced the woman into storing the dog in such a fashion denied any accountability. She claimed she didn't know the carrying case contained a dog, despite having been reportedly told otherwise several times.
United later issued a statement taking full responsibility and apologizing, saying:
This was a tragic accident that should never have occurred, as pets should never be placed in the overhead bin. We assume full responsibility for this tragedy and express our deepest condolences to the family and are committed to supporting them. We are thoroughly investigating what occurred to prevent this from ever happening again.
Airport Security Forced A Customer Off A Plane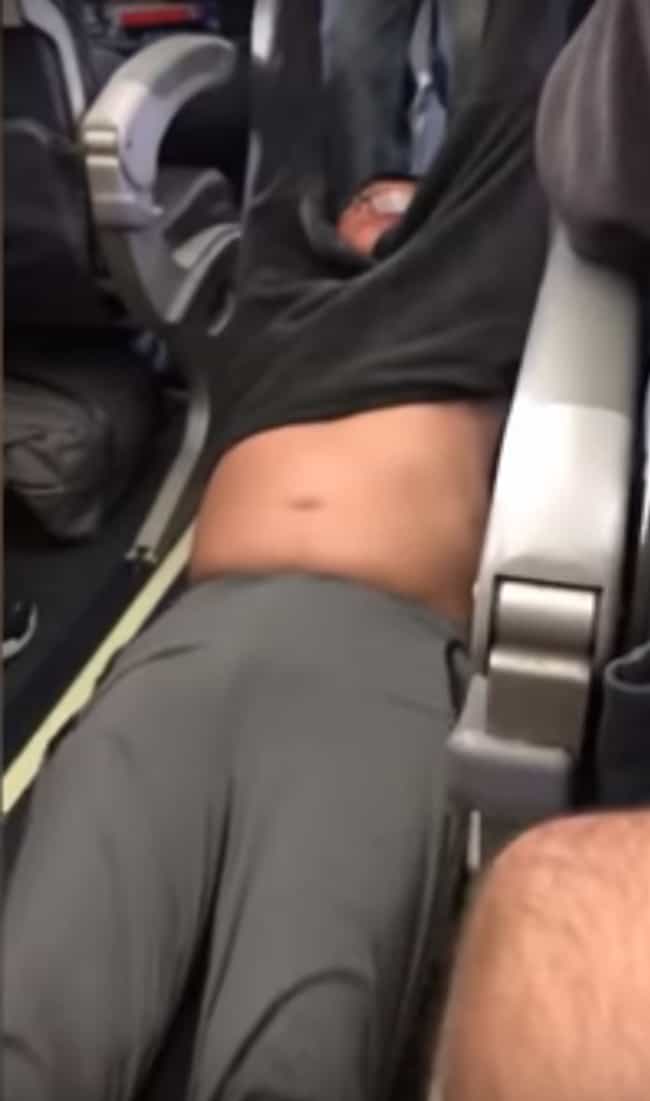 Arguably the worst move by United Airlines to date is the forcible removal of David Dao from one of their planes. Dao, a Kentucky physician, was dragged off a plane after a refusing to give up his seat in order to make room for United employees. Airport security physically, and violently, removed him. His face was bloodied in the incident.
To add insult to injury, after video of the assault surfaced, United CEO Oscar Munoz responded by releasing a statement on Twitter that read: "I apologize for having to re-accommodate those customers."
Girls Were Banned From A Flight For Wearing Leggings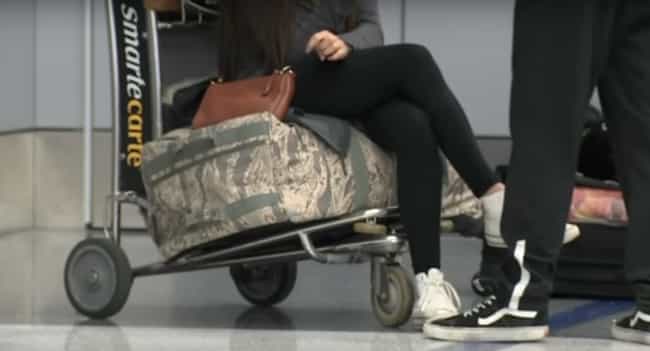 In March 2017, a United Airlines gate agent barred two teenage girls from a flight for wearing leggings. A bystander says that the girls were finally able to board after changing into attire that the attendant deemed appropriate. She told the New York Times, "The girl pulled a dress on. But please keep in mind that the dad had on shorts that did not hit his knee - they stopped maybe two or three inches above his knee - and there was no issue with that."
United claimed that as "pass travelers," people who are traveling for free thanks to a family connection with the company, the girls were representing United and therefore had to dress in whatever way that the company thought best. As if that weren't enough bad press, whoever runs the United Twitter account started getting into fights with people online.