Weird History
13 Extremely Unexpected Friendships Between Historical Figures

Updated June 29, 2020
95.6k views
13 items
Everyone knows that opposites attract. It's (at least initially) true for romantic relationships, and it's also sometimes true for friendships. There's a whole trove of odd couples from history that continue to spark people's imaginations. But, would you ever think that an award-winning playwright and a professional wrestler would hang out together? How about a porn magazine editor and a televangelist? Or a Jewish American soldier and a Nazi pilot?
Well, all of those things actually happened—and much more. Let's take a look at some of the strangest pairs of friends throughout history.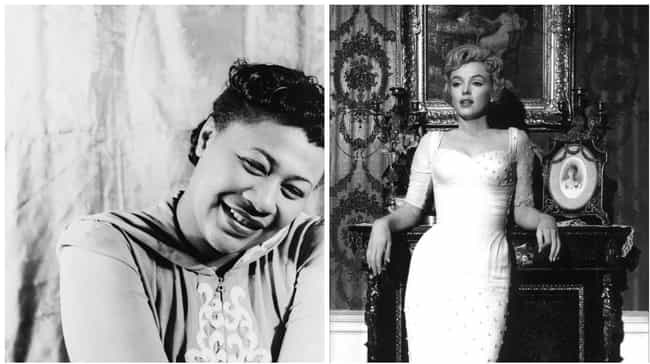 Perhaps it's not so unlikely that two women who rose to fame in the 1950s would have become friends. What is surprising about the friendship between these two stars is that Marilyn Monroe was actually a major driving force behind Ella Fitzgerald's fame.
Fitzgerald's career took off after she performed at the Mocambo nightclub in Hollywood, but she wouldn't have booked that gig if it wasn't for Marilyn Monroe. The owner of the nightclub didn't want to book Fitzgerald at first. However, his mind changed when Monroe called him. She said that if Fitzgerald performed, she would attend and sit in the front row. Monroe's promise landed Fitzgerald the gig and drew a ton of press to her performance.
Fitzgerald said she owed Monroe a huge debt for that favor. After she performed at the Mocambo, she "never had to play a small jazz club again."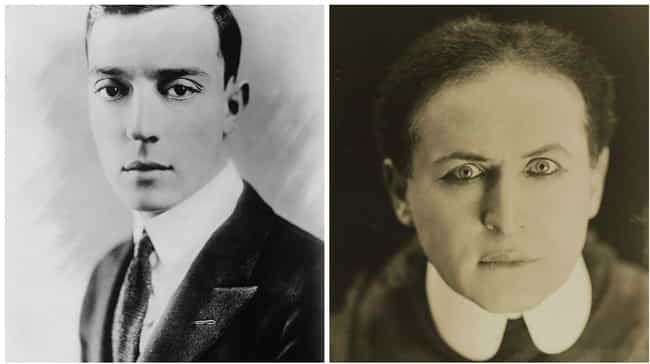 Buster Keaton was an actor best known for his silent films, and everyone knows about the magical antics of one Harry Houdini. But did you know that Houdini was actually the one who gave Keaton his stage name?
Buster Keaton's given name was Joseph Frank Keaton. As the story goes, little Joseph Keaton fell down a flight of stairs at six months old, while Harry Houdini was there visiting the family. (Houdini and big Joe Keaton, Buster's father, were business partners, owning a traveling show together.) Houdini picked up the baby and said he could really take a "buster." For the rest of his life, Joseph Frank Keaton was known by everyone as Buster Keaton.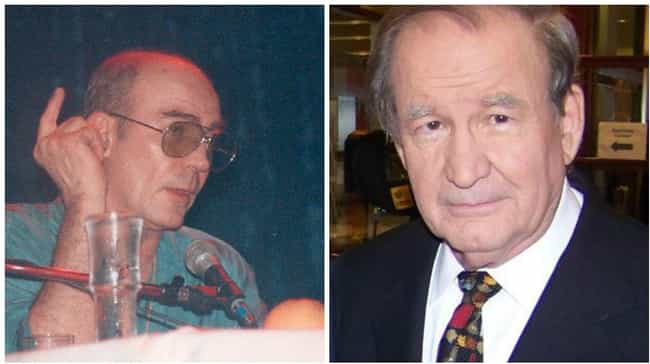 Hunter S. Thompson was a journalist and author who symbolized counter culture and loathing the political establishment (AKA Richard Nixon). Pat Buchanan was a conservative politician turned political commentator who advised Nixon. How were these two friends?
Thompson and Buchanan met when Thompson was covering Nixon's 1972 campaign, and Buchanan was advising the campaign. There's no clear reason why they became friends, other than that they just enjoyed talking with each other.
When Thompson was asked about Buchanan during a 2003 interview, he said: "We're still friends. Patrick is a libertarian, or at least in that direction. I think of politics as a circle, not a spectrum of one line not just right and left. Patrick and I are often pretty close. Patrick's an honest person. He's a straight guy and a very smart guy."
Colonel Sanders And J. Edgar Hoover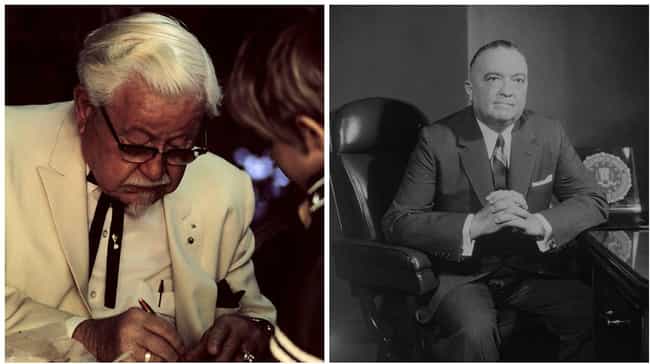 Does it count as being best friends if one person just really likes and admires the other person and invites them to all of their birthday parties? Colonel Sanders would probably say yes, seeing as he desperately wanted to start a bromance with FBI head J. Edgar Hoover. Excerpts from the FBI file that Hoover directed be kept on Sanders attest to this fact. One birthday invitation that Sanders wrote to Hoover really captures the "friendship" between the two men:
"Dear Mr. Hoover,
It's not very often that people of our age can get together and celebrate, but I've found a good excuse. On September 16th, I'm going to be 80 years old. To help me enjoy the day, I'd like to have you and a group of us old folk come on down to Louisville as my guests. I do believe that us folk can show can show those young people what celebratin's all about."