Entertainment
Un-Retouched Photos of Famous Celebrities

You've definitely seen retouched pictures of celebrities, but what about unretouched celebrity pictures? It's impossible to go through a supermarket line without seeing at least one glossy, fabulous lifestyle magazine featuring an unrealistically attractive celebrity flashing a bright, white grin at you. Obviously, your first thought is usually, "Wow, he/she is hot." But unfortunately, your second thought is usually, "Wow, I could never look like that." Thus is the psychological effect of media "airbrushing" on our perceptions of what beautiful male and female humans should look like.
Some celebrities have taken it upon themselves to expose this important issue by leaking unretouched photos of themselves from previous photoshoots. Other celebrities, however, have been unwilling participants in this anti-Photoshop crusade, and have seen their unretouched pictures leaked online by militant media critics and ardent fans. In most cases, the celebrity pics are met with a collective shrug and a general consensus that the celebrities are still hot, even without Photoshop. But other times, the nonphotoshopped images and pictures of celebrities without makeup cause actual controversies, as in the case of the Great Beyonce Leak of 2015.
Many people think these pictures of celebrities unretouched are humanizing, even when they still look unrealistically beautiful. For instance, it's nice to be reminded that Madonna isn't as ageless as we thought, or that Britney Spears still has her tramp stamp after all of these years. Plus, there's always an element of bravery in releasing untouched photos of yourself, whether you're stunningly attractive or not.
How do you feel about unretouched celebrity pics? Let us know in the comments section!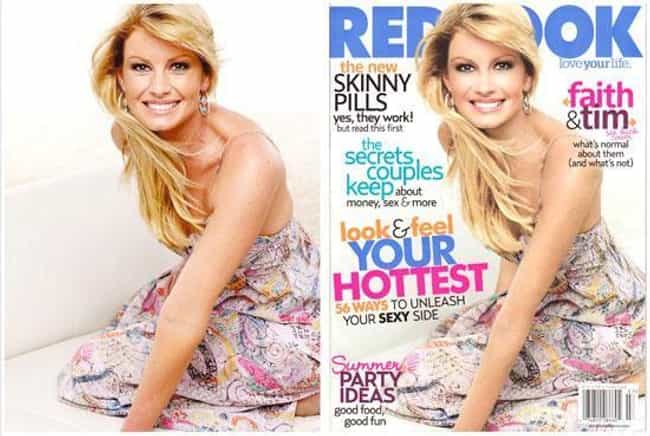 Jezebel uncovered this un-retouched photo of Faith Hill from a July 2007 cover of
Redbook
. You can see where editors spruced up the already stunning country singer. Basically, they slimmed her arms, lightened her hair, thinned her smile, and generally made her look like that robot that she played in
The Stepford Wives
.
Age: 51
Birthplace: Ridgeland, Mississippi, United States of America
Profession: Record producer, Singer-songwriter, Actor, Singer, Artist
see more on Faith Hill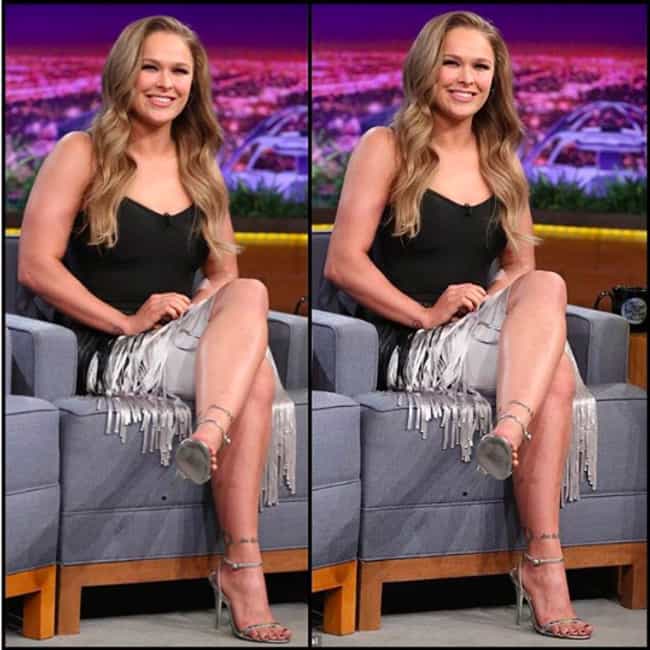 The UFC fighter was sent a picture of an appearance she made on Jimmy Fallon's show to share on social media. Except it was altered to make her arms look less buff. Rousey was having none of that, and posted the original and retouched pics side-by-side, vowing that she's proud of her body, and it won't happen again.
Age: 32
Birthplace: California, United States of America
Profession: Mixed Martial Artist, Actor
see more on Ronda Rousey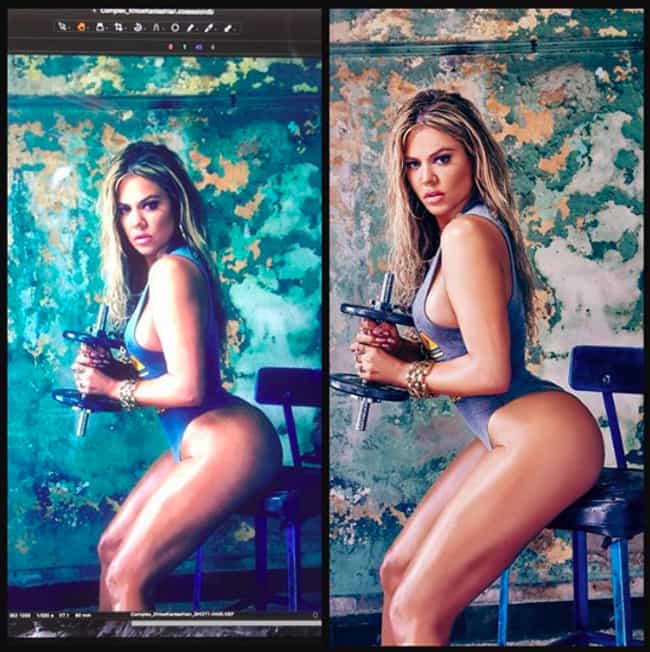 Khloe Kardashian released this un-retouched image from a 2015 photo shoot with
Complex Magazine
after critics called it out for being photoshopped. In an
Instagram comment
below the image she says, "Give me an ounce of credit for my daily workouts!" She basically looks the same (damn girl!) in both photos.
Age: 34
Birthplace: Los Angeles, California, United States of America
Profession: Fashion designer, Television producer, Entrepreneur, Model, Author, + more
see more on Khloé Kardashian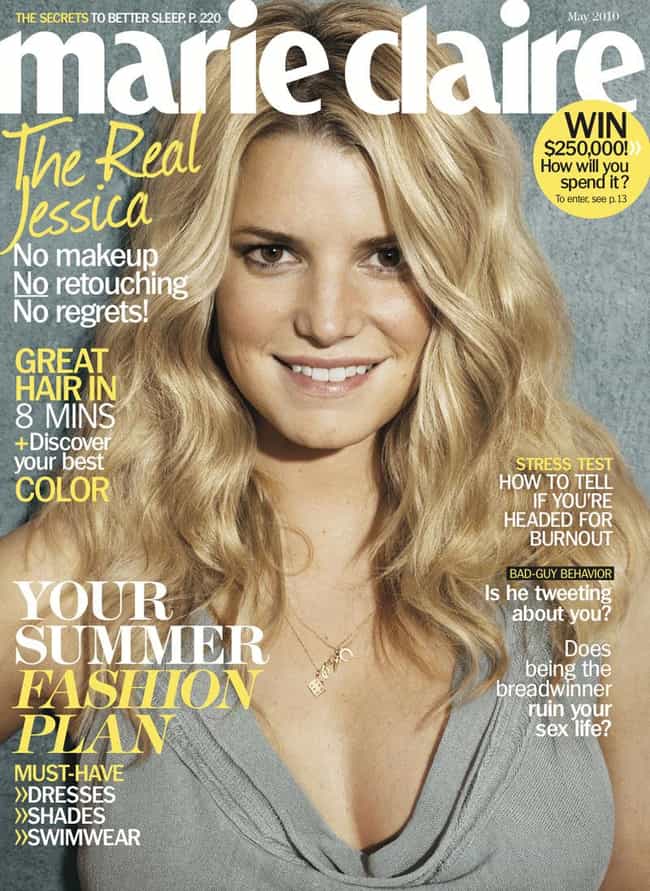 After everyone and their mother started commenting on Jessica Simpson's weight gain in 2010, she decided to go un-airbrushed on the cover of
Marie Claire
as a way to point out society's unrealistic
expectations of women
. It only sort of worked: She still managed to look unrealistically attractive, even without airbrush wizardry.
Age: 38
Birthplace: Abilene, Texas, United States of America
Profession: Spokesperson, Fashion designer, Businessperson, Television producer, Singer-songwriter, + more
see more on Jessica Simpson