Humor
Unsafe Construction Photos of People Who May Be Dead Now

138.7k votes
27.8k voters
6.9M views
30 items
List Rules Vote up the photos from construction sites that seem so unsafe you can't even look at them
Construction work is a hell of a job. Long hours, physically taxing work, and the need to be constantly working faster and more efficiently can make for a grueling career. However, it seems that not all construction companies have their employees' best interest - and safety - at heart. Take a look at this list of unsafe construction photos, featuring hard-working folk who are almost certainly dead by now due to these crazy missteps in safety practices.
Who would actually think that putting one ladder on top of another ladder is a good idea? Well, no one, but sometimes if you're in construction, all that matters is if you get the job done on time. And while you may feel a little guilty laughing at these construction workers and their crazy unsafe work conditions, there are some seriously
funny photos of construction sites below.
Will the Electricity Get Him First, or the Fall?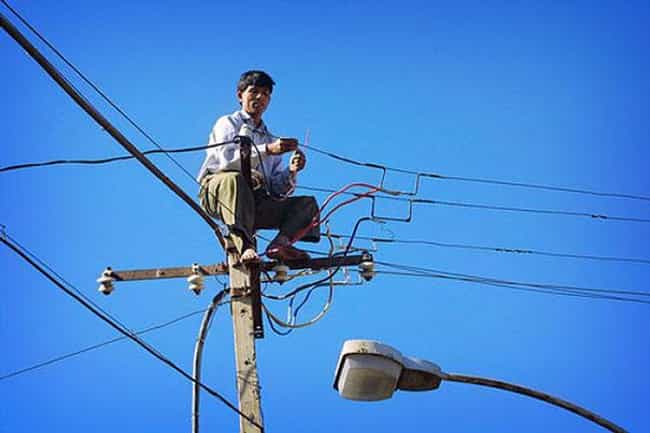 Did this end badly?
Why Wouldn't You Just Get a Taller Ladder?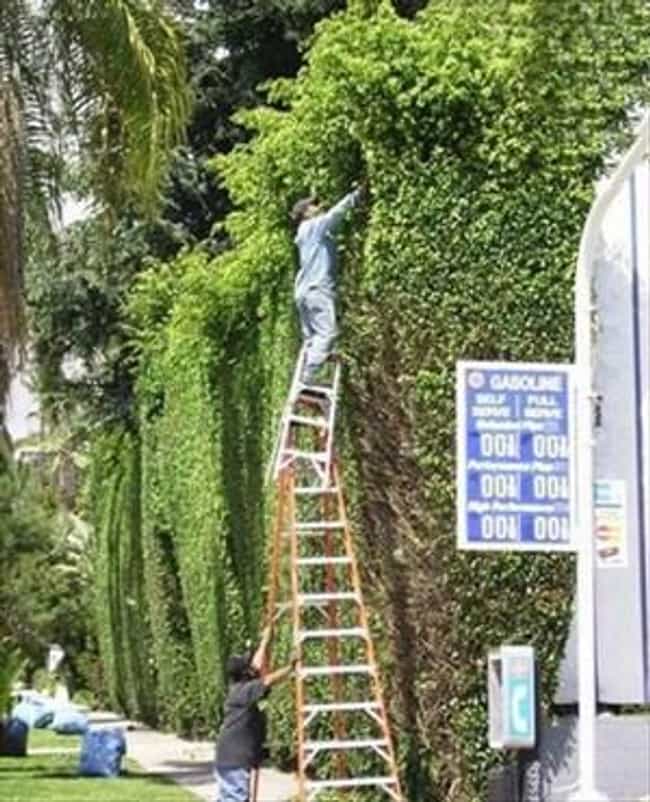 Did this end badly?
This Isn't an Unsafe Construction Photo, It's Clearly a Murder About to Happen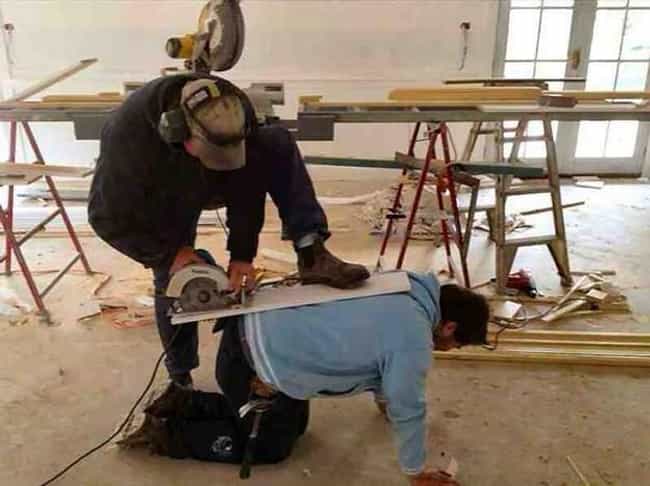 Did this end badly?
This Will End Very Poorly, Right?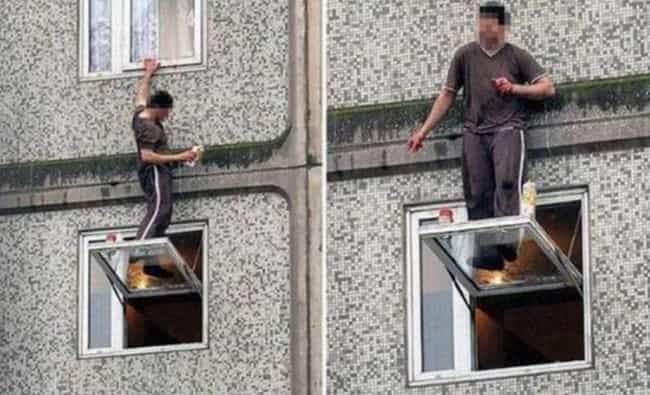 Did this end badly?