Unspeakable Times
The Unsolved Mystery Of The Coronado Mansion Deaths

Updated June 14, 2019
51.9k views
10 items
In July 2011, 32-year-old Rebecca Zahau was found hanging from a balcony in the Coronado, CA, mansion she shared with her boyfriend, the pharmaceutical tycoon Jonah Shacknai. A cryptic note was painted nearby, and the scene was remarkably clear of DNA. But there was strange evidence and motives surrounding the incident that couldn't make a clear case for either suicide or murder, and it remains an unsolved death in 2018.
Two days prior to Zahau's death, her boyfriend Shacknai's young son Max had a freak accident on the stairs of the home, resulting in massive brain damage, and ultimately his death — though he had not officially been declared dead at the time Zahau was found murdered, and she was not aware of his death when she would have allegedly hanged herself. Authorities were quick to claim suicide, and that was the official pronouncement from the coroner several weeks later, but there is so much more to the murder of Rebecca Zahau. The mysterious circumstances surrounding her death are plentiful, and the evidence fails to add up.
A civil wrongful death lawsuit brought on by the Zahau family in 2018 alleges that a cast of characters may well have been involved in Zahau's death. Viable suspects include Dina Shacknai, the ex-wife of Jonah Shacknai and mother of the now-deceased Max, as well as her sister Nina Romero and Jonah Shacknai's brother Adam.
There are many theories as to how and why Rebecca Zahau was murdered and if there's a direct connection between her death and that of young Max's, but as of early 2018, her death remains an unsolved mystery.
Zahau Was Found Nude, Bound, And Hanging From Her Balcony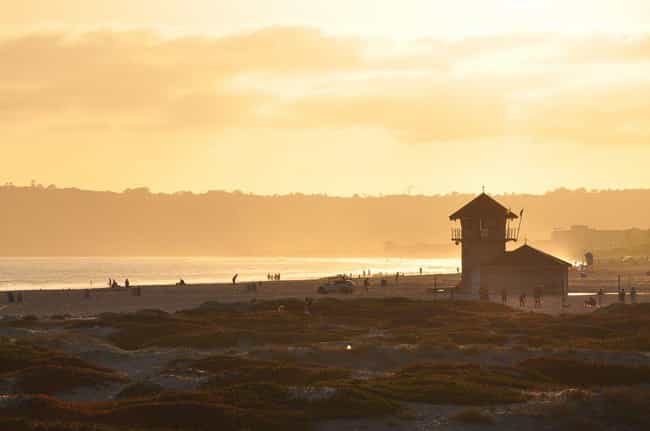 On the morning of July 13, 2011, Adam Shacknai walked out of his brother's Coronado, CA, guesthouse to find Rebecca Zauhau gagged, bound, naked — save for a piece of material wrapped around her neck — and hanging from a second story balcony. The rope was tied to a metal bed frame on one end, and fashioned into a noose on the other. Adam ran to get a knife to cut her down and attempted to perform CPR. Her hands had been tied behind her back and her legs were bound as well. Rebecca was the 32-year-old girlfriend of Adam's brother Jonah Shacknai, although Jonah hadn't been home overnight. He was reportedly with his son Max who was in the hospital after a bad fall days earlier.
Max Shacknai Fell To his Death Under Zahau's Care
Two days before Zahau was found hanging, Max Shacknai, the six-year-old son of Zahau's boyfriend Jonah Shacknai (from a previous marriage) was at his father's home in Coronado. Zahau was watching Max and his sister on the night of July 11, 2011, while their father was out of town on business.
Zahau had watched the kids before and it wasn't a big deal — but as she was using the restroom at one point in the evening, she heard a crash. She immediately ran to investigate and found the boy crumpled at the bottom of the stairs. According to the police report filed that night, in a freak accident, Max had tripped and fallen over the stairs from the second floor landing, clipped the chandelier, and landed on the floor, unconscious. Max never regained consciousness, and was pronounced brain-dead two days later.
A Note Was Found Near Her Body That Read: 'She Saved Him. Can He Save Her?'
At first, investigators believed that Zahau had committed suicide due to her overwhelming guilt from Max's accident. There are several reasons why that seems a bit fishy. First, a painted message was found on a door, stating, "She saved him. Can he save her?" A handwriting expert testified that the message was most likely written by a right handed, six foot tall male, not the shorter five-foot-three Zahau. Authorities said it was inconclusive to believe this was a suicide note from Zahau or anything related to the case.
Conspiracy Theories Abound As To How Max's And Rebecca's Deaths Are Linked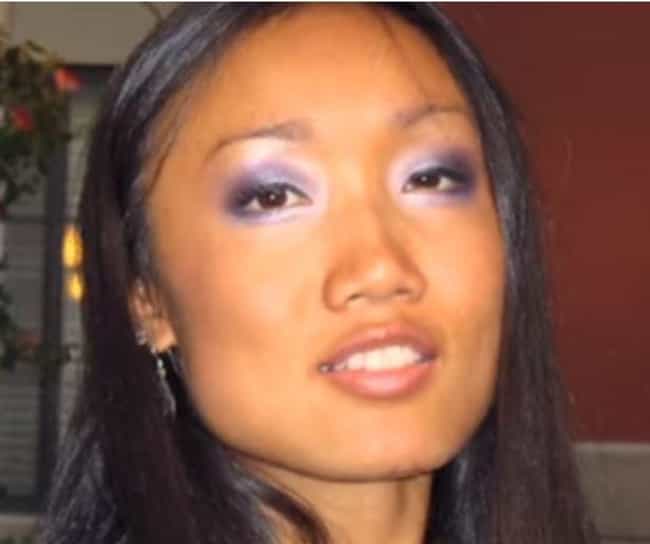 There are multiple conspiracy theories surrounding the death of Rebecca Zahau. Many of them center on the allegedly accidental death of Max Shacknai two days prior, and how it pertains to Zahau's death. Initially, a major theory was that Dina and Nina came over to the house, attacked Zahau, and that Adam Shacknai threw her over the balcony. Evidence indicated that the two women couldn't have been there, so that theory was debunked.
Another theory, one proposed by Dina Shacknai, was that Max was purposely beaten and murdered, and Zahau was killed to keep her quiet. An expert in biomechanics indicated that the boy couldn't have fallen over the railing due to its height, and most likely fell instead on the landing. He would have then been tossed or pushed over the railing to the floor. Zahau's participation in his murder is questionable at best.