Unspeakable Times
12 Terrifying Stories Of Truck Stop Murders That Are Still Unsolved

Updated April 20, 2020
70.8k views
12 items
People travel every day, stopping, at times, in rest areas to take quick breaks. As anyone who has been on a road trip knows, some rest stops are creepier than others, and some travelers become the victims of unsolved rest stop murders. Their stories are so frightening that they read like horror movie plots... but no one knows the ending.
These rest stop killings that haven't been solved have stumped investigators and broken the hearts of victims' families, but it's the creepy details of these murders that will have you hesitant to stop off at a rest area ever again. Whether the rest stops in question were dumping grounds for serial killers, hunting grounds for new victims, or places vagrants looked to take advantage of tourists, rest areas have been the unfortunate sites of untimely deaths, as these tragic stories show.
Woman's Headless Torso Still At The Center Of 12-Year Mystery
A crew was working in Wright City, Missouri, in June 2004 - trimming bushes at a rest area off of Interstate 70 - when they made a gruesome discovery. When they made their way around to the back entrance, they came across the torso of a body in an area used by travelers as a place to picnic. There is a small circular driveway that cars and vans can access, and it looked as if someone pulled around, threw the torso out of their vehicle, and kept driving. Police don't believe the victim, who was later determined to be a woman, was killed at the rest area.
What makes this story so much more creepy is that the coroner determined that the woman was killed just hours before her torso was placed in the rest area, and her remains were only there for 12 hours. These facts led authorities to conclude that she was killed within a 50- to 100-mile radius of where she was found, but the rest of her body parts have never been located.
The woman remained a mystery for 12 years until authorities identified her as Deanna Denise Howland, a prostitute and drug user known in the area; however, her killer remains at large.
Unidentified Woman Dumped In A Picnic Area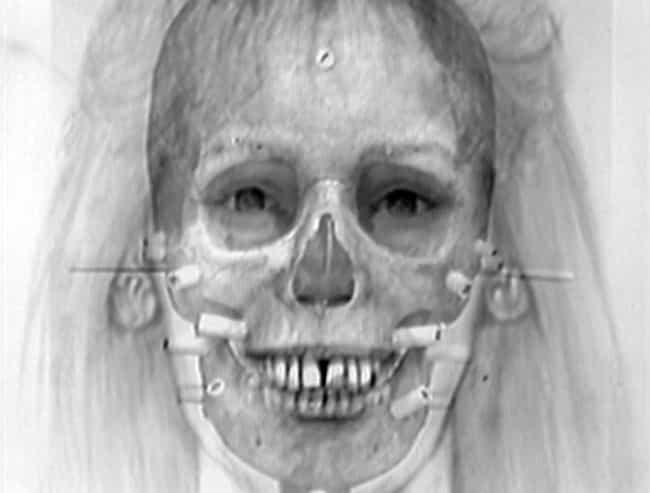 In August 2005, police believe that a woman was dragged and left beside a remote rest area in Rockwood, Ontario. By the time her remains were found, she had been out there for a month, unnoticed. She had been covered with a sleeping bag and didn't have any visible recent injuries that gave investigators any clues as to how she died.
Her face, however, showed that she had recovered from a broken cheek and left eye socket that had since healed but may have left her with a physical deformity. Because of this, she wore a dental plate, and it looked as if the clothing she was wearing was purchased in Montreal. Other than that, the police remain clueless as to who this mystery woman is, but they are sure that someone, somewhere, used that rest area to dump her like she was garbage. They're so sure that she was the victim of foul play that the government is offering a $50,000 reward, but, even with all of the calls that have come in, the woman has yet to be identified.
Tourist Shot In Restroom While Children Waited In The Car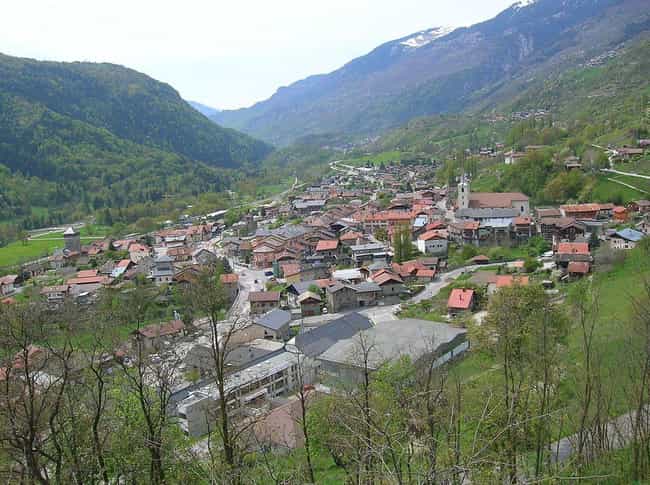 29-year-old Xavier Baligant was a divorced man from Belgium who took his children on a camping trip in France. The three were on their way home when Xavier needed to make a quick detour to use the bathroom at the Malvaux Rest Area in the French Alps at 2 am.
Xavier ran into the restroom while he left his sleeping children in the backseat of his vehicle. Some time went by before an employee from the Autoroutes Paris-Rhin-Rhône motorway company was patrolling the highway and heard gunshots in the rest area. While trying to find the source of the noise, he discovered Xavier's body slumped on the floor in front of the toilets. He had been shot four times, and his hands were injured, indicating he fought with his murderer before he lost his life.
Police interviewed the drivers of the 24 trucks that were parked just across the street, but none of them claimed to have heard any shots. Their hands were tested for gunshot residue, and all of them came up clean. His killer has never been caught, and his case remains unsolved.
Coincidentally, one year later, a British tourist name Saad Al-Hilli was in his car on a deserted road in the French Alps with his wife, mother-in-law, and two children, just 100 miles away from where Xavier was murdered. Everyone in Saad's family was shot and killed, except for the children who were left to survive. Police don't know if the two crimes are related, but, like Xavier, the case hasn't had any leads, and no one has been arrested. Is it the work of a tourist-hating serial killer?
Murder, Suicide, And Two Babies That Have Never Been Found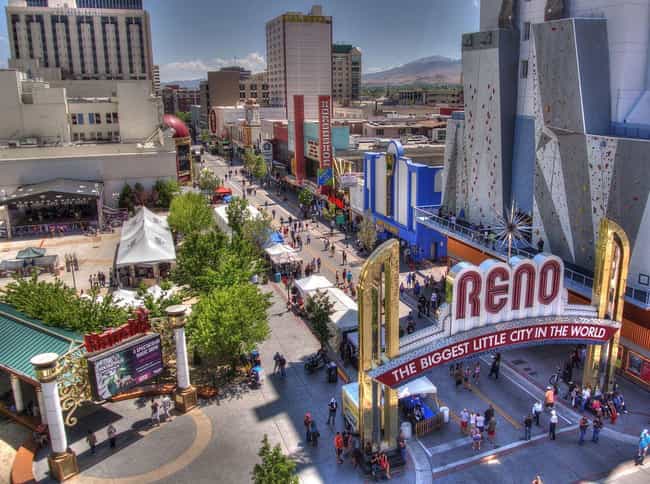 Kimyala Henson was planning a trip with her daughters, 2-year-old Shaina and 4-month-old Shausha, to British Columbia, but, first, she needed to stop off in Sacramento, California, to pick up her birth certificate. Not wanting her friend to make the long trip alone with two baby girls, Henson's friend Christina Mayer said that she and her husband, Curtis, would keep the family company.
The group left on April 4, 2001, and successfully picked up Kimyala's birth certificate. Later, the mother checked her family into a motel in nearby Redding, California. That was the last time the Hensons were seen alive.
16 days later on April 20 at a rest stop in Collier County, Florida, Curtis and Christina Mayer were found shot to death. Investigators determined that Curtis killed Christina before he shot himself. Police searched the trash cans in the rest stop for clues and came across Kimyala's birth certificate. Her wallet and credit cards were found inside the Mayers' car, along with a blood-stained hatchet. The blood matched that of Kimyala.
Thousands of miles away in a desert near Reno, Nevada, a week after the Mayers were discovered, police found the half-buried body of Kimyala Henson. Little Shaina and baby Shausha were nowhere to be found. Their car seats and birth certificates were also missing, leaving authorities to believe that they were murdered, left to die, given over to someone as orphans, or sold.
Investigators pieced together as much information as they could. The man everyone knew as Curtis Mayer was really Frank Oehring, a fugitive who was wanted in Missouri for the attempted murder of his first wife. It's believed that the Mayers saw an opportunity to steal Kimyala's birth certificate, so that Christina could later take over her identity. What the criminal couple did from California to Florida can only be speculated about, and the two baby girls are still missing.