Jason Bancroft
Updated May 20, 2021
2.6k votes
298 voters
5.3k views
20 items
List RulesVote up the upcoming horror movies you're most excited to watch.
These upcoming 2021 horror movies already have us sitting on the edge of our seats. There are several movies on this list that were delayed due to the pandemic that are poised to fill the new year with 2021 scary movies. The new Candyman reboot is one of the most anticipated 2021 horror movies on the list or maybe you're more excited for the sequel to John Krasinski's 2018 breakout hit. Other good horror movies of 2021 include Halloween Kills, Spiral, and the very special Nicolas Cage film Wally's Wonderland. As you can see from the list below, 2021 is sure to be filled with screams and thrills.
But which one deserves to be at the top of the list? Be sure to vote up the highly anticipated scary movies of 2021 that you can't wait to watch.
Photo:
...more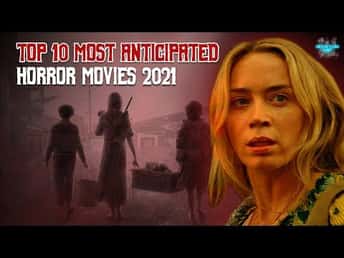 Photo: Warner Bros. Pictures

This sequel heralds the welcome return of the Warrens as they encounter the first time a murder suspect uses demonic possession as a legal defense.

The Conjuring: The Devil Made Me Do It is a 2021 American supernatural horror film directed by Michael Chaves, and the eighth installment in the Conjuring Universe franchise. Paranormal investigators and authors Ed (Patrick Wilson) and Lorraine Warren (Vera Farmiga) return for another terrifying case.... more

Actors: Patrick Wilson, Vera Farmiga, Sterling Jerins
Directed by: Michael Chaves

230

62

Can't wait for this movie?