Entertainment
Live Action Comic Book TV Shows You're Most Excited For

3k votes
384 voters
20.8k views
18 items
List Rules Vote up the shows you're most excited to watch based on a comic!
With the roaring success over the past decade or so of superhero films, and the recent success of shows like The Flash, Arrow, and Agents of S.H.I.E.L.D., more and more superheroes are coming to the small screen. Which new comic book shows are you looking forward to the most?
There has never been this many comic based shows prepping to air (and for good reason). Up until now, we haven't had the technology to keep the budgets low enough to make the shows viable. We now, after the success of shows like Breaking Bad and True Detective, have a different perspective on TV programming. And we have some of the best working actors vying for television work as it gives them more hours to dive into a character.
Simply put, this
golden age of TV
is also the golden age of heroes on television. Vote up the upcoming live action series based on a comic book that you're most excited for!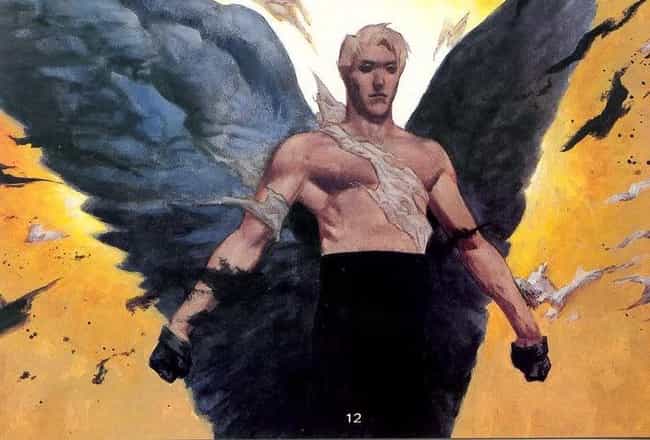 Fox and DC Comics are developing "Lucifer," a television series based on the supporting character from
The Sandman
graphic novel. The show is being produced by Tom Kapinos. The show will be centered on Lucifer, who is described as "bored and unhappy as the Lord of Hell, (who) resigns his throne and abandons his kingdom for the gorgeous, shimmering insanity of Los Angeles, where he opens an exclusive piano bar called Lux."

Are you excited for this?
see more on Lucifer
Based on the iconic Marvel comic, this Man Without Fear (as played by Charlie Cox) will presumably be very different than the much maligned Ben Affleck version. Vincent D'Onofrio is slated to play the Kingpin, Elden Henson is Foggy Nelson, and Deborah Ann Woll is Karen Page.
Marvel revealed the series will premiere on Netflix on April 10, 2015.
Are you excited for this?
see more on Daredevil
Reports are coming to light that Fox is currently developing a live-action X-Men TV show. Rumor has it the plan for the show is for it to be based on Peter David's run on
X-Factor
(the comic, not the TV show for any n00bs out there), and is described to be the "Fringe of the X-Men world."
Are you excited for this?