Unspeakable Times
Here's Why 'Dear Zachary' Is The Most Upsetting Documentary Ever Made

Updated September 15, 2019
1.5M views
14 items
There's no shortage of harrowing documentaries, but Dear Zachary: A Letter to a Son About His Father is one of the most intense. Released in 2008, the film makes the cut as one of the greatest documentaries of all time. Although it's hard to watch, it's a must-see. Cataloging the most poignant Dear Zachary moments may seem like a fool's errand, but to do so is to engage directly with the documentary's most troubling content. Bringing attention to this film, after all, supports the cause of Kate and David Bagby, who, since becoming activists for bail reform, have helped shepherd several positive changes to the Canadian legal system.
If you're unfamiliar with Dear Zachary, it tells the story of Andrew Bagby, a 28-year-old doctor whose life was ended by his ex-lover Shirley Jane Turner. In one of the film's many shocking turns, it's revealed Turner was pregnant with Andrew's child when she took his life, and much of the film follows the efforts of Andrew's parents, Kate and David Bagby, to gain custody of the young child, Zachary.
From here on out, spoilers abound:
Andrew Bagby was a childhood friend of filmmaker Kurt Kuenne, and Kuenne's project began as a "cinematic scrapbook" for Zachary. However, after Turner took her own life as well as the life of 1-year-old Zachary in 2003, Kuenne's focus broadened to tell a larger story of legal injustice, parenting, and (in the case of Kate and David) activism as a form of grief. The result is one of the saddest movies of all time (even the trailer will make you weep) and one of the most disturbing documentaries ever, so grab a box of tissues and read on to relive some of the most compelling aspects of Dear Zachary.
The Shocking Death Of Zachary Turner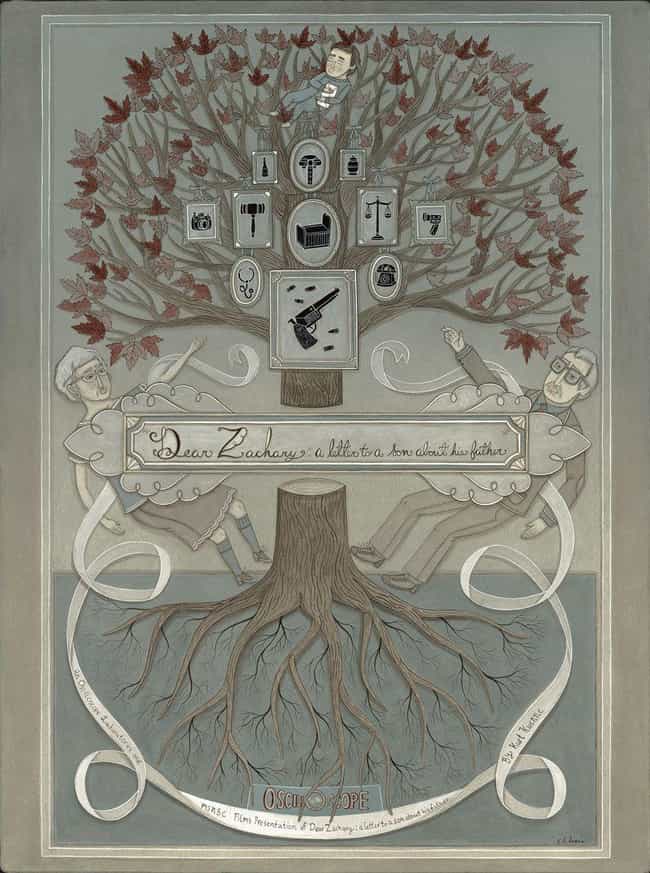 On August 18, 2003, 42-year-old Shirley Turner ended her life as well as the life of her infant son, 13-month-old Zachary. Turner mixed a sedative into baby Zachary's formula and staged her car to look like her then-boyfriend was responsible for her next actions: she jumped into the Atlantic Ocean - at Conception Bay South off the coast of Newfoundland, Canada - with the baby strapped to her stomach.
When the child washed ashore, the man who found them wrapped Zachary in a blanket, forgoing the usual plastic bag, to keep him as far as possible from the unstable, albeit deceased, woman who took his life.
The Failures Of The Legal System
Turner fled from America to Canada, her home country, after ending the life of her former lover, 28-year-old Andrew Bagby, but the courts repeatedly put off her extradition hearing. Canadian officials also released her on bail even though she was detained as the culpable suspect in the case.
A judge released her using the logic that "[h]er crime, while violent, was specific in nature," implying that she was not likely to harm anyone else. Justice Gale Welsh maintained that "there is no indication of a psychological disorder that would give concern about potential harm to the public generally."
This decision was made with the public knowledge that Turner had attempted to take her life on Andrew's front porch, was on suicide watch in jail, and at the time had eight orders of restraint against her. Canadian authorities' decision contradicted the advisement of Pennsylvania prosecutors. It's widely believed that if she hadn't been released, Zachary would probably still be alive today.
The Pointlessness Of It All
Turner, reportedly mentally unstable, decided to end herself and the life of her baby over a man she had gone out with twice, after meeting him at a bar in St. John's. The fact that such a brief relationship was all it took to push her over the edge is a testament to how surprising it was that a judge let her walk free with custody. According to CBC News: "The social services system in Newfoundland and Labrador failed [Zachary]."
She even meant to implicate her brief lover by planting a used tampon and photos of herself and her child across his lawn in Connection Bay South before she did it.
Identifying A Beloved Son's Body
On November 4, 2006, Dr. Andrew Bagby broke up with his girlfriend, Dr. Shirley Turner. On November 6, Andrew's body was discovered in a park near his residence in Latrobe, PA. Parents Kate and David Bagby's story of identifying Andrew's body is devastating. David remembers uttering, "It's really him," and recalls how the two cried over the body, tears falling on to Andrew's face. When Kate reached down to wipe one away, she accidentally knocked out the plug used to mask his facial wound. Horrifying as it was, she pushed it back in herself.
What's doubly upsetting about this is the way director Kurt Kuenne sets their story to home movies of Andrew as a young boy.