Legends
14 LSD Myths and Urban Legends

2.7k votes
692 voters
46.2k views
14 items
List Rules Vote up the LSD myths and legends you always thought were true.
For the people who use it, LSD is relatively understood; however, numerous myths surround this psychedelic substance first created back in 1938. Lysergic acid diethylamide, sometimes referred to simply as "acid," has been studied for therapeutic uses, mind control applications, and good old-fashioned fun. Unfortunately, plenty of legends and myths about the chemical still stray outside the realm of fact.
Often, people wonder about the effects of acid. From rumors it stays in your spine to claims it makes people think they can fly, there are plenty of urban legends to choose from. While we don't advocate the use of this or any other controlled substance, it's important to clear up some common misconceptions people have about using psychedelics.
We've all heard legends of the so-called "Bad Trip," but how bad can it really get? Having an adverse reaction to acid usually revolves around a person's fear that they will have an adverse reaction, ultimately resulting in a self-fulfilling prophecy. The reason the rumor is so prevalent has to do with the original Woodstock back in 1969.
Concertgoers were warned to stay away from the "brown acid," which was allegedly "bad" for an unknown reason. This incident evolved into people believing any acid could randomly cause a "bad trip." The legend likely has other substances to thank, since acid is sometimes mixed with various intoxicants without the users' knowledge. When users have an adverse reaction, they may be feeling the effects of those foreign substances.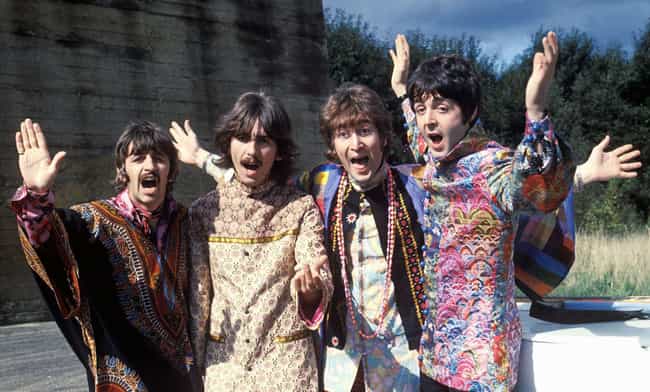 You've likely heard the Beatles song "Lucy in the Sky with Diamonds," but have you ever noticed the prominent letters in the title? L-S-D! Because those initial letters of the key words form the acrostic LSD, it has long been a widely held belief that the song name is a reference to the hallucinogen.
When the song was released, rumors ran rampant that John Lennon's song was all about a psychedelic trip, but this couldn't be further from the truth. The song was inspired by his 4-year-old son Julian's drawing of a school friend named Lucy O'Donnell. While the myth could be true, Lennon and the others adamantly resisted the claim.

Did you believe this?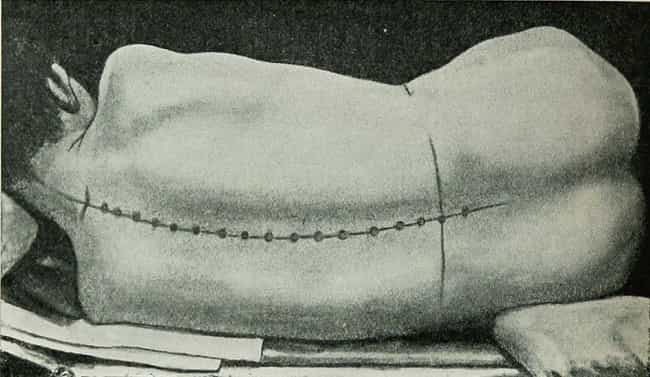 It Stays In Your Spinal Fluid Forever
It's a well-known fact that acid users can suffer from flashbacks and a condition called Hallucinogen Persisting Perception Disorder (HPPD). Because numerous people have experienced this sensation, it is widely believed that acid permanently remains in a person's system after use. In most cases, this myth revolves around the substance remaining in the spinal fluid of the user, but experimental evidence has proven this to be false.
The chemical is metabolized in the liver and is removed from the body in five to eight hours in most subjects. There is no evidence to suggest it incorporates itself within the spine in any way.

Did you believe this?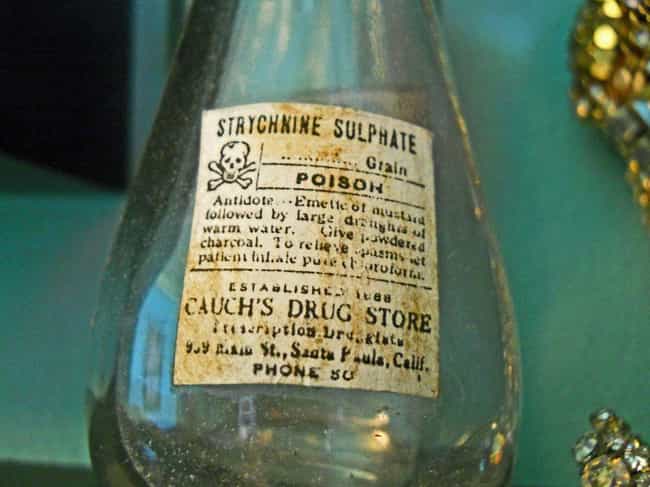 Strychnine Is Used To Manufacture It
Strychnine is a toxic chemical, but the belief that it is somehow involved in the making of lysergic acid is fabricated. This myth suggests the chemical is required to bond acid to paper. Others say it's byproduct of lysergic acid synthesis, or that its metabolization produces strychnine in the body. Another rumor is that strychnine is needed to properly store the hallucinogen.
None of these claims are true, but strychnine has been used in villainous plots, which may have given credence to the rumors. Because strychnine is the bitterest known chemical on the planet, it would serve more as a deterrent, but even if it completely covered an acid blotter square, it wouldn't be enough to endanger a life.

Did you believe this?