Unspeakable Times
The Reasons Why There Are So Many Prisoners On Death Row, But So Few Executions

According to the non-profit organization Death Penalty Information Center, as of July 1, 2017, there were 2,817 prisoners on death row, with 13 sentences already carried out by that date in 2017. By the year's end, there were 23 total executions. According to these statistics, the US states that still practice the death penalty collectively executed roughly 0.82% of the 2017 death row prisoner population. Moreover, 20 years was the average period between the prisoner's conviction and subsequent execution, with the longest being 34 years and the shortest at eight years.
Similarly, in 2016, there were 2,814 death row inmates and 20 total executions, with a rate of less than 1%. As for 2015, 28 took place, and 35 in 2014.
Why are the execution rates in America so low relative to the number of death row inmates who currently await court dates, appeals results, or their execution? The answer is not simple. There are several factors to consider, including the individual rates by state, the legal system's intricacies, prisoners' constitutional rights, and the availability of lethal injection drugs.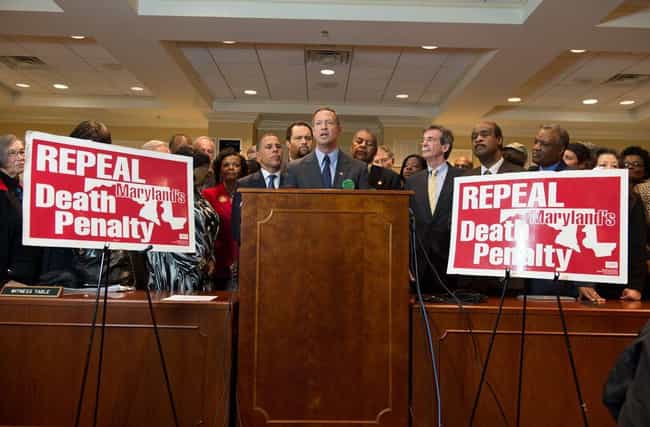 Fewer States Practice The Death Penalty Today
Regardless of the number of death row prisoners and annual executions, this is why the average person might not hear about executions in the news as often as before: Fewer states continue to practice capital punishment.
Of the 50 US states, 20 no longer sentence criminals to death, with nearly all of them abolishing the death penalty in the 20th and 21st centuries - the exceptions being Michigan, Wisconsin, and Maine, which made capital punishment illegal in 1846, 1853, and 1887, respectively. Furthermore, many of these states have repealed capital punishment in the last 11 years.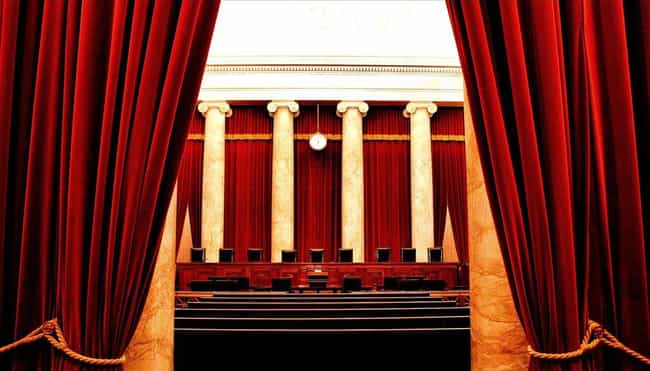 Appeals Are A Lengthy But Necessary Process
According to a 2015 Washington Post article written by Frank R. Baumgartner and Anna W. Dietrich, a vast majority of death sentences get overturned. Baumgartner and Dietrich note that 8,466 prisoners received death sentences from 1973 to 2013, but the court reversed 3,194 of those cases after the fact.
In every instance, the appeals process revealed problems with the investigation and/or trial, resulting in the prisoner either receiving a reduced sentence or getting released from prison altogether. Numerous individuals and organizations, including Attorney General Jeff Sessions, seek to expedite the appeals process, as it takes a while to review every case effectively. But others insist the lengthy process as it stands is necessary. The Death Penalty Information Center has stated:
In the wake of the Supreme Court-mandated suspension of the death penalty in 1972 and its declaration in 1976 that meaningful appellate review was a prerequisite to any constitutionally acceptable scheme of capital punishment, numerous reforms have been introduced in an attempt to create a less arbitrary system. This has resulted in lengthier appeals, as mandatory sentencing reviews have become the norm, and continual changes in laws and technology have necessitated reexamination of individual sentences.

Death penalty proponents and opponents alike say such careful review is imperative when the stakes are life and death. "People are adamant... that every avenue should be exhausted to make sure there is no chance (the condemned) are not guilty," former Georgia Attorney General Mike Bowers said in 2001. "The surer you are, the slower you move."
According to the Death Penalty Information Center, courts have exonerated over 160 death row inmates since 1973. In one of these cases, the Oklahoma Supreme Court overturned Curtis McCarty's conviction over purportedly false evidence presented in trial by police forensic analyst Joyce Gilchrist. McCarty's DNA did not match the hairs found at the crime scene, contradicting Gilchrist's claims in two separate trials. The wrongly condemned man left prison in 2007 after Gilchrist came under fire for gross negligence and falsifying evidence in numerous instances.
After Gilchrist's firing in September 2001, thousands of cases - many comprising murder trials - came under scrutiny. Numerous condemned individuals ended up being exonerated based on new DNA testing that undeniably contradicted Gilchrist's findings. However, there is genuine concern that Gilchrist's testimony may have resulted in the execution of innocent individuals.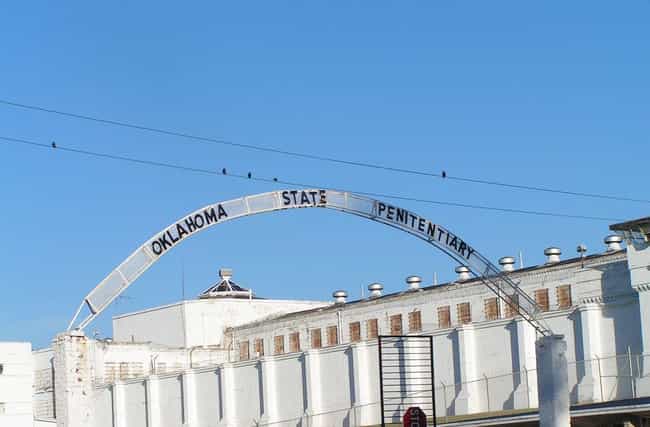 Concerns Over Cruel And Unusual Punishment Play A Critical Role
The landmark Supreme Court case Furman v. Georgia brought about an official, albeit temporary, end to the death penalty in the US in 1972. In a 5-4 decision, the court ruled that certain death sentence statutes violated the Eighth and 14th Amendments, statutes which constituted cruel and unusual punishment.
However, this ruling did not ban the practice, but rather allowed states to rewrite capital punishment statutes in compliance with the Constitution. This led to the first execution in the US in 10 years - that of Gary Gilmore by firing squad in 1977.
But 1977 saw another first: The introduction of lethal injection as a viable form of execution - arguably more humane than hanging - a concept first discussed in the 1800s by a death penalty commission in New York. It wasn't until the late 1970s, however, that lethal injection gained traction, due to Oklahoma medical examiner Jay Chapman's proposal that, according to Time magazine, mandated:
Death-row inmates be executed using three drugs administered in a specific sequence: a barbiturate (to anesthetize inmates), pancuronium bromide (to paralyze inmates and stop their breathing) and lastly potassium chloride (which stops the heart).
Chapman's proposal garnered mostly positive feedback, and, in 1982, Texas became the first state to execute a prisoner using lethal injection. Prison officials preferred lethal injection because it was a cleaner alternative to the electric chair, which was then the primary execution method in the US.
Electrocution could cause tremendous pain, and had set prisoners on fire, whereas those executed by lethal injection supposedly did not "writhe around or cry out" due to paralysis. In addition, this execution method was less grisly, as prisoners appeared to go to sleep.
This is not true in all cases, however. Numerous instances of "botched executions" have occurred since the advent of lethal injection, in which the prisoners visibly writhe, clench their teeth, and cry out during their executions - which present clear signs of intense pain. This led to numerous medical groups, including the American Medical Association, formally opposing capital punishment; death penalty opponents further insist that, because there are few medical professionals available to administer the injection, there is a substantial risk of error.
The Supreme Court again entered the death penalty debate in September 2007, when it agreed to hear two Kentucky inmates contend that lethal injection constituted cruel and unusual punishment. In April 2008, when the case finally came before the court, there was another nationwide moratorium on all executions.
The court ruled lethal injection constitutional, and the practice continued without significant change (save for instances when drugs used in the cocktail were unavailable, which resulted in substitute substances).
Botched executions continued unabated, including Clayton Lockett's controversial 2014 execution in Oklahoma. Lockett's case involved improper equipment and a dubious drug cocktail, which contained Midazolam, a sedative that had yet to render a prisoner completely unconscious effectively. Consequently, during his execution, Lockett regained consciousness when his IV loosened. Between officials trying to restick the IV and seek permission from Governor Mary Fallin to halt the execution, Lockett died of cardiac arrest.
Lockett's disastrous execution led to multiple execution stays, which includes that of Charles Warner, another Oklahoma inmate originally scheduled to die on the same night as Lockett. Three other inmates also received temporary stays while Oklahoma's execution methods went under review.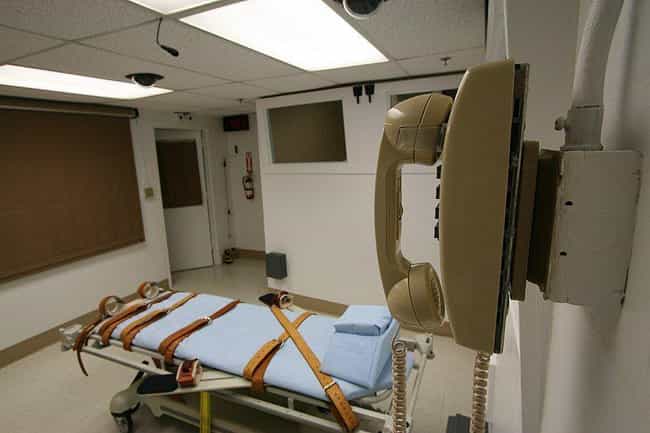 Drugs Used In Lethal Injections Are Becoming Scarce
Following Carey Dean Moore's execution in August 2018, new concerns about lethal injection drugs arose. Moore's death marked the first execution in Nebraska in over 20 years. Prison officials used fentanyl in the lethal injection cocktail, which is a controversial synthetic opioid developed initially to treat pain in cancer patients. However, drug dealers began mixing fentanyl with heroin to make the substance more potent, leading to widespread overdoses among users.
Deborah Denno, a death penalty scholar from Fordham University, criticized the use of fentanyl. Quoted in The New York Times, Denno stated, "Simply because people are dying as a result of fentanyl doesn't mean they're dying in a way that would be considered acceptable as a form of execution."
Reporters who observed Moore's execution noted that the prisoner was coughing while receiving the drug cocktail, his face turning red. Robert Dunham, the executive director of the nonprofit Death Penalty Information Center, stated that Moore's execution took longer than expected, indicating that it may have entailed excessive pain and unforeseen problems.
Conversely, Nebraska Department of Correctional Services Director Scott Frakes believes the state carried out Moore's execution "with professionalism, respect for the process, and dignity for all involved." He insisted that it was his duty to uphold the law and the people's will by carrying out Moore's death sentence - a job that proved difficult due to pharmaceutical companies starting to crack down on their products' use in lethal injections, as they claim their drugs are to treat and cure people, not kill them.
Furthermore, German drugmaker Fresenius Kabi said that Nebraska officials may have illegally obtained potassium chloride and two other drugs used in the lethal cocktail. The company filed a lawsuit intended to stay Moore's execution, but it was unsuccessful.
Fresenius Kabi is one of many companies contesting state prison officials; the company's efforts have resulted in staying at least one execution in Nevada - that of Scott Dozier - after complaints from pharmaceutical company Alvogen, which alleged officials had obtained their drug illegally. These efforts further complicate how states can carry out death sentences: Even if judges dismiss drug manufacturers' lawsuits, prisoners can receive brief stays of execution. During this time, the prison's lethal drugs supply may expire, without hope of replenishment.
Historically, dwindling supplies of lethal injection drugs did not complicate the execution process - it's an enduring modern issue that has delayed scheduled executions. This is especially true considering that numerous states can implement secondary execution methods, including the electric chair, gas chamber, and firing squad.
Scheduled executions could encounter further delays if more states choose to use these secondary methods, which the public may view as cruel and unusual punishment.