Attractions

Valparaiso Architecture: Famous Landmarks and Buildings

List of the famous landmarks that make up the Valparaiso skyline, listed alphabetically with photos when available. Valparaiso architectural landmarks as well as other major buildings, dwellings, and other structures in Valparaiso are included on this list. Information about these Valparaiso buildings is included on this list, such as when the building first opened and what architectural style it falls under. List includes both new buildings in Valparaiso and older historic landmarks.
Examples of buildings on this list: Heritage Hall, DeForest Skinner House and many more.
This list answers the question, "What are the most famous buildings in Valparaiso?"
This is a good reference for research into the historical architecture in Valparaiso. Famous architectural houses within the city of Valparaiso are included as well, sometimes by address, other times listed by the name of the original home owner.
1
David Garland Rose House
The David Garland Rose House was built circa 1860 in Valparaiso, Indiana, United States. David Rose was a local businessman. This Gothic Revival house is unusual in that it is eight-sided, an octagon. Each of the eight gables include decorated wood panels. Covered porches have been added to three sides. The octagon house rose in popularity in 1849 with the publication of Orson Squire Fowler's book A Home For All. The idea was to develop affordable and comfortable housing for the working class. Fowler proposed the use of concrete due to its long life and low cost. Most octagon houses are of wood or brick construction. The "octagon craze" was short-lived and pre-dates the American Civil War. ...more on Wikipedia
City/Town: Center Township, Valparaiso, Indiana, USA
Style: Gothic Revival architecture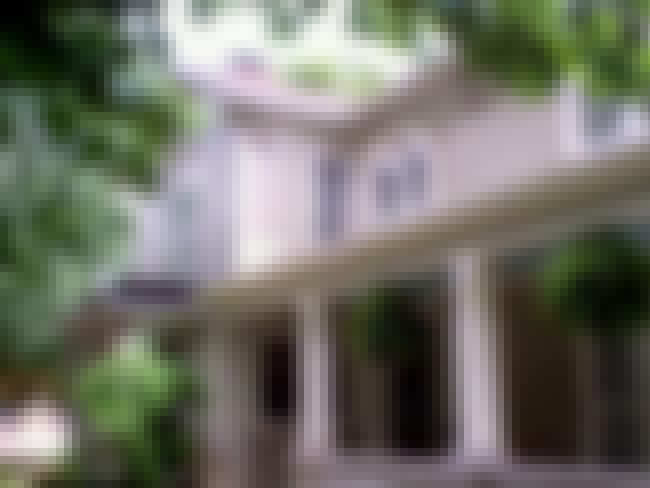 The DeForest Skinner House or Skinner Homestead, is a place on the National Register of Historic Places in Valparaiso, Indiana. It was placed on the Register on June 24, 2008. Built around 1860, it is a two-story carpentered Italianate structure with a double brick foundation, weatherboard walls, and asphalt roof, located three blocks north of the Porter County Courthouse. The register listing includes a carriage stepping stone by the north porch, with the family name upon it. DeForest Skinner acquired the recently built house around the time he married Rachel Ann Maxwell in 1861. Skinner had arrived in Valparaiso in 1847 at age eleven with his parents John and Emily Skinner; he displayed ...more on Wikipedia
City/Town: Center Township, Valparaiso, Indiana, USA
Opened: Jan 01 1860
Style: Italianate architecture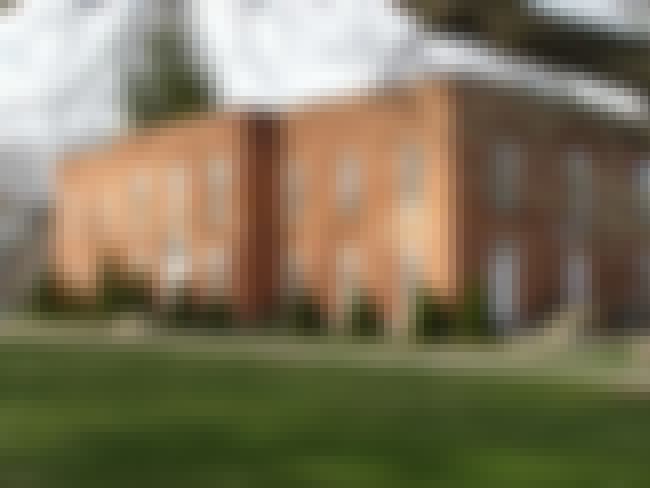 Heritage Hall is the oldest building on the campus of Valparaiso University in the U.S. state of Indiana. . Builit in 1875 by John Flint, it was used as a residence hall for men. In 1878, a fire destroyed the third floor, The building was purchased by Richard Aaron Heritage, remodeled into a two-story school of music., and renamed Heritage Hall. . At different times throughout its history, Heritage Hall underwent numerous renovations. It was used as a dormitory, barracks, a machinery classroom, and finally a library when Valparaiso University was bought by the Lutheran University Association in 1925. In 1959, the new Moellering Library had been completed and the building was converted to ...more on Wikipedia
City/Town: Center Township, Valparaiso, Indiana, USA
Opened: Jan 01 1875
Style: Italianate architecture
4
Immanuel Lutheran Church
The congregation of Immanuel Lutheran Church in Valparaiso, Indiana was founded in 1862 by 45 German families. The church building was erected in 1891 by Henry Lemster and his son Charles. A fire gutted the building in 1975, marks of which can still be seen on the altar and pews. The Immanuel Lutheran congregation moved to a new site on Glendale Boulevard, while 60 members formed a new congregation named Heritage Lutheran Church and restored the historic building. An undated old photo shows a taller steeple and a two story parsonage adjacent to the parish hall, which is no longer extant. A photo from the courthouse tower northward, c. 1900, shows the taller steeple on the church. The ...more on Wikipedia
City/Town: Center Township, Valparaiso, Indiana, USA
Opened: Jan 01 1891
Style: Gothic architecture