Nostalgia
These '70s Collectibles Are Worth A Ton Of Money Now

107 votes
30 voters
1.1k views
16 items
List Rules Vote up the collectibles and memorabilia you're surprised are worth so much.
If you, your parents, or anyone else you know still has some old '70s toys laying around in the attic, then it may be worth looking through them in search of a few vintage treasures. These days, some of the most popular '70s toys can sell for hundreds or even thousands of dollars online, especially if they're unopened or in mint condition. Wondering what some of your valuable '70s collectibles might be worth today?
If so, then you've come to the right place, because here you'll find a list of the best '70s toys that have sold on eBay or auction sites for a nice chunk of change. Not only will you enjoy a nostalgia-infused trip down memory lane, but you'll also get a good idea of which toys from the 1970s tend to be the most sought after. Be sure and vote your favorite rare and valuable '70s toys to the top in order to help potential sellers know what's up.
Original Star Wars Figures Like This Luke Skywalker Often Sell For More Than $7000
Sold For: $7,019.99
If you were that weird kid who refused to play with your prized Star Wars action figures back in the '70s (and '80s), then you may finally get to have the last laugh. While even vintage action figures featuring minor characters from Star Wars can be worth hundreds, those featuring main characters can be worth thousands. Characters like this Palitoy Luke Skywalker or a vintage Boba-Fett from Kenner Toys are worth a small fortune, especially if they are still in good condition.

Is this crazy?
Vintage Kiss Action Figures from Mego Are Definitely Something To Party About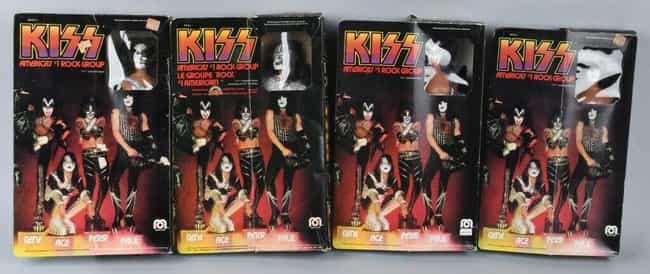 Sold For: $1,099.98
Ah, Kiss. Love them or hate them, you couldn't make it through the '70s without knowing who they were. So, of course, Mego had to make them into super cool action figures/dolls. If you were able to resist the urge to open them, then they can be worth a nice price these days. This full set of unopened figures from 1978 pulled in over a grand. Even figures without their original packaging can often sell for hundreds (or more), but consider yourself lucky if you have them in good condition.

Is this crazy?
Vintage Comics Like This 35-Cent Variant Could Be Worth Thousands
Sold For: $5,700.00
In 1977, Marvel released a Star Wars comic book adaptation of Star Wars: A New Hope within weeks of the film's premiere. If the cover here looks familiar, be sure to check the pricing in the upper left-hand corner. This may be the one instance in which paying more money for the same item actually turned out to be the best thing that ever happened to you. When the issue was released, Marvel was experimenting with a 5 cent price hike and printed a batch of around 1,500 copies that cost 35 cents a piece rather than the standard 30 cents. Due to the fact that they are so rare, each are worth thousands of dollars today.

Is this crazy?
Before There Was Stretch Armstrong, There Was This Odd, Rare, And Super Expensive Stretchy Serpent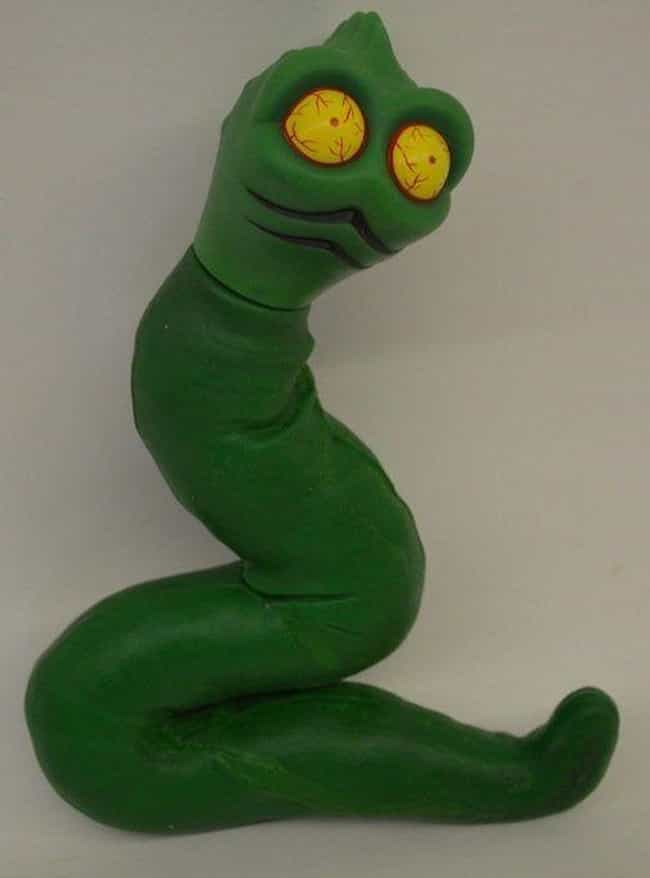 Sold For: $6,000.00
Any '70s or even '80s kid can't help but remember Stretch Armstrong, a muscular dude in bikini-style shorts whose body was stretchy enough to earn him his name. First introduced in 1976, Stretch left kids all over the world developing conspiracy theories about what was inside of him for decades. While an old school Stretch is still worth around $399.95, you've hit an even bigger jackpot if you invested in his little friend here. Apparently, in 1978, Kenner Toys released a limited number of these creepy little serpents, and if you have one, you can cash him in for thousands.

Is this crazy?