True Crime

Horrifying Details About Timothy Jay Vafeades, the "Vampire Trucker"

23.9k views
12 items
Follow
Timothy Jay Vafeades, also known as the Vampire Trucker, is not a creepy killer as far as anyone knows. Rather, he was a truck-driving kidnapper who abducted multiple women over the years, holding them in the sleeper berth of his truck and sexually assaulting them. He also beat them, filed some of their teeth into fangs, and forced some of them to marry him. Vafeades was reportedly obsessed with the Twilight movie and book series, and he even had a fake set of fangs made for himself, hence the name "Vampire Trucker." This gruesome true story continues with the terrifying facts below.
He Kidnapped A 19-Year-Old Female Relative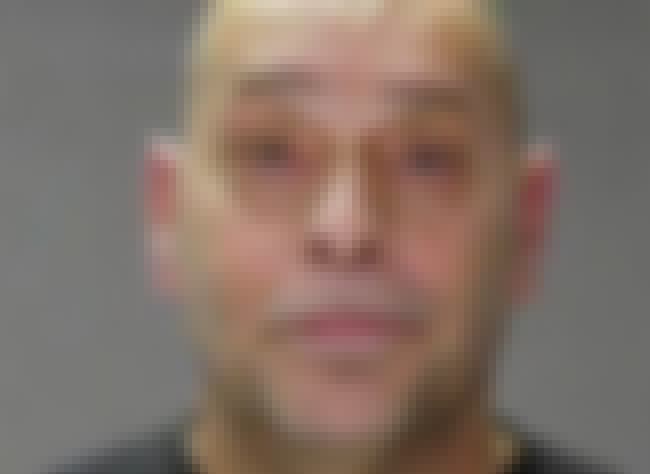 In 2013, Timothy Jay Vafeades invited an unnamed 19-year-old female relative to come stay with him and help with his trucking company. Instead of following through on that, he raped her and began beating her on a regular basis. Eventually, these beatings turned into strangulation, with him choking her until she lost consciousness. The sexual assaults continued the entire time that she remained with him, unable to escape, because he had confiscated her driver's license. social security card, cell phone, and SIM card. Her nightmare finally ended when a state trooper recognized her in Clay County, Minnesota.
He Was Obsessed With Vampires And The Twilight Series
Timothy Jay Vafeades was reportedly obsessed with the Twilight movies and with vampires in general - to the point of wearing a set of false fangs. He also named his trucking company after the book and movie series, calling it Twilight Express Trucking. Despite the company's name, it consisted of one truck: his. The fangs and vampire obsessions are what earned Vafeades the nickname the "Vampire Trucker."
He Filed Down His Victim's Teeth For Maximum Vampire Effect
Timothy Jay Vafeades pushed his vampire obsession to the point of filing down some of his victim's teeth with a Dremel power tool in order to make them as pointy and fang-like as possible. He had ordered several sets of fake fangs for himself, and he also purchased some for one of his victims - the 19-year-old female relative that he held hostage. One of his other victims referred to Vafeades as the "dentist" because of his passion for teeth.
He Picked Up A Woman At A Truck Stop And Forced Her To Marry Him
In 2012, Vafeades picked up a woman at a truck stop. From there, what was supposed to be a simple dinner date turned into a kidnapping. He forced her to dye and cut her hair, beat her with a belt, and later, made her marry him. Over the course of her captivity, he also had her do his trucking company paperwork without proper compensation. The unnamed woman's unfortunate time with the pseudo undead ended when officials at a trucking weigh station noticed bruises on her face and separated her from Vafeades. She later pressed charges against him in Florida for domestic abuse.