Westerns

Van Heflin Western Roles

List of Western movies/films with performances by Van Heflin, listed alphabetically with movie trailers when available. These Van Heflin Western roles include starring, supporting and cameo appearances. You can sort these Van Heflin Western movies for additional information as well, such as who directed the films and when they were released. Over the years Van Heflin has become known for playing characters in Western movies, so this list is the perfect resource for finding some you haven't already seen.
The list you're viewing contains movies like Stagecoach and Shane.
This list answers the questions, "What Western movies has Van Heflin been in?" and "What are the best Van Heflin Western roles?"
You can't vote on this list, but if you want to re-order it you can re-rank the list to put your favorites at the top. (11 items)
3:10 to Yuma is a 1957 American western film starring Glenn Ford and Van Heflin and directed by Delmer Daves. The film was based on a 1953 short story by Elmore Leonard. In 2012, the film was selected for preservation in the United States National Film Registry by the Library of Congress as being "culturally, historically, or aesthetically significant". The title song, "3:10 to Yuma" was by George Duning, with lyrics by Ned Washington. ...more on Wikipedia
Actors: Glenn Ford, Van Heflin, Richard Jaeckel, Henry Jones, Robert Emhardt, + more
Initial Release: 1957
Directed by: Delmer Daves
Also Ranked
#4 on The Best 50s Western Movies
see more on 3:10 to Yuma
Count Three and Pray is a 1955 CinemaScope western film starring Van Heflin, Joanne Woodward and Raymond Burr. It was based on the story "Calico Pony". It premiered in Woodward's home town, Greenville, South Carolina, at the Paris Theatre. ...more on Wikipedia
Actors: Joanne Woodward, Raymond Burr, Allison Hayes, Van Heflin
Initial Release: 1955
Directed by: George Sherman
see more on Count Three and Pray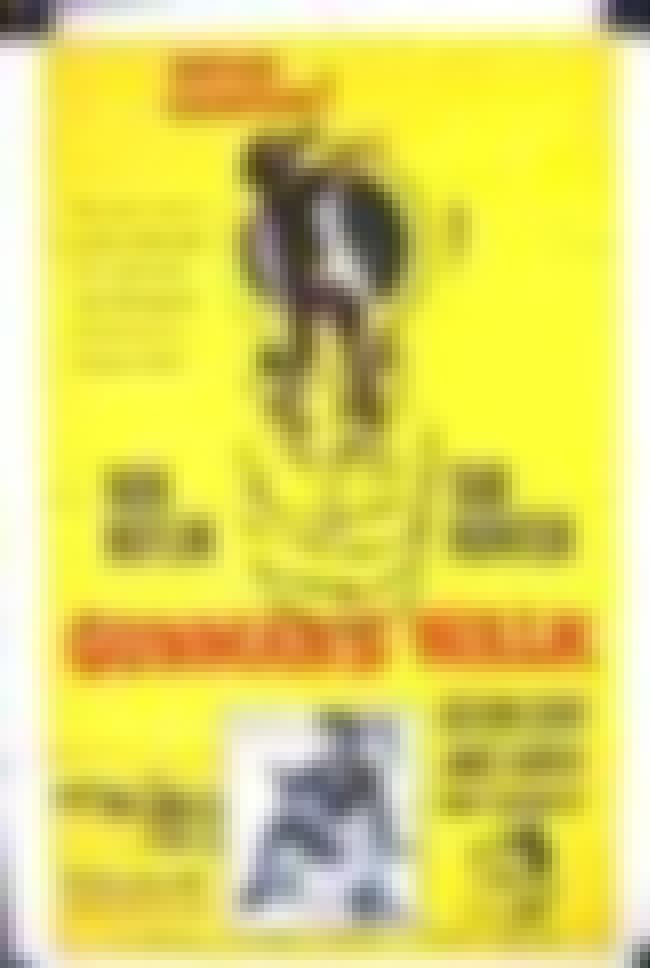 Gunman's Walk is a film directed by Phil Karlson released on July 1958. ...more on Wikipedia
Actors: Tab Hunter, Van Heflin
Initial Release: 1958
Directed by: Phil Karlson
see more on Gunman's Walk
Santa Fe Trail is a 1940 American western film directed by Michael Curtiz and starring Errol Flynn, Olivia de Havilland, Raymond Massey and Ronald Reagan. Written by Robert Buckner, the film is about the abolitionist John Brown and his fanatical attacks on slavery as a prelude to the Civil War. Subthemes include J.E.B. Stuart and George Armstrong Custer as they duel for the hand of Kit Carson Holliday. The film was one of the top-grossing films of the year, being the seventh Flynn–de Havilland collaboration. The film also has almost nothing to do with its namesake, the famed Santa Fe Trail, except that the trail started in Missouri and the railroad could be built only after the Army drove ...more on Wikipedia
Actors: Ronald Reagan, Olivia de Havilland, Errol Flynn, Raymond Massey, Van Heflin, + more
Initial Release: 1940
Directed by: Michael Curtiz
Also Ranked
#34 on The Best US Civil War Movies Ever Made
#24 on The Best '40s Western Movies
#49 on Free Movies! The Best Films in the Public Domain
see more on Santa Fe Trail