Unspeakable Times
The Deadliest Vehicle-Ramming Terror Attacks In History

One of the deadliest trends of the last decade is the rise of vehicular mass murder incidents. These attacks occur when an individual drives a car into a crowded area with the intent of killing a large number of people. As more and more radicalized political movements emerge worldwide, the worst vehicle-ramming incidents are often related to terrorism. Unfortunately, terrorist attacks with vehicles are becoming more common, and governments are scrambling to find a solution to this deadly plight. Cities as diverse as New York, Tel Aviv, and Beijing have all fallen victim to these tragic attacks.
When talking about these attacks, it's important to note that these incidents are more than just vehicular manslaughter. These are concentrated efforts to kill as many people as possible, and they are largely meant to further the killers' extremist political or religious agendas. Terrorist attacks like these are meant to inspire fear in the population through brute force guerrilla tactics. Dozens of people have been killed in these vehicle rammings to date, and hundreds more have been injured as a result. The installation of bollards and barricades is a potential solution to the issue, with New York alone installing roughly 1,500 bollards throughout the city, but the question of how to thwart terrorist attacks is still a topic of discussion and debate. Only time will tell if these measures will be enough to end this deadly trend for good. For now, all we can do is pay our respects to the victims of these terrible tragedies.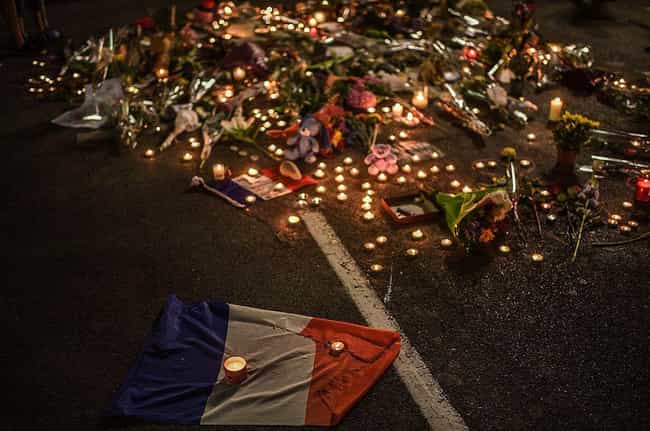 Deaths: 86
Injuries: 434
On July 14, 2016 in the seaside town of Nice, France, thousands of people had gathered to enjoy a fireworks display celebrating Bastile day when a truck suddenly started driving through the crowd. The attack resulted in 86 confirmed deaths and as many as 434 injuries. The truck drove for roughly 1.25 miles before the police shot down the killer near a luxury hotel. This attack is considered the deadliest vehicle attack in modern European history. The Islamic State later claimed responsibility.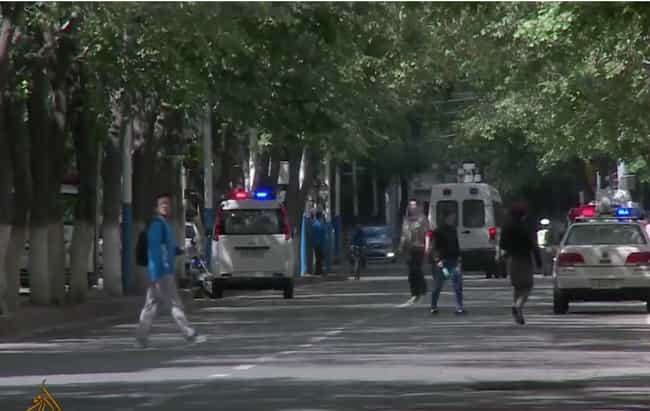 Deaths: 43 (including the four assailants)
Injuries: 90+
During the morning hours of May 22, 2018, two SUVs attacked a busy outdoor market in the Chinese city Ürümqi. The victims had been shopping at the market when an SUV tore through the street and started running people down. Moments later, another SUV showed up and its passengers began throwing miniature explosive devices out of the windows to escalate the carnage. The cars then collided, setting off a massive explosion that rocked the neighborhood. The assailants were Uighur separatists, members of an ethnic group native to Western China.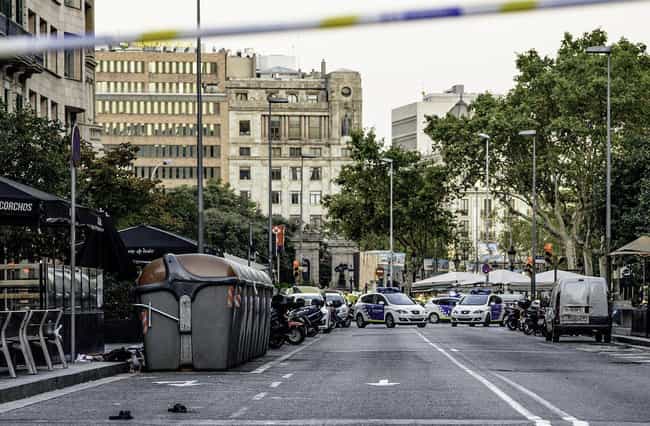 Deaths: 16
Injuries: 131
A terrorist plot in Barcelona and Cambrils left 16 dead and over 100 injured after a group of terrorists drove vehicles through two crowded tourist destinations. The assailants used a passenger van in Barcelona and a car in Cambrils to carry out the attacks. According to the Islamic State, the terrorists involved were members of the extremist organization. Police shot four of the assailants on the scene and later apprehended and shot a fifth who had fled.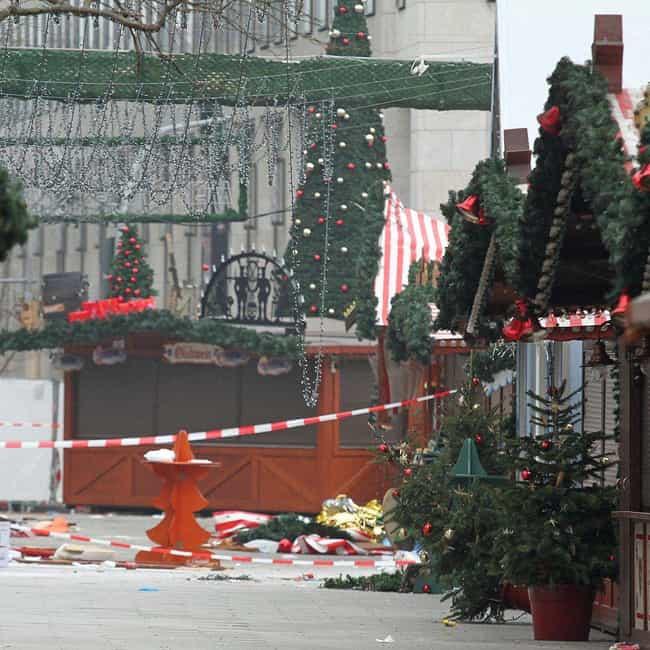 Deaths: 12
Injuries: 56
An Islamist extremist, Anis Amri, was responsible for this attack on a German Christmas market that left dozens injured and 12 dead. On December 19, 2016, Amri stole a truck in Poland, killing the driver in the process. He then proceeded to drive to Berlin, where he plowed through a Christmas market and killed 12 people. After the initial incident, Amri fled. Four days later, however, police found him in Milan and shot him to death.