Unspeakable Times
12 Vengeful Mistresses Who Made Their Jilting Lovers Pay

Updated June 14, 2019
95k views
12 items
Hell hath no fury like a woman scorned, and the following women prove that to be true. These spurned mistresses were treated as side pieces before they grew tired of being second best and lashed out.
Things tend to get complicated in love triangles. When forbidden relationships meet with jealousy and broken hearts, emotions run high. While many of these mistresses were once attractive and alluring to their lovers, sooner or later these affairs all spiraled out of control. The result? Vengeful mistresses with a murderous rage.
These are women who took justice into their own hands, they're mistresses who made their lovers pay.
Amy Fisher Shot Her Lover's Wife In A Jealous Rage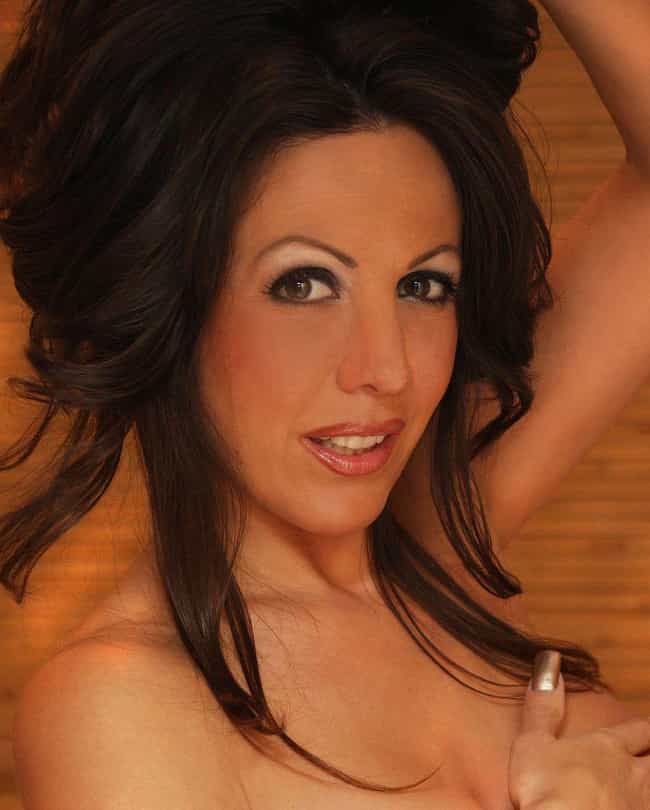 In a case that rocked the headlines and the made-for-TV movie of the week circuit back in 1992, 16-year-old Amy Fisher walked onto the doorstep of the Buttafuoco home in Long Island, New York. After telling the woman of the house Mary Jo that her husband, auto shop owner Joey, had been involved in some rather illicit behavior, Fisher shot the woman point-blank in the head. The mistress in question was in fact Fisher herself, who had been sleeping with the 37-year-old man for about six months prior to the crime. Though Joey initially denied this affair, he later admitted his indiscretions in court and was subsequently sentenced to six months in jail for statutory rape. The media rather salaciously dubbed Fisher "The Long Island Lolita."
Years later, the Buttafuocos separated, Joey and Amy reconciled (and maybe rekindled their romance to stretch the cash cow a little further). Fisher went into a journalism career, which was briefly derailed for a stint in the porn business after her husband at the time leaked a sex tape of the pair.
Cai Xia Liao Murders Her Lover's Wife And Four-Year-Old Grandson
Cai Xia Liao and Brian Mach were lovers for three years. Mach was a married man with adult children and a four-year-old grandson named Alistair. Despite this, Liao carried on the affair hoping that one day Mach would leave his wife Mai for her.
Liao also had an ulterior motive. Mach was an Australian citizen and Liao was a Chinese national. If Mach was to marry her, she would've gained Australian citizenship. When he chose Mai over Liao, Liao snapped. First she blackmailed him, and when that didn't work, she threatened him.
Then in 2015, Liao went to Mach's Melbourne home. There she found Mach and his grandson Alistair. She bound and gagged Mach and then took a pair of gardening sheers and murdered the boy in another room. For hours she waited until Mai came home from work, and when she did she murdered the 61-year-old woman. She then forced Mach to look at the garden sheers while recounting the details of her crimes.
"I begged her to hurt me, not my family," Mach wrote in a victim's statement. "I heard the last sounds of my wife and my wife's voice and all of a sudden it was quiet."
Liao was sentenced to life in prison, and Mach's family disowned him.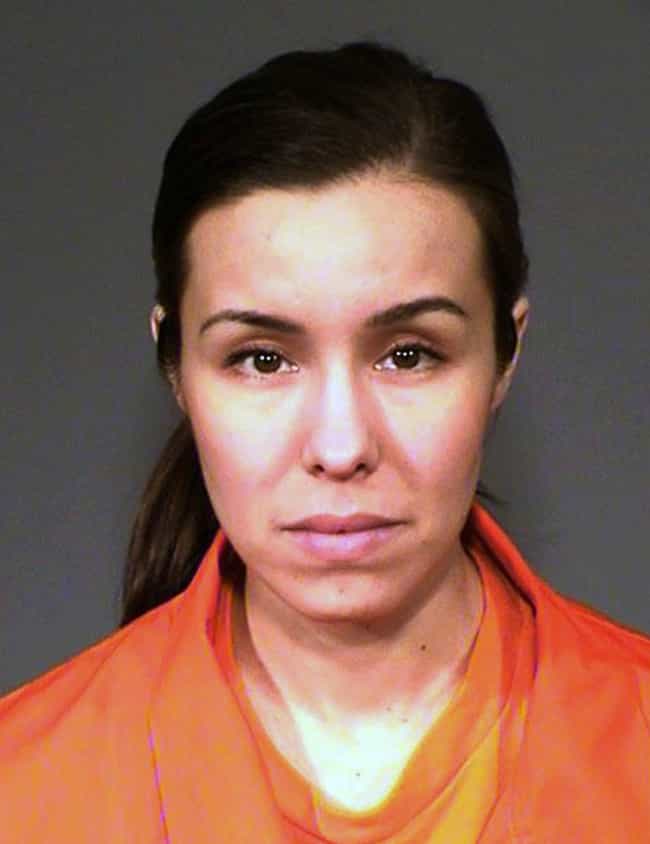 In June 2008, Travis Alexander was supposed to go on a work-related trip to Cancun. In the beginning of that year, Alexander told his company that his then-girlfriend, Jodi Arias, would be joining him. By April, he asked to change his travel companion to a different woman. This other woman in his life caused Arias to go into a murderous rage and kill Alexander.
Jodi Arias and Travis Alexander began dating in 2007, after meeting at a conference in Las Vegas. Arias moved from California to Arizona to be with Alexander, and then returned to California again when they broke up in 2008. The two shared a rough sex life that continued after their break-up, right up until Arias murdered Alexander in the shower, stabbing him multiple times, slashing his throat from ear to ear, and finally shooting him in the head. Photos were later recovered that show Alexander and Arias in sexual poses moments before the murder.
Prosecutors argued the murder was premeditated, as Arias stole a gun from her grandparent's home, rented a car, and drove it down to Arizona. Arias changed her story multiple times, originally stating she wasn't in Arizona, and finally claiming that she killed Alexander, who had abused her, in an act of self-defense.
Friends of Alexander claimed that Arias was a sociopath who Alexander wanted out of his life, pointing to previous incidents where she stalked him and slashed his tires. One friend in particular recalls Arias after their break-up, stating, "I love him too much. I can't be with him just being his friend. If I'm not his girlfriend, then I can't be around him." Arias was sentenced to life in prison in 2015.
Harmohinder Sanghera Killed Her Lover's Wife And Unborn Baby In A Fit Of Rage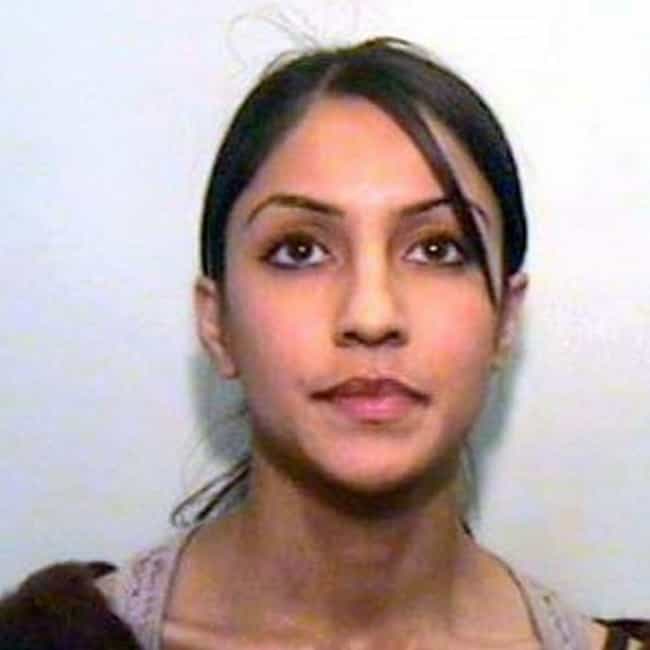 Harmohinder Kaur Senghera, 23, was a dentistry student studying at Birmingham University in Manchester, England. She was also involved in a secret relationship Sair Ali - despite his recent marriage. The two had been lovers for nearly two years before Ali married his wife Sana through an arranged marriage. But when Sana became pregnant with the couple's baby, things drastically changed.
In May 2007, she allegedly stabbed Sana to death, killing both her and her unborn child. In an attempt to get away with the crime, she staged it as a suicide. Though there was one fatal flaw in her plan - because of her manic slashing of Sana, she had cuts to her own hands. A neighbor also saw her leave the couple's house. She was sentenced to life in prison. There is some speculation whether Senghera actually killed Sana. Senghera herself said she visited Sana to confront her about the affair, but did not kill her.