Dating in the Victorian era in America and in Britain meant navigating through a fog of modesty, prudence, ritual, corsets, top hats, calling cards, and your inner voice feverishly whispering etiquette book platitudes: "There is no propriety in voluntarily prolonging your ride, with a young gentleman, till after dark!" "Nothing can take the place of true genuine manhood!"
Etiquette books were all the rage at the time, advising men and women on Victorian courtship rituals and what it means to be a proper lady or manly gentleman. Maintaining relationships in the Victorian era meant deciphering the often bewildering code: How does a gentleman walk with a lady? (Closest to the mud.) Can a lady accept gifts from a gentleman? (Never.) May we speak while we dance? (How dare you even ask.)
This list is a tour of romance in the Victorian era guided by firsthand examples lifted straight out of these books (which are now in the public domain, if you're looking to live your life as a neo-Victorian). Enjoy, but please: maintain your propriety.
Photo: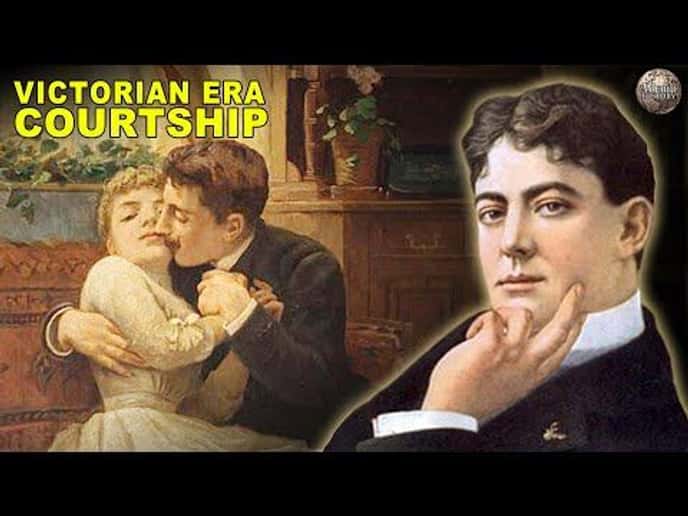 A Lady Never Calls on a Gentleman

Decorum: A Practical Treatise on Etiquette and Dress of the Best American Society (1882) is very clear on this point: "It is not only ill-bred, but positively improper to do so." The only exceptions are of the non-romantic variety; i.e., "professionally or officially."

Men, however, have a bit more freedom, especially if the lady is already spoken for: "Gentlemen are permitted to call on married ladies at their own houses." But there's a catch: "never without the knowledge and full permission of husbands." Surely that rule was never abused, right?