Button Mash
14 Video Games That Totally Deserve A Rerelease Or Remake

3.2k votes
733 voters
15k views
14 items
List Rules Vote up the games you'd most like to play in HD.
If you were a kid with a gaming system that grew up in the late '90s to the mid-2000s, chances are you've played some genre-defining titles that made an impact on the industry, but were left behind by their developers after the fact. A lot of this is due to an industry-wide increase in microtransactions and the notion that bonus DLC is an acceptable replacement for a complete game. Other times, games are just too dated and need a total revamp - this is especially true for GameCube and Nintendo 64 titles. But wouldn't you love to see some of those classic old games rereleased? Check out this list of video games that should be rereleased or get an HD remake!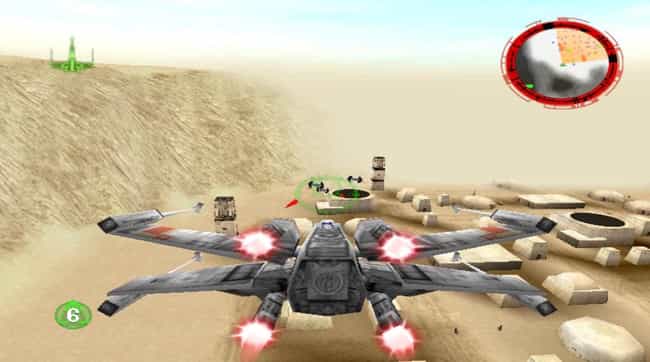 Since the Disney buyout of Lucasfilm in 2012 ushered in massive layoffs of developers at LucasArts and the multi-year license with EA Games went into effect, there really haven't been any fantastic Star Wars games of note. What we have seen is honestly kind of half-assed. A handful of Star Wars: The Old Republic expansions that effectively take place in the Legends timeline, and Star Wars Battlefront, which is graphically beautiful, but substantially hollow, falling victim to DLC syndrome.
Given the nature of Disney and Lucasfilm and their desire to keep the new Star Wars canon wrapped up in a tight little bow, a revival of the Rogue Squadron series would be the perfect solution. Single-player missions that strictly follow the canon timeline not only provide an immersive experience for canon junkies, but it acts as a gateway for casual players to explore the richness of the Star Wars universe while flying an X-Wing as Luke, Wedge, Poe, or even Wexley.
see more on Star Wars: Rogue Squadron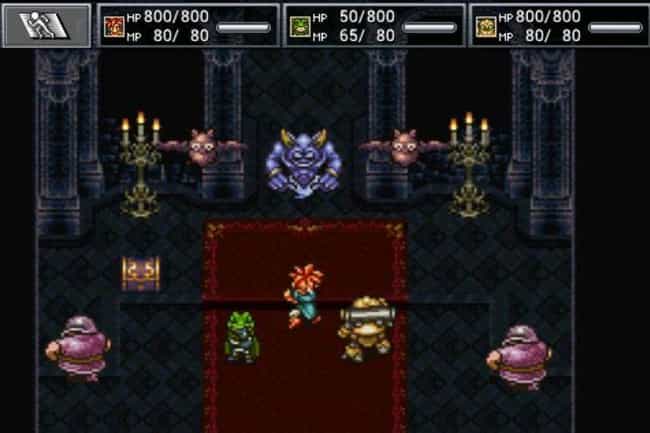 Chrono Trigger was released in 1995 and is regarded as one of the best games of its genre, spawning fan campaigns for both official HD remakes and unofficial. One such fan remake, Chrono Resurrection, went so far as to release a playable version depicting fully rendered 3D models and characters from the original game. Square Enix quickly put a stop to this by filing a cease-and-desist order but hasn't really touched the property since.
Presently, the game is available on iOS and Android, but it's still in its SNES graphic glory, or lack thereof. For a game that has such a following behind it, this surely deserves to be looked at for a future HD rerelease.
see more on Chrono Trigger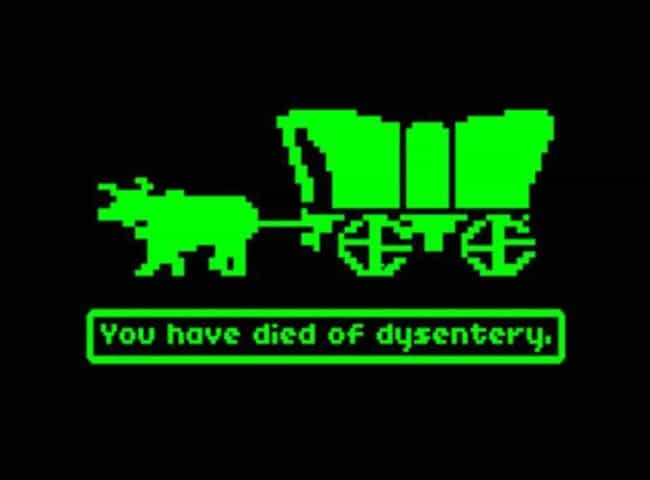 Yup. After the (amazing) tabletop version of the game, Oregon Trail totally deserves a Skyrim-inspired action-adventure RPG where you get to die of dysentery in full 4k glory while dragging supplies back to your covered wagons. How ridiculous would that be?
It will never, ever happen, but there's something to be said about the notion of having a game centered around exploration for the sake of survival in a massively open world while not having to worry about preventing a cataclysm from a big bad that just makes you feel warm and fuzzy.
see more on The Oregon Trail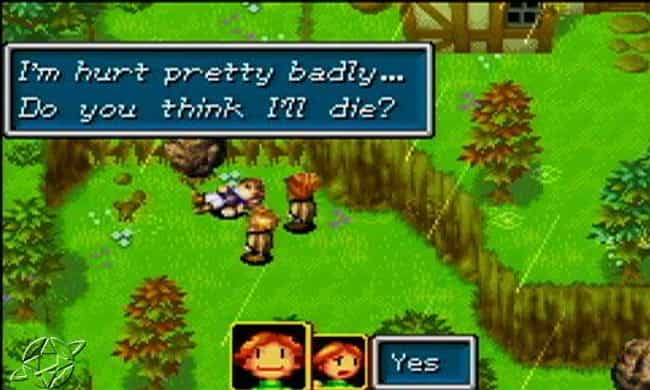 Oh dear. Golden Sun and it's sequel, Golden Sun: The Lost Age, are so good. SO GOOD. After nearly a decade of waiting and complaining, Nintendo and Camelot released a third title in the series, Dark Dawn, which fell short of capturing the magic of its processors. There was no way it could have lived up to the expectations that fans of the series had, which is really a shame. That, combined with the fact that the title came out 7 years after The Lost Age, probably made it seem like the popularity of the series had passed.
This is a series that needs to be revisited and should honestly be played by everyone, everywhere. Unfortunately, Nintendo had the bright idea of restricting distribution of these two titles, originally released on the Gameboy Advance, to the Wii U Virtual Console. Like... what? Where's the logic in that? At this point, the only thing that might revive the franchise is a full reboot that ideally keeps the same difficulty curve or simply a re-release on the 3DS or NX.
see more on Golden Sun