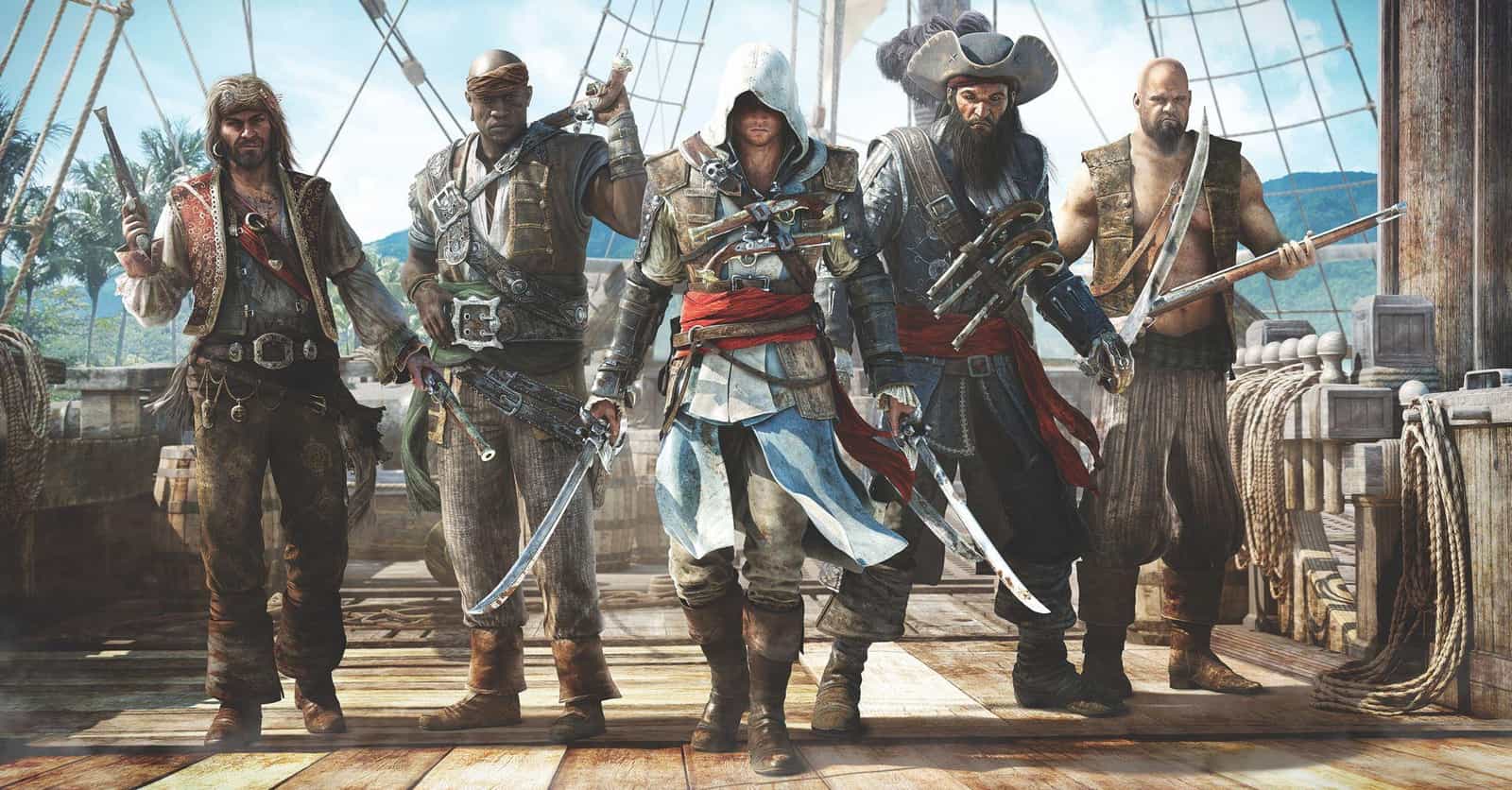 25 Video Games About Pirates That Will Make You Say 'Arrrrr!'
Over 100 Ranker voters have come together to rank this list of 25 Video Games About Pirates That Will Make You Say 'Arrrrr!'
Voting Rules
Vote up all the seafaring pirate games that are a real treasure.
Get ready for a swashbuckling adventure as we rank the best pirate games of all time. Whether you're tasked with searching for hidden treasure, commanding a small naval army, or are simply sailing the seven seas, these games are often a blast to play. Some games, like Sid Meier's Pirates! and Assassin's Creed IV: Black Flag, are loosely based on historical figures and events, while others simply take the pirate theme and sail with it. 
It's no surprise games about pirates have been so popular — looting enemy ships, plundering for gold, and conquering the high seas are the things that great games are made of. And while the pirate theme has been a mainstay in pop culture, more and more games have started taking it to a new level. 
From PC pirate games to Xbox 360 exclusives to modern games on the PS4, check out some of the best and most popular pirate video games of all time, and vote up all the titles that made you want to hoist your flag and set sail. 
---
Metacritic Score: 84

Black Flag brought the Assassins Creed franchise back to life with an exciting campaign as a pirate/assassin on the high seas. Who doesn't want to follow up an assassination by getting on your ship and singing some sea shanties? That is until you need to fight off other pirates in a massive boat battle.

Set in 1715, Black Flag takes place during a time when pirates had domain over the seven seas. Edward Kenway was young, tough, headstrong, and the perfect pirate to help conquer the Caribbean.

Released: 2013
Developer: Ubisoft Ukraine, Ubisoft Romania, Ubisoft Quebec, Ubisoft Montreal, Ubisoft Montpellier
Platform: PlayStation 3, Xbox 360, Wii U PlayStation 4,PC, Xbox One

Metacritic Score: 80

You've probably heard of the Civilization series, but those aren't the only games Sid Meier's makes. Back in 1987, Pirates! was an ambitious open-world strategy adventure game where players start as an insignificant captain and work their way up the ranks until they're are a feared sailer whose name is known across the high seas.

You'll fight, you'll plunder, and you'll do all things that make it fun to be a pirate in this game. The game was remade (thankfully) in 2004 and is still considered a classic.

Released: Nov 22 2004
Developer: Firaxis Games
Platform: OS X, PlayStation Portable, Microsoft Windows, Wii, Xbox 360

Metacritic Score: 86 (Secret of Monkey Island)

Monkey Island is a series of adventure games from LucasArts. The games are known for their humor and player-friendly qualities, with each game usually involving a new mystery on Monkey Island that the player needs to solve. Exploring the seas and interacting with other pirates (some friendly, some not so much) is the name of the game.

The player will need to navigate these interactions carefully if they are going to succeed in their mission to uncover the mysteries of Monkey Island. These games have recently been collected and most are available either for free or for a discounted price on GOG.

Released: Oct 31 1997
Developer: LucasArts
Platform: ScummVM, Microsoft Windows, DOS

Metacritic Score: 61 (Age of Pirates 2)

Age of Pirates is a series of games where the player will be dropped into an open-ended naval and land exploration RPG game. Players create their own character and customize them to fit their playstyle. Once in the game, they will be able to fight other pirates and search deserted islands for buried treasure.

With four navies to choose from (French, English, Spanish, and Dutch), you can chart new courses, explore new lands, and plunder till your little pirate heart is content.

Released: Sep 13 2006
Developer: Sea Dog, Akella
Platform: Microsoft Windows

Metacritic Score: 67

Sea of Thieves is easily one of the most exciting multiplayer pirate games available. You can hop into the world with your friends and sail the high seas while looking for buried treasure. However, you'll need to be careful because other players may try to board your ship and make you walk the plank.

It's the pirate game made for people who want to be pirates. It's a fairly polarizing game in the fact that most gamers either love it or hate it. Regardless, Sea of Thieves is updated regularly, so there is always new content for you to explore!

Released: 2018
Developer: Rare
Platform: Microsoft Windows, Xbox One

Metacritic Score: 69

Risen 2 is a fast-paced action RPG that takes place in third-person. In true pirate fashion, players explore the world, complete quests, and customize your character's abilities. As you progress through the game you gain new abilities, which definitely come in handy later on. The abilities you acquire grant new ways to approach your missions and claim more treasure, which is obviously what every pirate ever wants.

Depending on the attributes you take, you will need to approach the game in a different way. Since there are so many different styles of play, the game has great replayability.

Released: Apr 24 2012
Developer: Piranha Bytes
Platform: Microsoft Windows, Xbox 360, PlayStation 3