Button Mash
The 15 Most Difficult Video Games To Beat, Ranked By Gamers

17.8k votes
4.5k voters
354.6k views
15 items
List Rules Vote up the games that you're sure you'll never 100% beat.
If you hope to one day garner respect in convention showrooms and internet forums, there are a few video games you should say you've played. These titles are pillars of the industry, and some are nearly unanimously referred to as the best games of all time. However, there's a big difference between playing these difficult to beat games and actually finishing them.
If you're hoping to experience the best and hardest games of the last two console generations, be prepared to devote well over 100 hours to a single title. The hefty commitment can make some players feel the need to fudge the truth a little bit, as there are only so many hours in a lifetime.
A number of different factors compel people to lie about beating videogames. Some games are so challenging that they're almost impossible to beat, whereas others demand literal weeks of a player's life. This has only become more true as games have grown in size, as modern blockbusters offer countless hours of content to keep players hooked. Weigh in with your opinions on the toughest video games to finish.
Ranker may collect a commission from links on this page.
back to page 1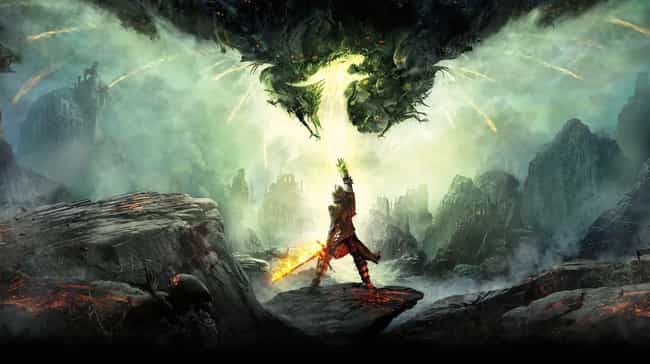 According to developer BioWare, it can take a player anywhere between 150 to 200 hours to complete all of the content in Dragon Age: Inquisition. Even if you stick to the main story, it'll still take you around 20-40 hours to reach the end. However, once you reach this point, chances are you'll be so immersed in the continent of Thedas that you'll spend countless more hours exploring the rest of the world.
While the base game is massive, there are also five expansion packs that add new storylines, missions, regions (among other things) to the core experience.
see more on Dragon Age: Inquisition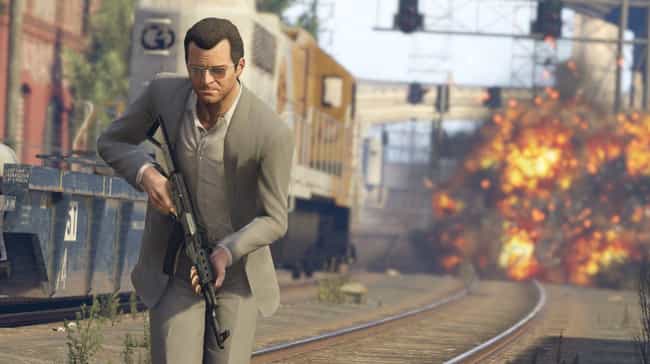 In order to 100% Grand Theft Auto V, you need to do a lot more than simply finish the story, which is very long to begin with (there are 69 story missions in total, all of which feature optional bonus objectives). You also need to complete 20 strangers and freaks missions, 14 random events, 42 hobbies and pastimes, and 16 miscellaneous tasks.
Then there are the collectible in-game challenges, such as time trials, stunt jumps, hunting missions, and hookups with random strangers. If you're hoping to complete the game, you better start sharpening your virtual tennis skills.
see more on Grand Theft Auto V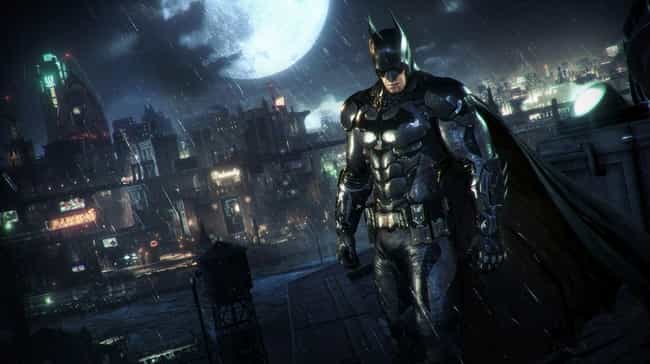 In case you're not aware, the true antagonist of the Batman: Arkham series is its collection of Riddler trophies, which are strategically hidden all throughout Gotham. While you can choose to ignore these collectibles in the first few games, Arkham Knight forces you to find all 243 of its Riddler trophies to reach the true ending, which is still a cliffhanger.
see more on Batman: Arkham Knight
According to Kotaku, the first successful 100% speedrun of The Legend of Zelda: Breath of the Wild took 49 hours to complete, which should tell you something about the game's length. For players in less of a hurry, it will take even longer time to see and do everything this massive Nintendo game has to offer.
Forget the story areas and side quests, the biggest challenge of all is staying focused on one specific task. After all, Breath of the Wild encourages players to simply explore the world, without leading them by the hand to the next objective. As a result, it's easy to find yourself walking around aimlessly, admiring Hyrule's natural beauty without a care in the world.
see more on The Legend of Zelda: Breath of the Wild