Anime Underground 11 Video Games That Should Get Anime Adaptations

360 votes
115 voters
1.3k views
11 items
Follow
Embed
List Rules Vote for the anime adaptations that absolutely need to happen.
Video games and anime go hand in hand. Both mediums rely heavily on engaging art styles, and often use visual storytelling to further their narratives. On top of that, many anime fans are also avid gamers, and popular anime series regularly receive video game adaptations.
Given their similarities, it's no surprise that some video games have already been converted into anime series. Mega Man, Kirby, and Sonic are just a few of the franchises that have spawned successful shows, and some fans are probably most familiar with the characters' TV amalgamations.
Considering the success of these shows, there are plenty of other video games that should be anime. As is evidenced by Netflix's Castlevania, even relatively obscure franchises have the potential to rope in large audiences. With this in mind, it would be exciting to see more Western-developed games — such as Overwatch — receive anime adaptations. Popular franchises could reach a wider audience by offering a corresponding anime series, and fans of the original games would surely appreciate the extra bits of story.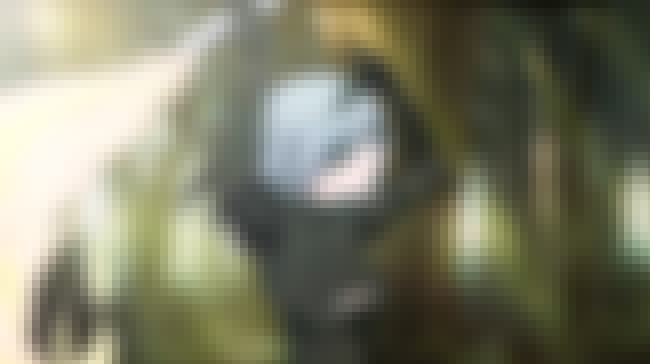 Seeing as how the game's art style is heavily influenced by Japanese animation, an anime adaptation of NieR: Automata is totally within the realm of possibility. The 2017 game is a fantastic mashup of genres, as it laces a typical third-person action game with sequences that feel more like a bullet Hell shooter.
Surpassing the expectations of fans and critics alike, the story of NieR: Automata explores the concept human agency, and asks players to question all the qualities that supposedly define humanity. On top of that, the game's soundtrack and character designs are absolutely unforgettable; the whole thing is practically begging to be reborn in anime form.
The only way to make a cult of suicidal robots led by a machine named Kierkegaard any wilder is to add in some anime insanity.
Art by Shiika Sadamasa - follow them on YouTube.
Also Ranked
#14 on The 25+ Best Video Games of 2017
#22 on The 25+ Most Anticipated Video Games of 2017

Should this adaptation happen?
see more on NieR: Automata
For those who may be wondering, the animations found in those weird CD-i games don't count as anime. The Legend of Zelda series is arguably one of the most beloved video game franchises of all time, in part thanks to its memorable cast of characters and fascinating fantasy setting.
An anime adaptation of Zelda could help make sense of the series's confounding timeline by laying out exactly how each game connects to the overall lore of the franchise. The studio in charge of the anime could make up an entirely new story about Link, Zelda, and Ganon, or they could just pick up where the manga adaptation of Twilight Princess left off. Either way, fans of the series would definitely eat the show up.
Art by salvamakoto - check him out on DeviantArt and Twitter.
Also Ranked
#35 on The Greatest RPG Video Games Ever Made
#28 on The 100+ Best Video Games of All Time, Ranked by Fans
#11 on Video Games That Should Be Movies
#12 on The Most Addictive Video Games of All Time

Should this adaptation happen?
see more on The Legend of Zelda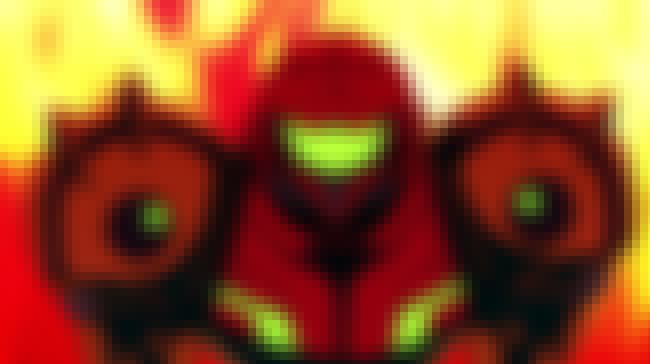 Seeing as how Castlevania and Metroid collectively spawned the "Metroidvania" game genre, Netflix should consider using the ongoing adventures of bounty hunter Samus Aran as inspiration for their next video game anime adaptation.
A Metroid anime would be packed with massive alien fight sequences and wonderfully bizarre settings. Plus, the series could pull inspiration from the 13+ video games that already exist, which would make it easy to craft the narrative of the first few seasons. The whole thing basically necessitates binge-watching.
Art by Rabbit MACHINE - follow them on YouTube.
Also Ranked
#50 on The Best Science Fiction Franchises of All Time
#42 on Video Games That Should Be Movies
#82 on The Best Video Game Soundtracks of All Time
#8 on The Best Metroid Games

Should this adaptation happen?
see more on Metroid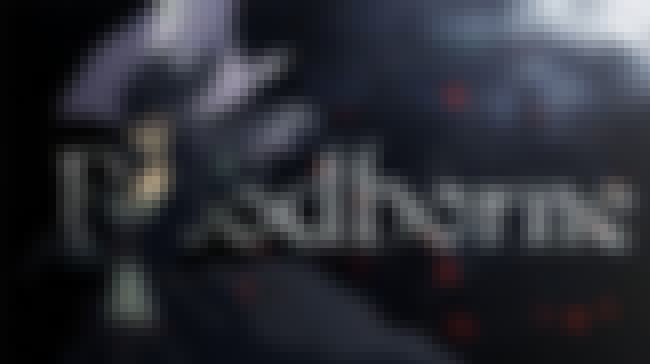 Bloodborne's world is a living, breathing nightmare. Its quick, unforgiving gameplay, sprawling dystopian setting, and challenging difficulty cause it to stand out among the PS4's library of console exclusives. While the player is free to customize their character's appearance, the real star of the show is the horrific city of Yharnam, where much of the game takes place.
There's no shortage of ruthless monsters in anime, yet few series actually present creatures that are legitimately terrifying. If Bloodborne were to be adapted, the resulting anime would certainly not have this issue; even the weakest of the game's enemies send chills down players' spines. The only anime that comes close Bloodborne is Berserk, which has caused many fans to draw comparisons between the two franchises.
Since a large portion of the game's story is only vaguely implied, the average player spends a lot of time studying the game's lore on websites run by fans. For this reason, an anime adaptation would be a great way to flesh out the story of the blood-hungry hunters, without actually including any of that information in-game.
Art by andrislolita - check out more work here.
Also Ranked
#11 on The Best Playstation 4 Games Released So Far
#20 on Hardest Video Games of All Time
#2 on The Best Playstation 4 RPGs Released So Far
#3 on The Best PlayStation 4 Fantasy Games

Should this adaptation happen?
see more on Bloodborne