Entertainment
The Best Vinay Rai Movies

62 votes
41 voters
8.6k views
8 items
List Rules Vote for your favorite movies, regardless of critic reviews or how big the role was.
List of the best Vinay Rai movies, ranked best to worst with movie trailers when available. Vinay Rai's highest grossing movies have received a lot of accolades over the years, earning millions upon millions around the world. The order of these top Vinay Rai movies is decided by how many votes they receive, so only highly rated Vinay Rai movies will be at the top of the list. Vinay Rai has been in a lot of films, so people often debate each other over what the greatest Vinay Rai movie of all time is. If you and a friend are arguing about this then use this list of the most entertaining Vinay Rai films to end the squabble once and for all.
If you think the best Vinay Rai role isn't at the top, then upvote it so it has the chance to become number one. The greatest Vinay Rai performances didn't necessarily come from the best movies, but in most cases they go hand in hand.
List ranges from Kodai Vidumurai to Unnale Unnale and more.
"This list answers the questions, "What are the best Vinay Rai movies?" and "What are the greatest Vinay Rai roles of all time?"
back to page 1
Dam 999 is a 2011 3-D science fiction disaster film. It is an English language UAE-Indian co-production film produced by BizTV Network, UAE and directed by Sohan Roy. The film is based on the award winning short documentary DAMs - The Lethal Water Bombs. and the Banqiao dam disaster of 1975 that claimed the lives of 250,000 people in China and anticipated calamity for outdated dams in the world. The film falls in the category of an emotional thriller. The ancient Indian concept of Navarasas, or the nine human emotions, are represented by an assortment of actors from India and Hollywood. The movie also portrays the concepts of Ayurveda as well as lost love against the backdrop of the story of ...more on Wikipedia
Actors: Ashish Vidyarthi, Vinay Rai, Rajit Kapur, Linda Arsenio, Vimala Raman, + more
Released: 2011
Directed by: Sohan Roy
Agree or disagree?
see more on Dam 999
Kodai Vidumurai is an upcoming Tamil language film directed by Kathir. Kodai Vidumurai, which will focus on this period, is a happy, romantic comedy. ...more on Wikipedia
Actors: Nassar, S. P. Balasubrahmanyam, Vinay Rai, Srikanth, Shaam
Released: 2008
Directed by: Kathir
Agree or disagree?
see more on Kodai Vidumurai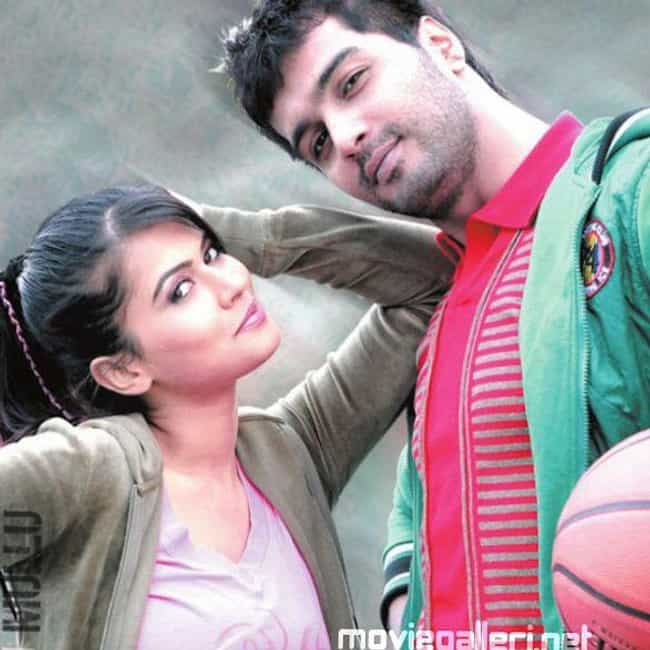 Mirattal is a 2012 romantic film directed by R. Madhesh starring Vinay Rai, Sharmila Mandre and Prabhu in the lead roles with Rishi in a cameo. A remake of the successful Telugu film, Dhee, the film was released on 2 August 2012. ...more on Wikipedia
Actors: Prabhu, N. Santhanam, Vinay Rai, Pandiarajan, Pradeep Rawat, + more
Released: 2012
Directed by: Ramana Madhesh

Agree or disagree?
Nootrukku Nooru is an upcoming Indian Tamil-language film. ...more on Wikipedia
Actors: Sneha, Sandhya, Raai Laxmi, Vinay Rai, Neelima Azeem, + more
Directed by: Selva
Agree or disagree?
see more on Nootrukku Nooru