Culture
23 Vintage Flight Attendant And Air Travel Photos From The Glamorous Jet Age

Updated June 5, 2017
3.4k views
23 items
Vintage air travel photos depict an era of flight completely different from the airplanes and attendants of today. In modern times, airlines added a couple inches to the hemline of old flight attendant uniforms, while retroactively taking a couple inches from customers' seats. Passengers stuffed as tightly as possible into tin cans flying 39,000 feet above the ground has become the norm, a sharp twist from the spacious and glamorous airlines of the past. Back in the day, air travel used to only be accessible to the upper class, resulting in lavish and roomy airplanes that look markedly different from today's crowded and dirty airports. Apparently, to the airline industry, as accessibility increases customer service decreases.
In these vintage air travel pictures, airline chefs doled out fresh Charcuterie while seats had enough room for mom and her kids to read a story side-by-side, comfortably. Flight attendants in the '60s weren't the underpaid, undervalued workers they are today. The position stood as a symbol of class and was highly coveted by young women (who were willing to show some skin). Though some things are better left in the past, the airlines of old might be, like chokers, Doc Martens, and Britney Spears, worth bringing back.
Super Chic And Ultra Babely '60s Flight Attendant Uniforms On Pacific Southwest Airlines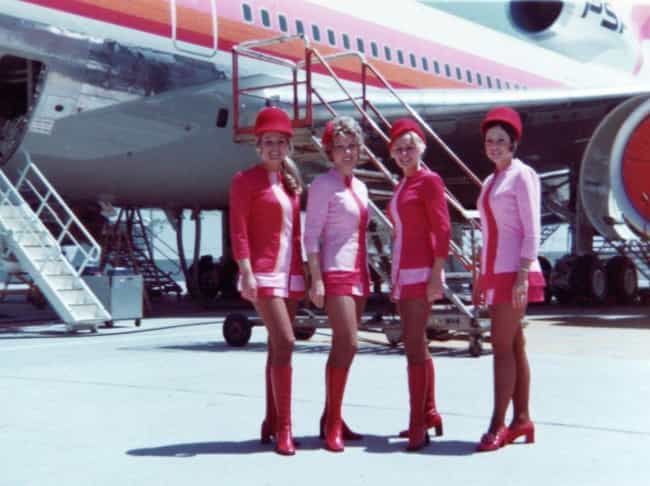 Is That Fresh Charcuterie On A 1970s Scandinavian Airlines Flight? This Is Not A Joke!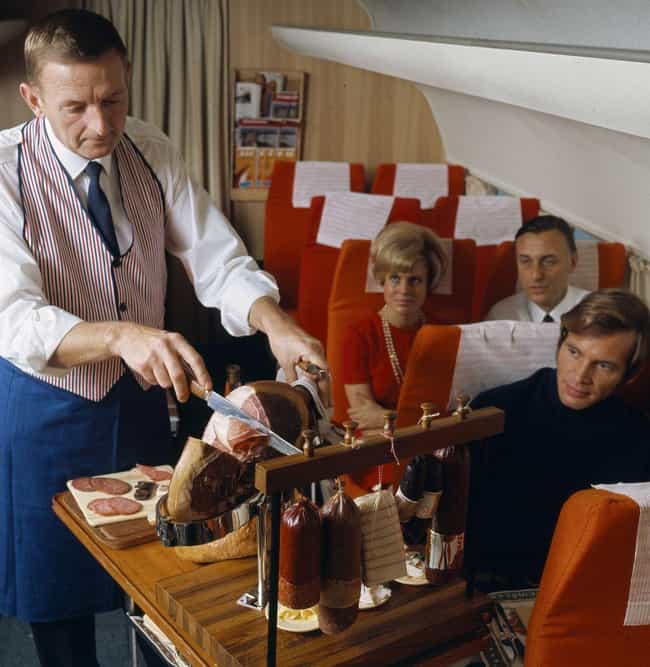 Apparently, Flights Didn't Always Have A Dress Code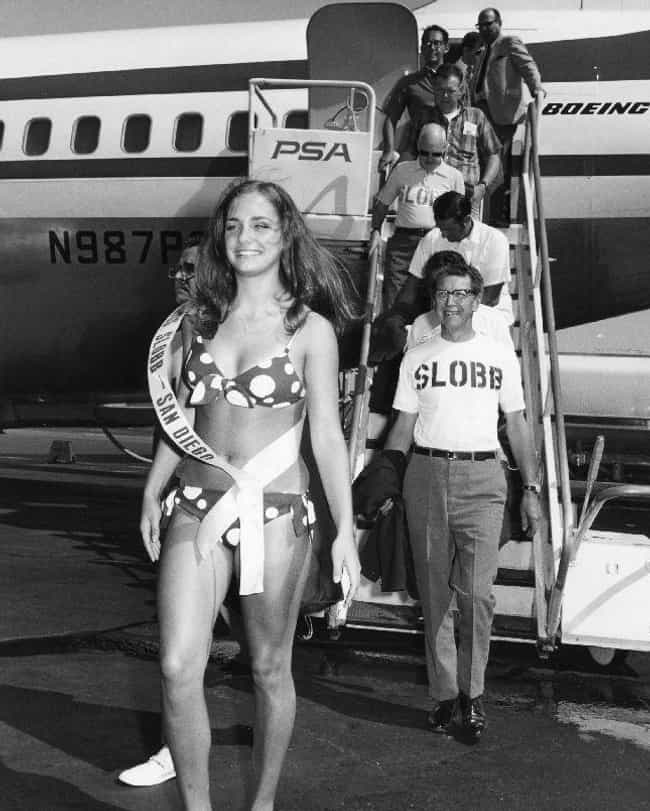 Everyone Expected A Bag Of Peanuts