READ

The Most Violent Inmate-On-Inmate Murders

Prison politics get complicated just like politics on the street. However, unlike politics on the street, when opposing groups clash in prison, murders behind bars frequently occur. Nonetheless, in many respects, institutional life mirrors life on the outside. Still, there are some notable differences in the incarcerated life compared to life on the outside. For instance, correctional facilities are usually occupied by only one gender. Additionally, inmates do not have to worry about everyday chores such as grocery shopping, cooking, paying rent, or paying a mortgage. Nevertheless, in a lot of ways, institutional life is a microcosm of society and the people on the outside.
However, the norms of an incarcerated life differ in that rarely are differences embraced, and rarely do violent inmates think before they act. Often, the microcosm of prison life reminds us of humanity's worst traits, and it reminds us that for as far as we believe that we have evolved, humankind has a long way to go, and prison inmate killings serve as evidence of our most base desire for control.
Inmates have prison-only currency, inmates have their hierarchy of authority inside housing units and in prison yards, and inmates have their ways of dealing with problem inmates, and this usually involves prison violence. Whether a prison gang puts a hit on another inmate, or an inmate feels disrespected by another inmate, life inside a correctional institution can turn violent fast. Weapons aren't readily available in prison, so when an inmate gets the idea that he or she is going to murder another inmate, those inmates get resourceful with finding and creating weapons, and the methods of murders in prison are often savage.
Thomas Silverstein Stabbed Another Inmate To Death And Dragged His Corpse Around The Prison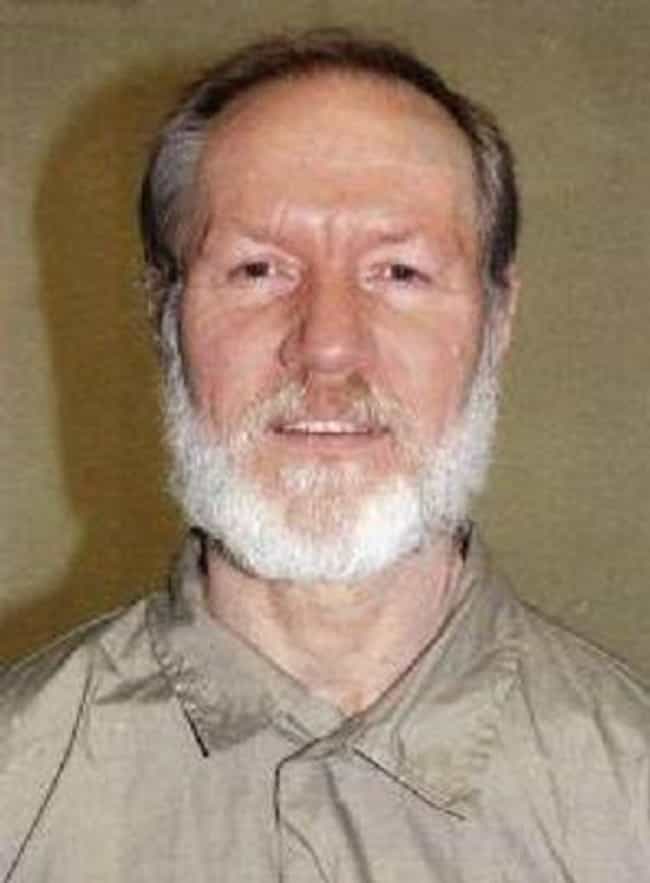 As a former shot-caller in the Aryan Brotherhood, Thomas Silverstein is a notorious inmate in the federal prison system. The Aryan Brotherhood is a "blood-in" and "blood-out" prison gang. Silverstein gained status as a shot-caller in the Aryan Brotherhood after stabbing inmate Danny Atwell to death at USP Leavenworth in February 1979 (although the conviction for this got overturned). Silverstein was serving a 15-year sentence for armed robbery at the time.
Silverstein subsequently received a transfer to the Control Unit, AKA solitary confinement, at USP Marion, Illinois, which was then a maximum security facility. In November 1981, while housed in the Marion Control Unit, Silverstein violently murdered inmate Robert Chappelle. Silverstein and another inmate, Clayton Fountain, brutally strangled Chappelle to death with a cord as Chappelle's head pressed against the cell bars.
But Silverstein didn't stop there. Fearing retribution from Raymond "Cadillac" Smith, a friend of Chapelle's, Silverstein and Fountain killed Smith, too. Former Washington Post reporter Pete Earley writes,
"[Silverstein and Fountain] broke out of an exercise area and caught Smith as he was leaving a shower area. They stabbed him 67 times and then dragged his body up-and-down the prison tier so that other prisoners, still locked in their cells, could see the bloody corpse."
This incident sparked the creation of the first Supermax prison in the United States.
Christopher Scarver Clobbered Jeffrey Dahmer To Death With A Metal Weight
On November 28, 1994, Christopher Scarver, who was serving time for mudering his former boss, doled out a bit of inmate-style vigilante justice at Wisconsin's Columbia Correctional Institution. On that date, correctional staff escorted inmates Christopher Scarver, Jeffrey Dahmer, and Jesse Anderson to clean a restroom area. Instead, Scarver confronted Dahmer about Dahmer's notorious crimes of cannibalism, which involved young men. During the confrontation, Scarver crushed Dahmer's skull with a metal weight bar from the prison weight room. Scarver then located Anderson, who was serving a life sentence for the homicide of his wife, and Scarver killed Anderson the same way. According to The New York Post,
"Scarver believes it was no accident that he ended up alone with Dahmer — since prison officials knew he hated the madman and they wanted him dead.

"'They had something to do with what took place. Yes,' said Scarver, noting that the guards disappeared just before he clobbered Dahmer with the 20-inch, 5-pound metal bar."
Scarver heard voices and believed God ordered him to murder Dahmer and Anderson. After the killings, Scarver was transferred out of Wisconsin's system and moved to the federal system at the Administrative Maximum Security Institution in Florence, Colorado.
Troy Kell Stabbed Lonnie Blackmon In The Eyes Nine Times - And It Was Caught On Camera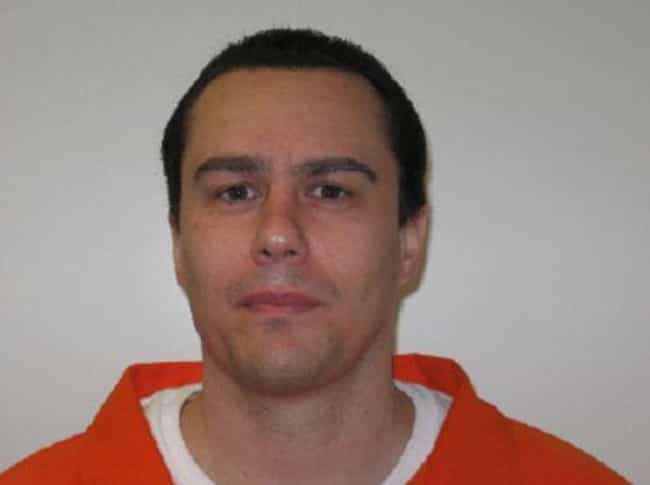 In 1986, Troy Kell murdered two Canadian tourists in Las Vegas. He was tried, convicted, and sentenced to two life sentences for these crimes. Soon after, he received a prisoner exchange transfer to the Central Utah Correctional Facility in Gunnison, Utah, from the Nevada Department of Corrections. On July 6, 1994, Kell and an accomplice attacked inmate Lonnie Blackmon. Kell's accomplice held Blackmon on the ground while Kell stabbed Blackmon 67 times with a homemade knife. According to the Salt Lake Tribune,
"Kell, a white supremacist, yelled 'white power' while wiping the blood of Blackmon, an African-American, from his hands as other inmates cheered. Kell stabbed Blackmon nine times in the eyes, a tactic [Assistant Utah Attorney General Thomas] Brunker said was done to ensure the victim experienced the most excruciating pain possible."
Institutional CCTV cameras recorded the vicious homicide. Kell was tried, convicted, and sentenced to death for the murder of Blackmon.
Joseph Druce Strangled John Geoghan, A Former Catholic Priest, Then Jumped Up And Down On His Corpse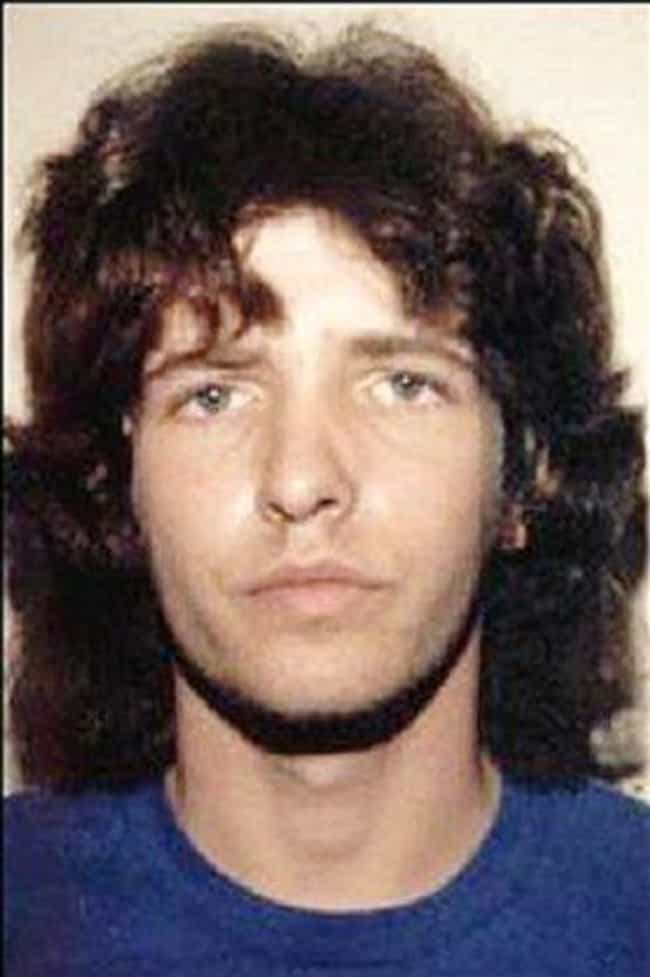 Souza-Baranowski Correctional Center in Shirley, Massachusetts, gained notoriety when inmate Joseph Druce violently killed defrocked Catholic priest John Geoghan. Druce was serving a life sentence for a different murder, while Geoghan was imprisoned for groping a 10-year-old boy.
On August 23, 2003, Druce followed Geoghan into his cell. Once inside, Druce tied Geoghan's hands behind his back, gagged him, and strangled Geoghan to death. After the strangulation, Druce jumped from a bed in the cell onto Geoghan's motionless body several times. Druce explained that he decided to kill Geoghan because of the former priest's cavalier attitude toward his crimes. Druce also claimed he was abused as a child, which only heightened his animosity toward Geoghan.