Music
The Best Musicians Who Don't Exist in Real Life

Updated May 27, 2020
28k votes
5.2k voters
430.3k views
28 items
Music snobs love to complain that artists they don't like are "fake" - that they look or sound too manufactured. But what if your favorite musician or band is fake by definition? As digital and holographic technologies have gotten more popular, there's been a dramatic rise in bands and performers who don't exist in real life at all.
What is a virtual band? Cartoon rock stars like the Archies and Jem and the Holograms have been entrancing tykes and tweens for decades, releasing chart-topping albums and filling up our TV screens with radical music videos. These days, virtual bands, and virtual pop idols, have become a huge craze in Japan, and are slowly but surely making their way to America.
Who's your favorite virtual musician? Animated pop idol Hatsune Miku started off as a spokesperson for Japan's Vocaloid software and gradually transformed into a musical icon in her own right. Today, Miku packs huge stadiums full of screaming fans, who pay big bucks for the privilege of watching their #1 diva perform "live" in the form of a mirror-projected hologram.
Soon we may see the day when hologram-projected concerts are the norm. What pop star wants to take the time and effort to actually get up on stage and do a show when the whole thing can be pre-recorded and staged without them? For now, in honor of the currently rising trend of virtual pop idols, here's a retrospective of the best, most popular virtual musicians ever.
Vote up your favorite fictitious bands below to decide just which virtual musician is the best of all time!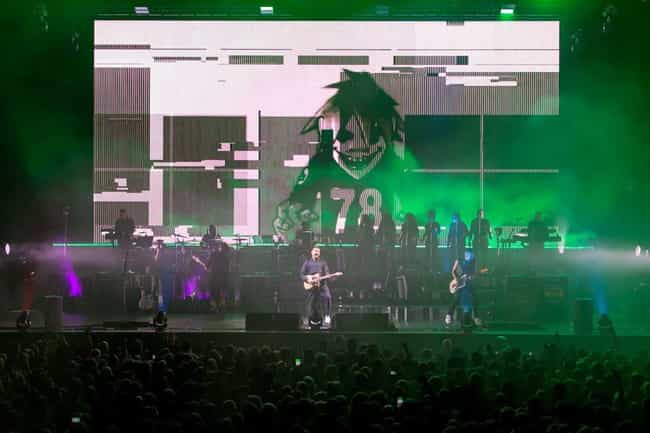 Bursting onto the scene with their hit "Clint Eastwood," virtual experimental rap group Gorillaz have maintained a position of cultural prominence ever since. The group was created in 1998 by two Brits named Damon Albarn and Damon Hewlett.
Would you listen in real life?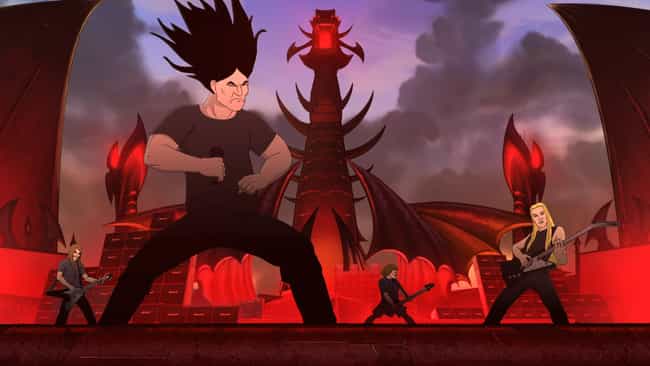 As seen on the Adult Swim show Metalocalypse, Dethklok was created by humorist and animation mastermind Brendon Small. Basically, Dethklok is the most brutal heavy metal band on earth, and the intensity of their music often causes injury, insanity, and spontaneous natural disasters. They also created an entire metal album that is only for fish. Recently, a live-action version of Dethklok was created out of actual, living humans so that the band could perform live.
Would you listen in real life?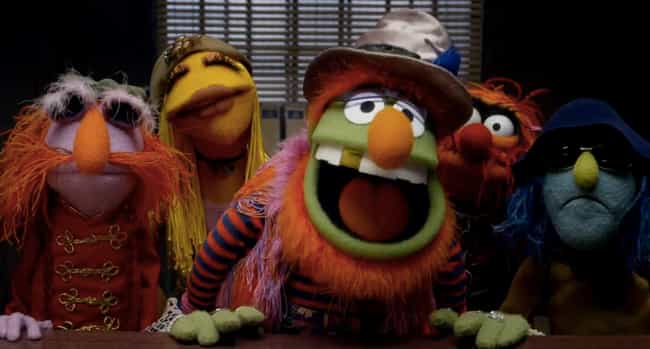 If Dr. Teeth wasn't secretly one of your favorite Muppets, then you might just be lying to yourself. Simultaneously a hilarious parody of hippie culture and a genuinely rockin' psych folk oddity, Dr. Teeth and the Electric Mayhem were one of the greatest parts of the original Muppet Show, and are still a highlight of each new Muppets film.
Would you listen in real life?
Nigel Tufnel, David St. Hubbins, and Derek Smalls have been at it for decades, playing sold-out live shows, starring in an acclaimed documentary, and releasing three studio albums. Except that they are, in fact, Christopher Guest, Michael McKean, and Harry Shearer, master improvisers parodying intellectually bereft '70s and '80s metal. They've kept the joke running long, long after the "rockumentary" This Is Spinal Tap, effectively doing rock and roll better than most of the bands they were making fun of in the first place.
Would you listen in real life?