Total Nerd
Visually Stunning TV Shows That Are Trash

1.3k votes
513 voters
13.6k views
14 items
List Rules Vote up the shows that you would watch for the visuals but not the plot.
Thanks to advances in cinematography and special effects, television series have become more dazzling than ever. Visually stunning TV shows abound but, sometimes, interesting storylines and character development are sacrificed for flashy action sequences, immersive set designs, and vivid fashion choices. While newer TV series are unmatched in having the best visuals, they often lack substance underneath their ornate graphics.
Whether it's a remake, a glimpse into the life of a comic book superhero, a period drama, or a fantastical science fiction show, being visually stunning will only take a TV series so far. This list pulls together TV shows that, while striking, are regularly criticized for poor scripts, weak acting, and unsatisfying narrative developments.
Which one has the most eye candy and the least intrigue? Which one could you stare at for hours while caring less about what transpires?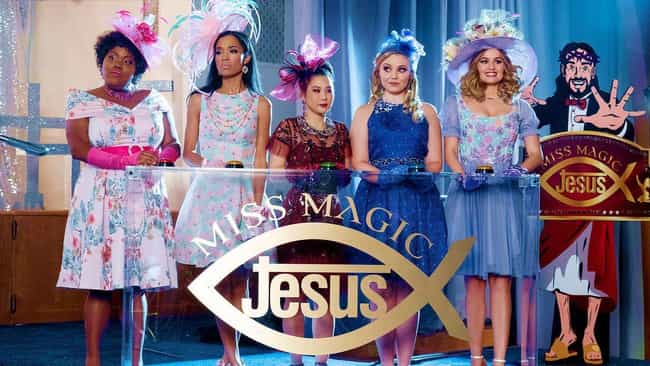 Any television show about beauty pageants will have some pleasing and glittery visual elements. Pageantry, after all, is high drama in a high, feathery hat. Netflix's Insatiable - about a 17-year-old who loses a lot of weight and then becomes a pageant contender - has nothing else going for it besides this ocular extravagance.
Pitched to audiences as a high school satire, the show instead depicts teen life as utterly bleak. It fails as a satire because it has no depth, and its script portrays all high school students as inherently mean-spirited and superficial. Whatever joke Insatiable's writers are trying to make never comes close to reaching its punchline.
Actors: Debby Ryan, Dallas Roberts, Christopher Gorham, Erinn Westbrook, Michael Provost, + more
Premiered: 2018

Is this beautiful but awful?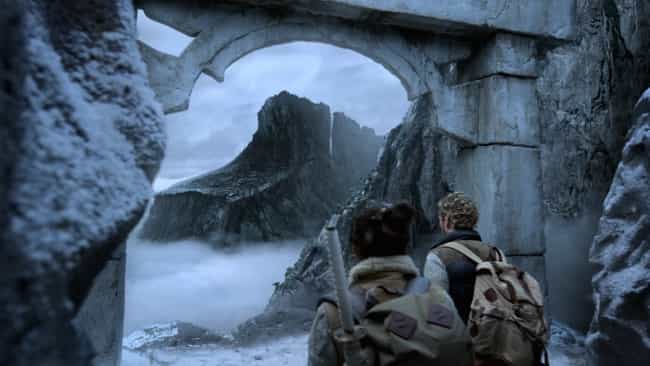 Netflix's Iron Fist fixed some of its problems with pacing and plot development in its second season, but the show still suffers from feeling bland and conventional. Danny Rand's environment may be visually remarkable, but Finn Jones's portrayal of the Marvel superhero leaves many viewers wanting more.
Considering how much time and money was put into conceptualizing the New York City that Iron Fist is tasked with defending, the show's action should unfold with as much detail and drama. Unfortunately, it doesn't.
Fans begrudgingly stayed on board with Iron Fist in anticipation of the Marvel Universe miniseries The Defenders, which allies Rand with Luke Cage, Jessica Jones, and Daredevil. However, while the show offers some beautiful landscapes and city scenes along the way, the end result is sheer mediocrity.
Actors: Finn Jones, Jessica Henwick, David Wenham, Jessica Stroup, Tom Pelphrey, + more

Is this beautiful but awful?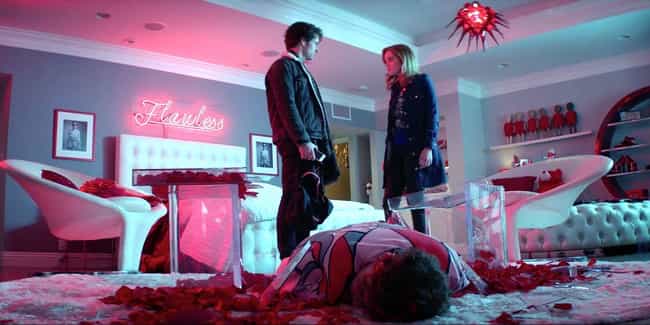 An updated take on the 1988 dark teen comedy of the same name, this TV series plants Veronica and the Heathers in a fiercely unsympathetic universe defined by social media bullying, bloody school attacks, and oblivious adults. While these high school students move through a world of bright colors, elaborate furnishings, and flawless makeup, their actions carry no weight.
What made the Heathers movie a cult classic - relevant satire and potent dialogue - is nowhere to be found in the show. Instead, the show's "message" about the trials and tribulations of youth feels hollow and indulgent.
Its stylistic qualities may satiate viewers' desire for sweetly lit rooms, neon, and pretty faces, but it leaves a sour aftertaste.
Actors: Grace Victoria Cox, James Scully, Melanie Field, Brendan Scannell, Jasmine Mathews, + more
Premiered: 2018
Is this beautiful but awful?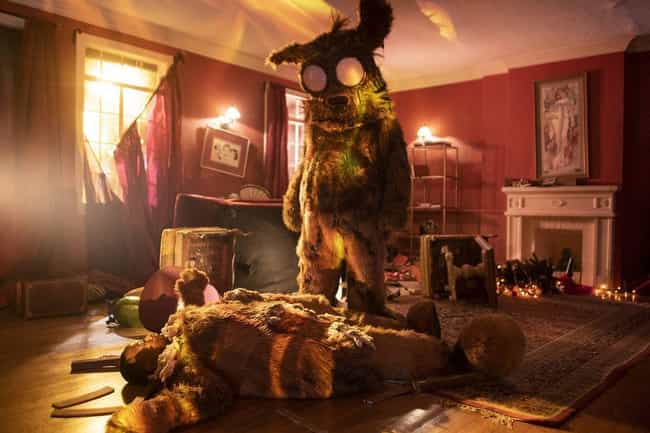 Hulu's horror anthology series makes some interesting forays into various subgenres of horror. Each episode is directed by a different person, but they are thematically tied by holidays throughout the year. However, Into the Dark loses audiences when it becomes didactic and moralistic with its messaging. The series blurs the line between television and movies - each episode is an hour and a half long - but not for good reasons. The dialogue feels forced and the way events slowly unravel through each saga diminishes the viewer's sense of dread and terror.
The series' spooky backdrops and atmospheric settings add zest to an otherwise bland offering. Creature costuming is also top-notch, from the delusional man in the plush suit made to look like a children's toy named Pooka, to the suburban housewives who aren't quite what they seem.
Actors: Tom Bateman, Rebecca Rittenhouse, Aurora Perrineau, David Hull, Ray Santiago, + more
Premiered: 2018

Is this beautiful but awful?