Total Nerd
Here's Where You've Heard Everyone In 'How To Train Your Dragon' Before

Updated February 15, 2019
11.4k views
13 items
Warning: This list contains spoilers for the How to Train Your Dragon trilogy.
The final installment of critically acclaimed DreamWorks series How to Train Your Dragon premieres nationwide on February 22, 2019, and fans will finally get a conclusion to the adventures of Hiccup and Toothless. If you've seen the movies, you already know how amazing the How to Train Your Dragon voice actors are. They add a charm to the characters that's rare even among animated movies, and when you see their resumes you'll understand why.
The actors and actresses in this series are truly top-notch, with some of them even sporting Academy Awards. There are titans of comedy, amazing dramatic actors, and television heartthrobs among the ranks of the cast. You've probably recognized at least a few of the voices from the movies, but the entire cast of the series deserves some serious praise. Here are all the famous actors from the series matched up with their iconic characters from across the entirety of the How to Train Your Dragon trilogy. If you've been kicking yourself wondering where you've heard Astrid before, this list will definitely help you put a face to that voice.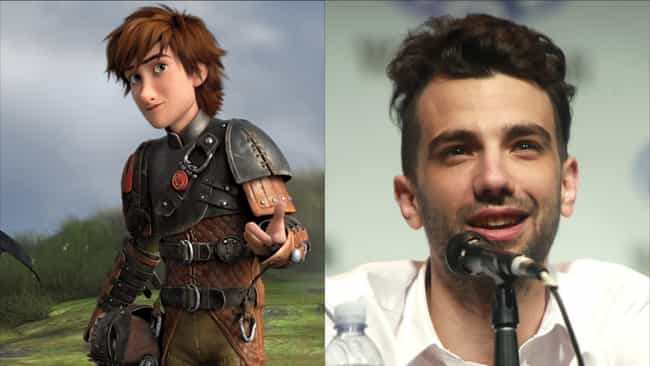 Jay Baruchel plays Hiccup, the heart of the How to Train Your Dragon series. The relationship between the brave young Viking and his dragon, Toothless, is the foundation of the entire trilogy. Baruchel injects Hiccup with a type of humble courage that makes him one of the movie's most endearing characters.
Baruchel is best known for his roles in adult comedies like She's Out of My League, This is the End, and Tropic Thunder. The Canadian-born actor also starred in the FXX series Man Seeking Woman and the young adult adventure film The Sorcerer's Apprentice.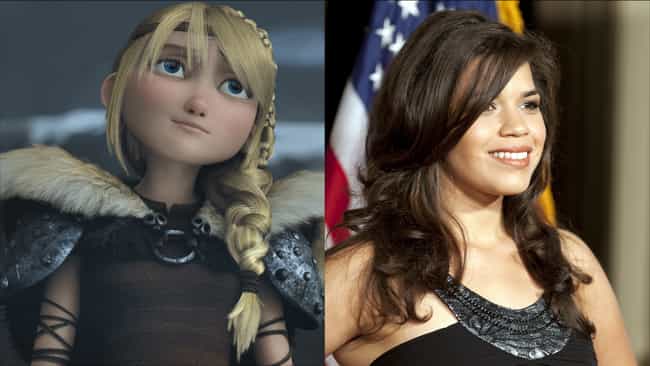 Astrid is Hiccup's love interest, but she's far from a damsel in distress. She's a tough-as-nails Viking warrior and dragon rider herself. Much of her ferocity comes from the actor who provides her voice, Emmy award winner America Ferrera.
Ferrera is probably best known for her starring role in the series Ugly Betty, but some might remember her from her Sisterhood of the Travelling Pants days as well. She's also a series regular on the NBC sitcom Superstore and has appeared in numerous other shows and movies.
Stoick is Hiccup's loving but sometimes overbearing father as well as the chieftan of their small village, Berk. While he used to slay dragons, Hiccup convinced his dad that humans and dragons can live together in harmony.
The fierce warrior is voiced by none other than Gerard Butler, most famous for playing the Spartan warrior King Leonidas in 300. Butler has had an interesting career that spans genres as varied as action and romantic comedy. You might have seen him in Olympus Has Fallen and its sequel London Has Fallen, or maybe you remember him from the tender hearted P.S. I Love You.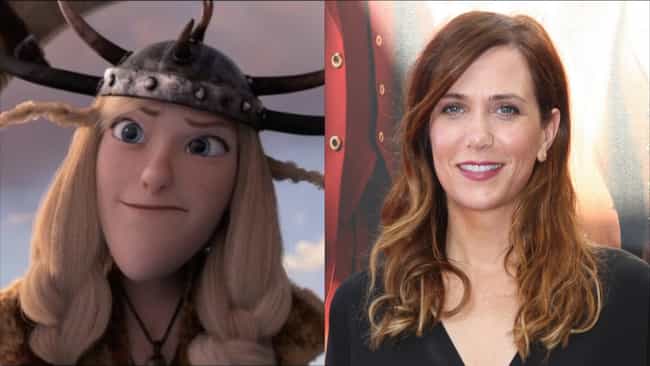 Ruffnut is a quirky tomboy who has a serious infatuation with Hiccup, one that is not reciprocated. She's one half of a twin duo, and her brother Tuffnut is very similar to her. They even share a two-headed dragon together.
This comedic character is given life by famed comedic actress Kristen Wiig. You'll remember Wiig from her roles in bawdy comedies like Bridesmaids, Ghostbusters, and Sausage Party. She's also appeared in more dramatic films like The Martian and Mother!.