Total Nerd
Here's Where You've Heard Everyone In 'Into The Spider-Verse' Before

Warning: This list contains spoilers for Spider-Man: Into the Spider-Verse.
Spider-Man: Into the Spider-Verse swung into theaters in December 2018, and it's looking to be one of the best entries in the Spider-Man cinematic franchise to date. Rotten Tomatoes has certified the film fresh with a 97% positive rating, the highest score any Spider-Man movie (animated or not) has ever received. The film is a beautiful work of animation, and the storyline is among the most winning and original of the big screen comic book adaptations.
The characters in this story truly make the movie shine, and they are bolstered by a phenomenal voice cast who you probably recognize from their other work. These actors can be found in everything from breakout comedies to Oscar-winning dramas, and they bring their all to the world of Spider-Verse. The film features young talent as well as established actors, and no role is too small for this skillful voice cast.
So, who exactly is Miles Morales? Where have you heard that voice before? Read on to find out who played what characters in Into the Spider-Verse.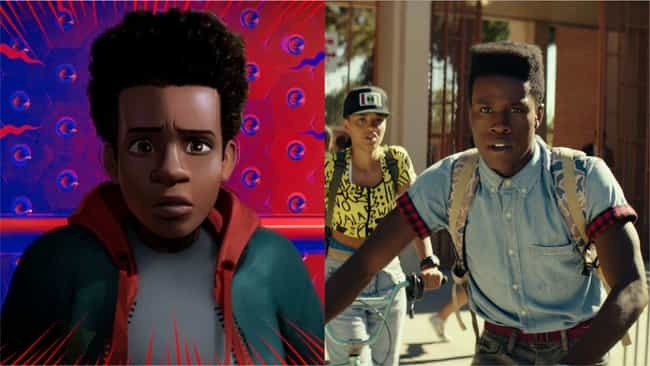 Shameik Moore may be a young actor, but he's already landing some big roles. He voices Miles Morales, the half-Black and half-Puerto Rican star of Spider-Verse.
You may know Moore from 2015's Dope, in which he plays a geeky kid with an obsession for all things '90s. He was also featured in Netflix's The Get Down and the Cartoon Network series Incredible Crew.
Jake Johnson (Peter B. Parker) - 'New Girl'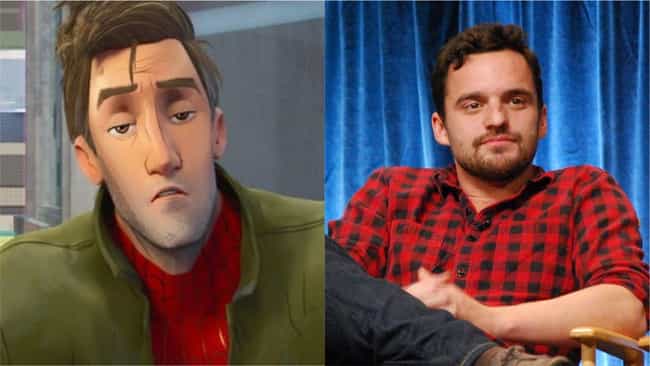 Peter B. Parker is not your average Spider-Man. He's a bit of a slob, with a dry sense of humor and a gut unbefitting a superhero, but that's what makes him so lovable. To play this everyman Spider-Man, Sony tapped New Girl star Jake Johnson.
Johnson has also appeared in blockbuster films like Jurassic World and The Mummy, as well as indie darlings like Safety Not Guaranteed. He's also got a repertoire of voice acting roles under his belt, including on shows We Bare Bears, BoJack Horseman, Comrade Detective, and The Lego Movie.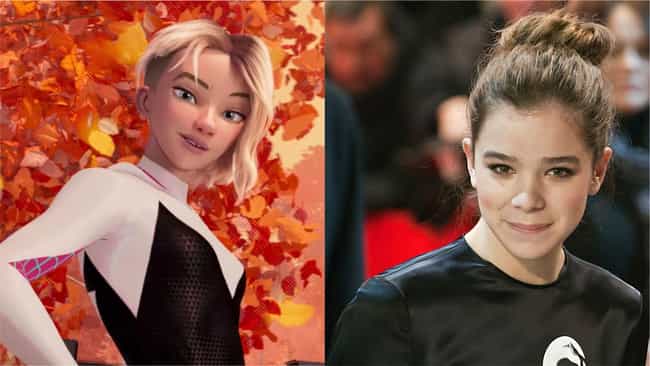 Gwen Stacey makes her big screen debut as Spider-Woman in Into the Spider-Verse, but Hailee Steinfeld has been on the big screen for years. Her breakout performance was in the 2010 Coen brothers Western classic True Grit, in which she co-starred alongside Jeff Bridges. She earned an Oscar nomination for the role.
Since then, Steinfeld's been featured in a ton of big roles. She was in Pitch Perfect 2 and 3, Ender's Game, and The Edge of Seventeen. Alongside Spider-Verse, she's also starring in another December 2018 blockbuster; Bumblebee.
Mahershala Ali (Uncle Aaron) - 'Moonlight'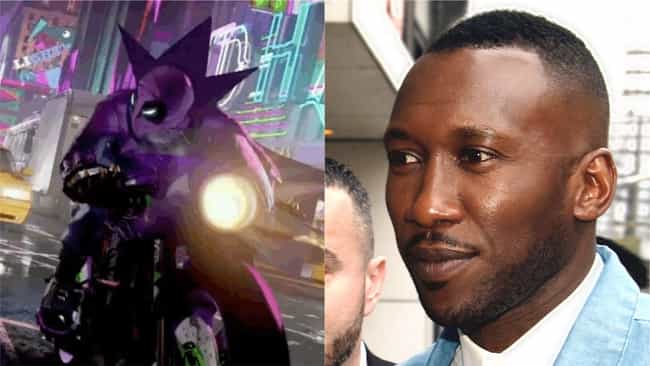 The revelation of the Prowler's true identity is one of the most gut-wrenching moments of the movie, made even better by Mahershala Ali's unforgettable performance as Uncle Aaron.
Ali has an amazing resume, including a lauded performance in the Oscar-winning film Moonlight. He's been featured on hit shows like House of Cards and Luke Cage, and his indie film credentials include The Place Beyond the Pines and Green Book. As far as blockbusters go, you may remember him from the last two films of the Hunger Games franchise. He stars in the third season of True Detective on HBO as well.