Total Nerd
Here's Where You've Heard Or Seen Everyone In 'The Lego Movie 2' Before

The Lego Movie 2: The Second Part is getting great reviews, with much of the talk directed toward the film's stellar ensemble cast. Not only are the returning stars back and brighter than ever, but new members of the ensemble have also brought in their unique flair. The movie is filled to the brim with top-notch voice actors, including some of TV and film's funniest people. If you loved the first Lego Movie, you're in for a visual and aural feast with the sequel.
The cast members of The Lego Movie 2 can be found in everything from groundbreaking comedies to your favorite TV shows. And even if you don't watch American television, you're likely to recognize some of the talent assembled here.
Chris Pratt has appeared in some of the biggest blockbuster films to hit theaters: Guardians of the Galaxy, Jurassic World, and Avengers: Infinity War. On top of that, he played the lovable lunk Andy Dwyer on Parks and Recreation.
Pratt returns to the Legoverse to portray Emmet Brickowski, as well as the new character Rex Dangervest. Rex is a nod to Pratt's recent film history - he's described as a "galaxy-defending archaeologist, cowboy, and raptor trainer."
see more on Chris Pratt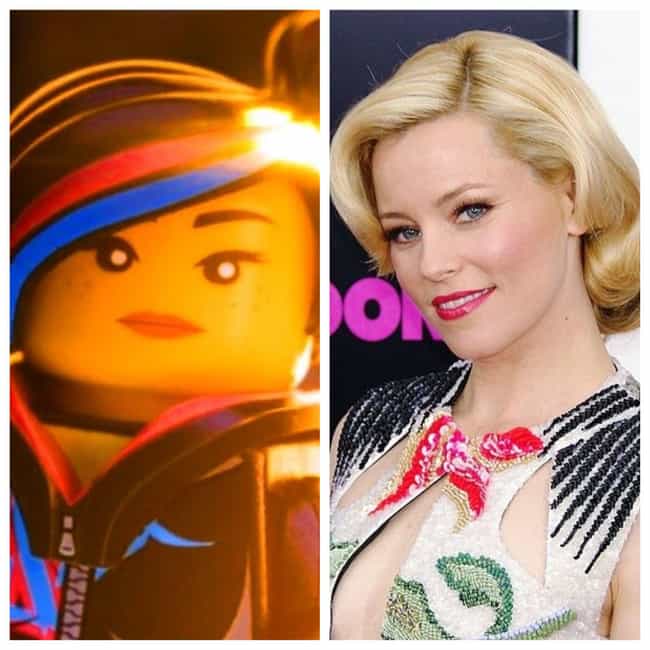 Returning to The Lego Movie 2, Elizabeth Banks once again plays Wyldstyle, a dark and gritty character who is at odds with many of Banks's past roles. Aside from producing, directing, and acting in the Pitch Perfect series, Banks has also appeared in the Hunger Games franchise and Sam Raimi's Spider-Man trilogy.
She's also been in a ton of television, including 30 Rock and The Muppets.
see more on Elizabeth Banks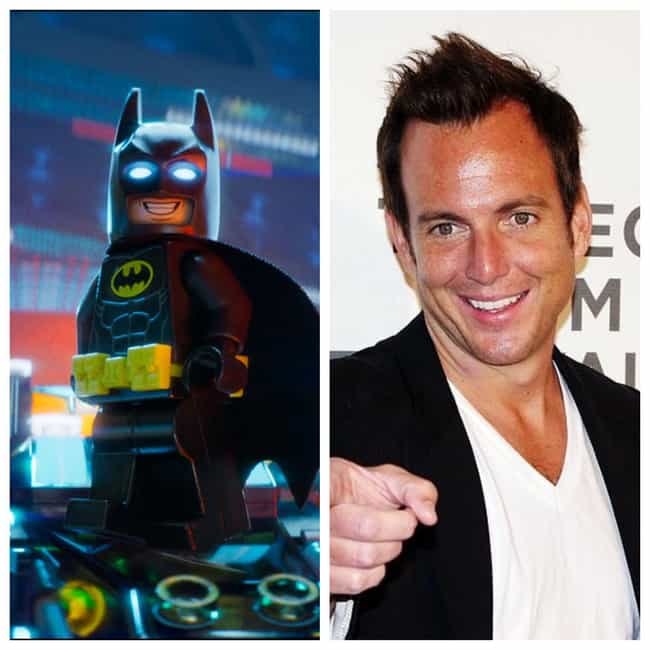 Will Arnett might be the best Batman. Admittedly, he's only a Lego Batman, but he's perfect in the role. Arnett's a frequent voice actor - his series BoJack Horseman is an annually celebrated Netflix show, and he also provided the voice for Slade in Teen Titans Go! To The Movies.
Aside from his voice work, Arnett's acting credits include Gob Bluth on Arrested Development, Father on A Series of Unfortunate Events, and Devon Banks on 30 Rock.
see more on Will Arnett
Tiffany Haddish (Queen Watevra Wa'Nabi) - 'Girls Trip'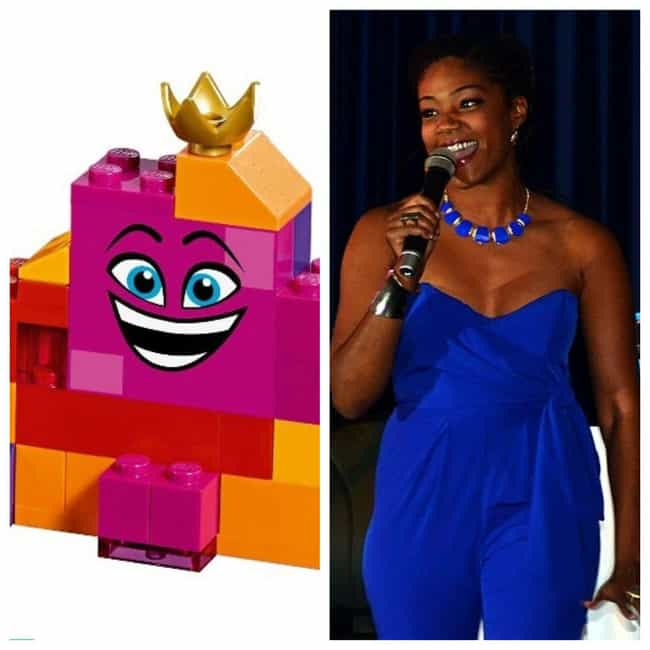 The Lego Movie 2 features a series of new characters, including Queen Watevra Wa'Nabi, a shapeshifting monarch with mysterious intentions. The queen is voiced by Tiffany Haddish, a hilarious actress who stole the show in 2017's Girls Trip.
She's also popped up in low-key comedies like Keanu and The Oath.