Total Nerd
Hidden Easter Eggs in The Walking Dead

33k votes
5.5k voters
2.2M views
33 items
The Walking Dead has taken a gruesome horror monster and brought it to the mainstream. Despite all the blood, gore, and downright nasty business that constantly rears its head on AMC's The Walking Dead, audiences continually tune in week after week to see what sort of new tragedy will befall Rick Grimes, Daryl Dixon, and the rest of the Alexandria community.
Beyond the show's amazing production values and gripping storytelling, the producers also have a knack for sneaking in Easter eggs whenever possible. Whether it's a reference to another zombie film, another AMC series, or even a reference to The Walking Dead itself, it often feel as though each episode of the landmark series features a hidden secret, symbol, or Easter egg that will drive zombie nerds wild. It's this sort of attention to minutiae that constantly reminds us that the people who make The Walking Dead are are fans, first and foremost, just like the millions who tune in every week.
What's your favorite Easter egg to every pop up on The Walking Dead? Check out this list and vote up your favorites!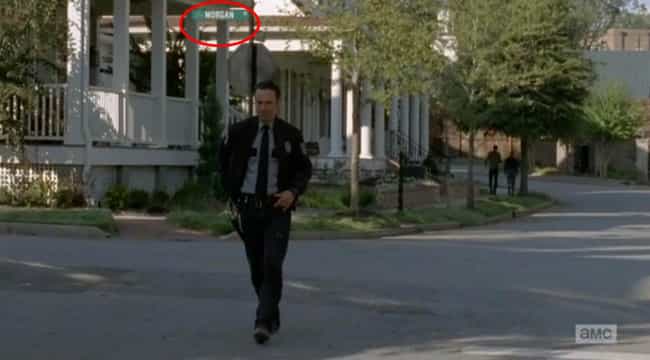 Although Morgan didn't make it to Alexandria until the final moments of
The Walking Dead'
s fifth season, his arrival in the community was most certainly hinted at. One of the streets that Rick Grimes patrolled during his short tenure as town constable was called "Morgan," and was
frequently featured
in the background.

Did this surprise you?
Dale Horvath Titled Predicted Episode Titles Way Early
The final five episodes of

The Walking Dead

's fifth season: "Remember," "Forget," "Spend," "Trying," and "Conquer" all derive their titles from Dale Horvath's speech during Season 1 in which he talks about a father who gives his son a watch in order to remember time, but not necessarily try to conquer it.
Did this surprise you?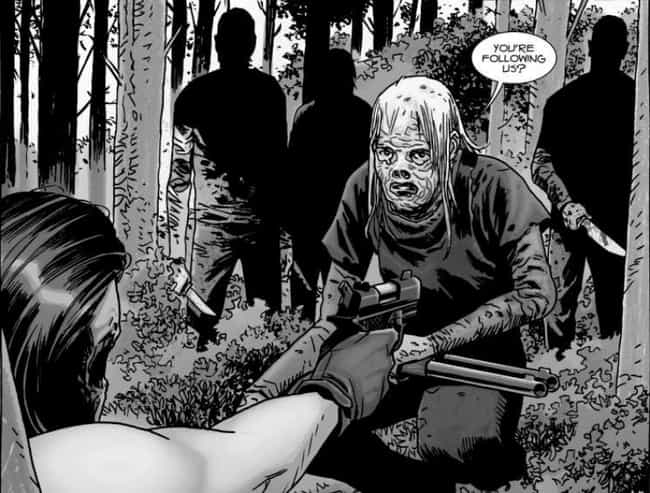 When Rick and Morgan are first reunited during the "Clear" episode, Morgan (who finds himself on the brink of insanity) tells Rick that he sees people wearing dead men's faces. This seems is
a reference
to and a potential set up for The Whisperers, who are a group of men who quite literally wear the faces of dead men as a means of tricking walkers.

Did this surprise you?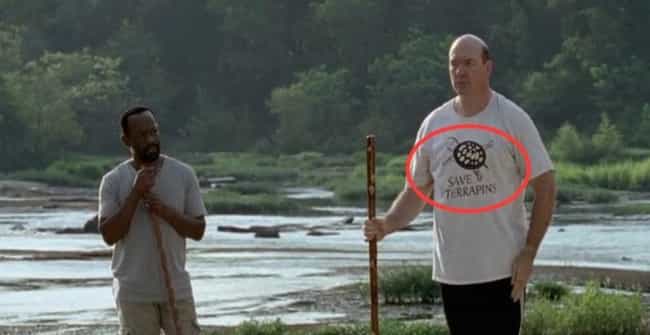 The apocalypse breeds two types of people: those who won't hesitate to kill in order to survive, and those who believe that all life is precious. While training Morgan during Season 6, Eastman wears a shirt that says "Save The Terrapins," which is a type of turtle. In an earlier episode of the same season, teenage survivor Enid is seen killing and eating a turtle in order to prevent starvation.
See: two types of people. That's not all, either, as Eastman's name is a reference to Kevin Eastman, the creator of Teenage Mutant Ninja Turtles.

Did this surprise you?