Total Nerd
11 Walking Dead Fan Theories That Help Explain Negan's Mysterious Past

2.1k votes
437 voters
67.2k views
11 items
List Rules Vote up the fan theories that shed the most light on Negan's history; vote down the theories that make you want to laugh.
Fan theories that explain how Negan got so damn evil help give viewers a glimpse into The Walking Dead's most formidable villain (so far). Was he a cop, con artist, serial killer, sports nut, or just garden-variety asshole? At this point, does it even matter? Dude's got complete mind control over everyone.
Warning: this list contains spoilers.
How exactly did Negan become Negan, though? Did a mild-mannered man become a killer after his wife, Lucille, died? Did something horrible happen to her and he snapped? Or did this new world of the dead suit him just fine - allowing him to finally just be himself?
What is Negan's history? And how will that history help Rick and the gang find Negan's Achilles heel? There's just so many questions surrounding the mystery that is Negan. With Season 7 laid out before us, who knows if we'll get a 90-minute episode that focuses on Negan's past in the real world, loving Lucille and teaching kids ping-pong? Here's hoping it happens!
Keep reading below for fan theories on Negan's past - before the apacolypse and immediately after it happened - and hints at what might motivate this monster, and why.
He Was a School Teacher and Coach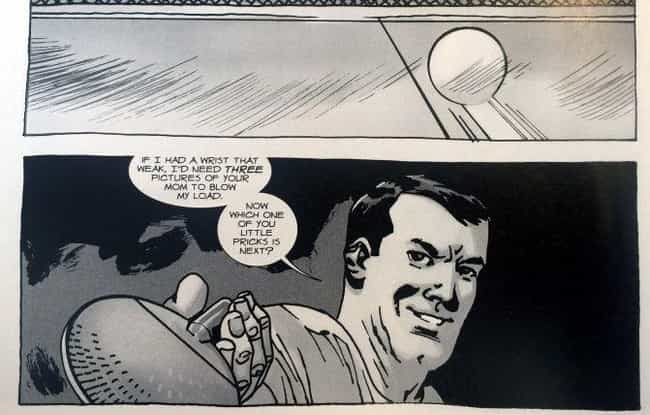 This is more than just a theory. It's officially part of the character's backstory. But don't worry, he wasn't a very good teacher or coach at all, humiliating his own students - and he may have had other careers on the side or washed out of another profession before taking up teaching. Seriously, he's an awful mentor. What else may he have been up to? Image Comics revealed that he also has a significant other - could that be Lucille, or is it someone else?

Does this shed some light?
He Was a Good Guy, Then Bad Things Happened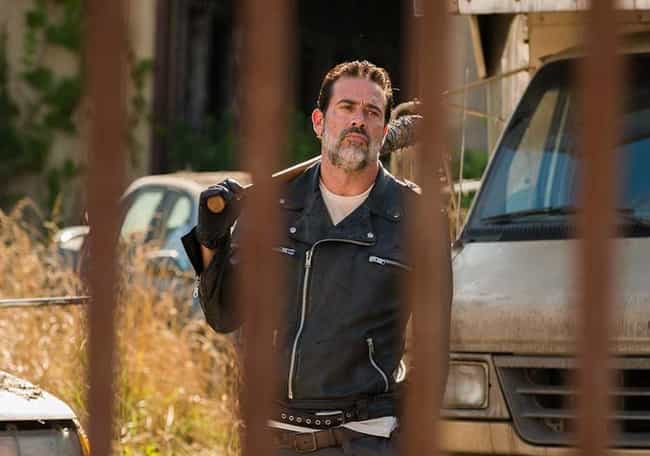 ClemFan2012 theorizes that Negan, like the Governor, may have started out as a nice guy and then terrible things happened to him. "Had a wife and child possibly. Then after the world ended I agree with you maybe his wife was raped and murdered and that is why maybe he is against rape."

Does this shed some light?
He Was Always Just an Asshole, Nothing More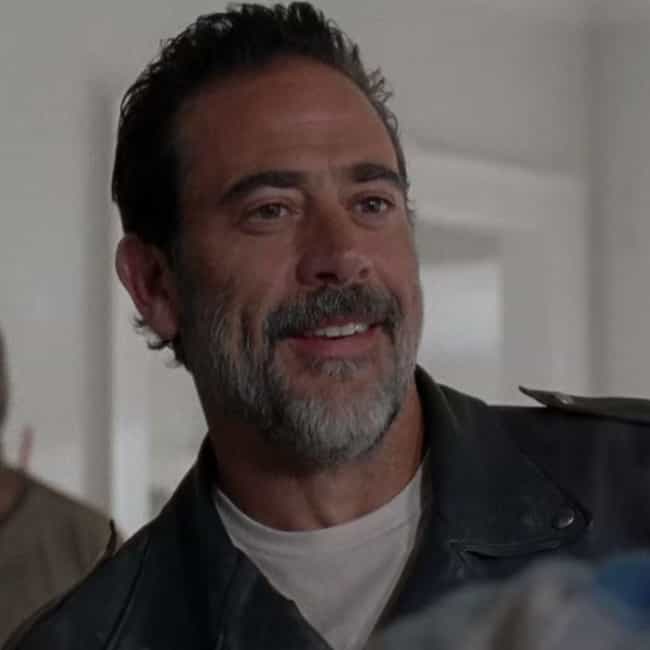 Redditor Has_No_Gimmick doesn't think there's much more to Negan than what we see already. He's always been a douche. He just had boundaries.
"Negan thrives in a world without any mechanisms in place to enforce civility and the rule of law, but within a civilized society, he'd just be written off as an asshole. I can picture him being the guy at the deli trying to jump to the head of the line, only for the clerk and the other customers to roll their eyes at him. 'What? Come the f*ck on, I only want this loaf of bread. What's the big fuckin' deal?' -- 'Sir, you'll need to move to the back of the line. Now.'
I dunno. I just see him being a really frustrated and powerless person before the world ends. A dude suffering from arrested emotional development, now finally living out his every fantasy of being a real man who gets his way."

Does this shed some light?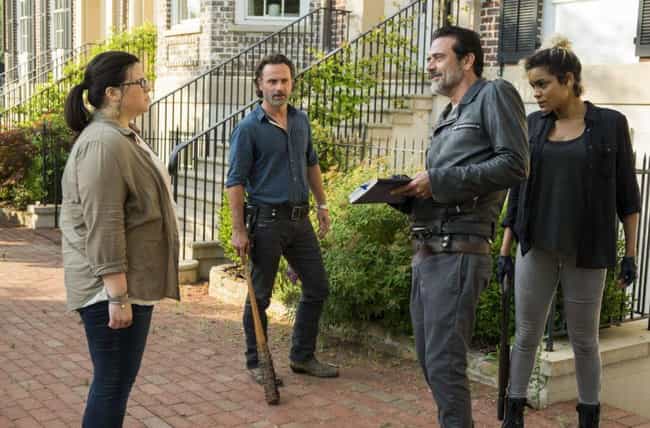 Whatever story you've heard, Negan wants you to believe it, because the simple truth is you'll never really know. He's a master of deception, and in the wasteland, he can continue using his con artist skills to manipulate reality, just as he did before the world fell.

Does this shed some light?