Entertainment
Perfect Gifts for Walking Dead Fans

Updated November 6, 2017
2.4k votes
445 voters
28.4k views
33 items
Surely there's someone in your life who needs a few Walking Dead gifts under the tree. AMC's The Walking Dead has become a worldwide phenomenon ever since it premiered all the way back in 2010. The story of Rick Grimes, Daryl Dixon, and all the rest has developed a rabid fan base that has continually opted to tune in week after week for season after season, with little sign of slowing down. It's difficult to pinpoint the exact reason people love The Walking Dead so much, it could be its gripping storytelling, violent horror aesthetic, or the fact that at any moment, any character could be killed.
Beyond the show's insane popularity is the sheer amount of merchandise that has become available over the years, ranging from fun to fashionable to downright outlandish in nature. Sure you can pick up something simple like Walking Dead clothing, or you can really go all out with your The Walking Dead merch.
With the holidays upon us, it feels like the perfect opportunity to share some gifts that are perfect for the
Walking Dead
fan in your life. If something on this list doesn't jump out and try to bite you, then quite frankly nothing will.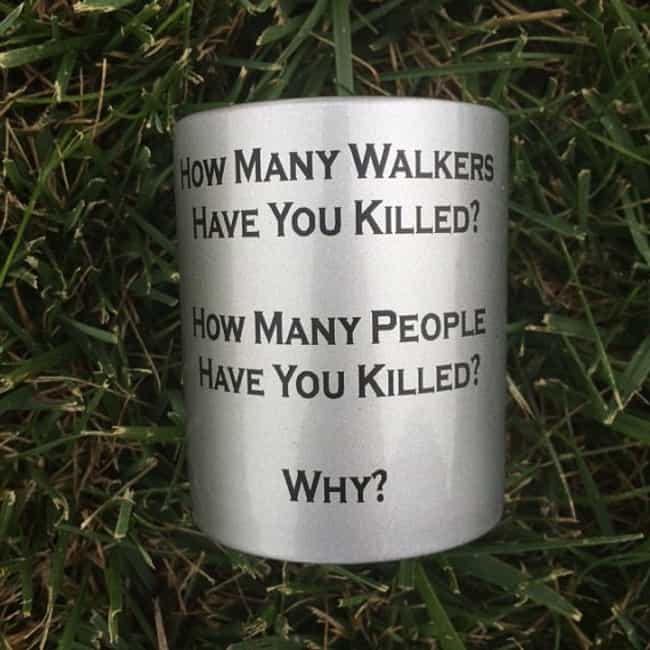 It's difficult to know who to trust while navigating an apocalyptic wasteland. Luckily, Rick Grimes and the rest of his group have come up with three questions to vet anyone you may be wary about: "How many walkers have you killed?" "How many people have you killed?" and "Why?" This coffee mug will help you remember these questions while you get your morning caffeine fix.
Price:
$12.50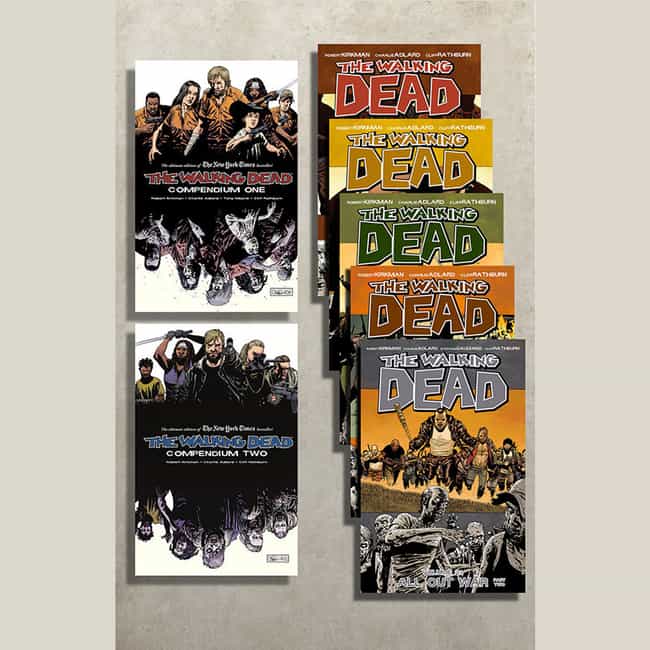 You may be caught up on AMC's The Walking Dead, but Robert Kirkman's original series of graphic novels has been in publication since 2003, so you have quite a bit to catch up on in terms of source material. This starter bundle should be enough to get you going on the original adventures of the Grimes family.
Price:
$140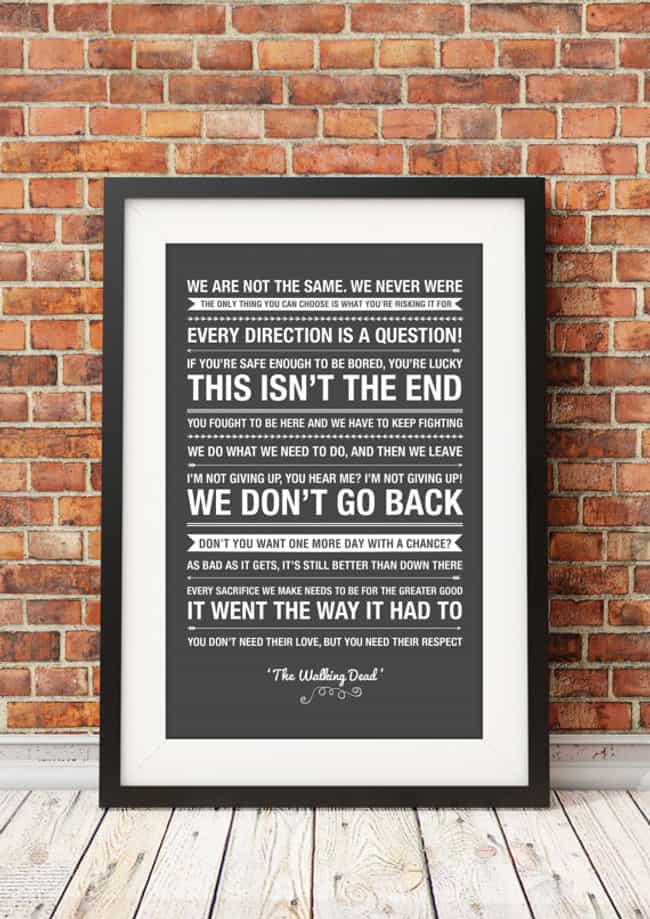 While the characters on The Walking Dead may not be the most eloquent bunch of people on TV (Daryl's grasp on English is suspect at best) they have certainly had their fair share of awesome quotes over the years. This poster contains a select few of the show's best.
Price:
$5.39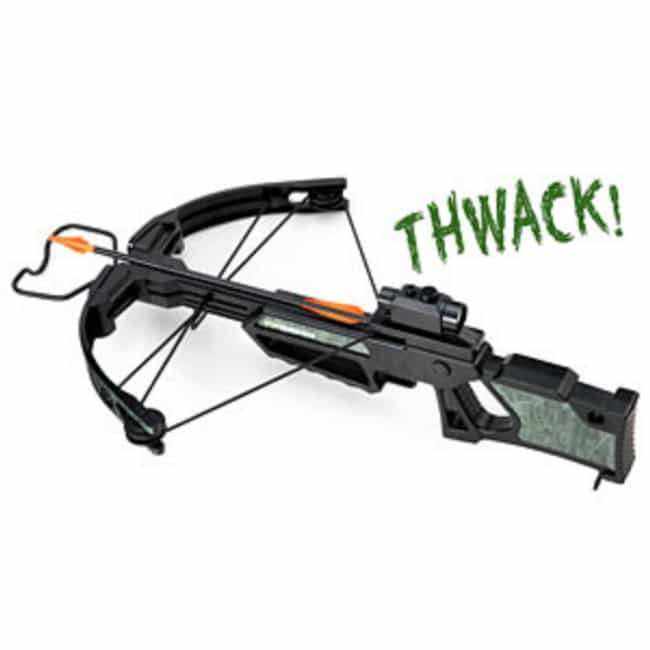 Silent, deadly, and it has infinite ammo if you're willing to retrieve the bolts. Daryl's crossbow has almost become a character on The Walking Dead in its own right, so no true Walking Dead experience would be complete without owning a replica of your very own (albeit a less deadly one).
Price:
$34.99